Journalist Mayank Jain resigns as principal correspondent at Business Standard amid sexual assault allegations
In a text message, Editor Shyamal Majumdar said, "Mayank Jain resigned and it has been accepted with immediate effect.' On being asked what will happen to the inquiry, Majumdar said the 'inquiry will take its natural course.'
On Tuesday, journalist Mayank Jain resigned as Business Standard's principal correspondent following allegations of sexual assault being levelled against him.
Business Standard editor Shyamal Majumdar confirmed the development in a text message to Firstpost, "Mayank Jain resigned and it (his resignation) has been accepted with immediate effect." On being asked on the status of the inquiry against Jain, Majumdar said the "inquiry will take its natural course."
Jain has been accused by multiple women of sexual misconduct as part of what is being seen as India's definitive #MeToo moment online. Jain earlier declined to comment to Firstpost after The Wire journalist Anoo Bhuyan earlier outed him on Twitter as an alleged harasser
Bhuyan tweeted:
24. Mayank Jain, the journalist I accused of sexual harassment, has resigned.
.
This was sent to @bsindia employees.
"This is to inform you that Mayank Jain resigned today and his resignation has been accepted with immediate effect.
Editor"#timesup

— Anoo Bhuyan (@AnooBhu) October 9, 2018
    Bhuyan earlier tweeted:
13. Internal committee set up at @bsindia to investigate allegations on Mayank Jain. Jain not sent on leave/ fired. Committee may not have mandate to administer due process. Ill depose if required. Other women can consider deposing. Pls stay in touch.https://t.co/i0LMcwuo5a — Anoo Bhuyan (@AnooBhu) October 7, 2018
Jain was named, among other journalists including Ayush Soni, Prashant Jha, and Anurag Vema in this Firstpost piece on India's #MeToo moment as women took to Twitter to out alleged predators and sexual harassers.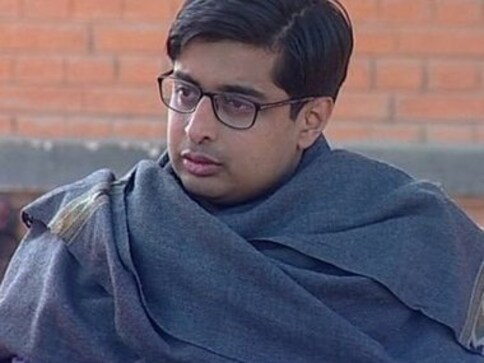 India
Prashant Jha's conduct was called to question after lawyer Avantika Mehta, who met Jha through work, accused him of sending her inappropriate messages on Whatsapp.
India
Following the escalating voices against sexual harassment across the world as part of the #MeToo wave, more and more Indian women have come out and named prominent journalists and Bollywood personalities as sexual predators.