JNU student Muthukrishnan's death: Autopsy stuck amid 'foul play' speculation; Dalit groups demand CBI inquiry
A Jawaharlal Nehru University (JNU) student's body was found hanging from the ceiling of his room on Monday, police said. Apparently, he had committed suicide, they added.
A Jawaharlal Nehru University (JNU) student's body was found hanging from the ceiling of his room on Monday, police said. Apparently, he had committed suicide, they added.
The body of deceased student, Krish Rajini (25) a resident of Jhelum, was found hanging in a room in Munirka Vihar. Police reached the spot and found the room locked from inside, which they forced open to find the deceased hanging from ceiling.
The MPhil student is said to have gone out to have food at his friend's house and locked his room from inside after returning from there on the pretext of sleeping.
"We are deeply saddened as one of our fellow students has committed suicide at his friend's residence in Munirka Vihar just outside JNU campus. It's an irreparable loss. May the departed soul rest in peace," ABVP leader Saurabh Sharma said in a statement. "When equality is denied everything is denied. There is no Equality in MPhil or PhD admission, there is no equality in viva voce, there is only denial of equality. Denying Professor Sukhadeo Thorat recommendation, denying students protest in ad-block, denying the education of the marginals," said Rajini's last Facebook post.
JNU vice-chancellor M Jagadesh Kumar tweeted:
JNU community is grief stricken at untimely & sad demise of Shri Muthukrishnan J. We pray that God be with his family at this critical time.

— M. Jagadesh Kumar (@mamidala90) March 14, 2017
Autopsy withheld 
An autopsy on Muthukrishnan's body was deferred to Wednesday after his parents refused to give consent and demanded the presence of a "neutral" forensic expert.
"The parents want at least one expert from their native state of Tamil Nadu as they are apprehensive about the impartiality of the local doctors. The autopsy has been deferred till tomorrow (Wednesday)," Students Federation of India (SFI) leader Sunand told IANS.
Sunand was present at the All India Institute of Medical Sciences where the post-mortem was to be conducted. Earlier, the family members of J Muthukrishnan, an MPhil student of Jawaharlal Nehru University (JNU) who was found hanging on Monday from the ceiling fan in his friend's room, suspected foul play on Tuesday and demanded a probe.
Speaking to reporters in Chennai, his mother Alamelu said it was difficult to believe that Muthukrishnan committed suicide. Muthukrishnan, also known as Krish Rajini, had gone to his friend's house in Munirka Vihar to have food, where he locked himself inside a room afterward on the pretext of sleeping and allegedly committed suicide.
Rajini belonged to Salem district in Tamil Nadu and had come to Delhi in October last year.
Muthukrishnan's family suspects foul play 
Suspecting a foul play, the family members of Muthukrishnan on Tuesday demanded a probe into his death.
Speaking to reporters his mother Alamelu said her son had planned a visit to home this month.
She said it is difficult to believe that Muthukrishnan committed suicide.
Meanwhile, Tamil Nadu chief minister K Palaniswami announced a solatium of Rs 300,000 to the student's family.
Expressing condolences, Palaniswami said in a statement that orders have been issued to officials to render necessary help in bringing the body of Muthukrishnan from Delhi to his village in Salem district. DMK's Working President MK Stalin urged the Chief Minister to impress upon the central government for a detailed probe into Muthukrishnan's death.
According to The Telegraph, activists filed a complaint on Muthukrishnan's father's behalf on Tuesday evening saying that the body as seen from the picture raised "serious doubts" about the alleged claims of cusicide. "The tongue was not protruding and the eyelids were not drooping, which is normally seen in such cases.... I was told by my son's friends that he was facing constant caste-based harassment and discrimination in his academic pursuits from his Centre (for Historical Studies) and the JNU administration," the complaint is quoted in the report.
The report also said that JNU's Birsa Ambedkar Phule Students Association (Bapsa) negotiated with the police officers about the consent for post-mortem of Muthukrishnan's body. National Campaign for Dalit Human Rights was also present and soon demands were raised for an FIR to be filed under the Scheduled Caste/Scheduled Tribe (Prevention of Atrocities) Act to be probed by the CBI, compensation for the family, investigation into caste discrimination at JNU and transportation of the body to Salem.
Delhi police yet to figure out a reason
Delhi Police is yet to figure out the reason for the suspected suicide.  "A team of Central Forensic Science Laboratory (CFSL) is probing the case and a thorough search is on with all possible angles. The police are also re-examining the sequence of events and Call Details Records (CDR) and chat records of the deceased Krish Rajini. A team of CFSL with other senior officers would again visit the flat," Deputy Commissioner of Police (South) Ishwar Singh said.
The police also claimed that so far they have not found any evidence indicating foul play and said that CFSL examination reports will help them ascertain if it is a suicide or homicide.
Rajini was a student of history and was doing MPhil from the university. He had reportedly gone out to have food at his friend's house and had locked himself in the room afterward on the pretext of sleeping.
Speculation is rife among the student fraternity about the possible reason for his suicide, with many pronouncing it as a step taken after his going into depression over caste discrimination.
With inputs from IANS
India
This year, a total of 5,108 candidates have passed Paper-II and are eligible to appear for the medical examination
India
Additional Senior Civil Judge Kishor Kumar also issued a show cause notice to the litigant asking why a complaint should not be made against him for raising a false claim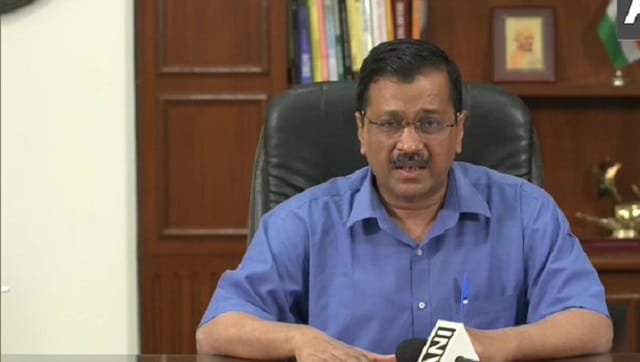 India
Kejriwal requested the Prime Minister's intervention for adequate coal to be diverted to plants such as Dadri-II and Jhajjar TPS, which are supplying to Delhi