Jharkhand govt announces financial assistance programme for farmers; scheme similar to Telangana's Rythu Bandhu Scheme
With this, Jharkhand has joined several other states which have announced assistance to farmers in the recent past.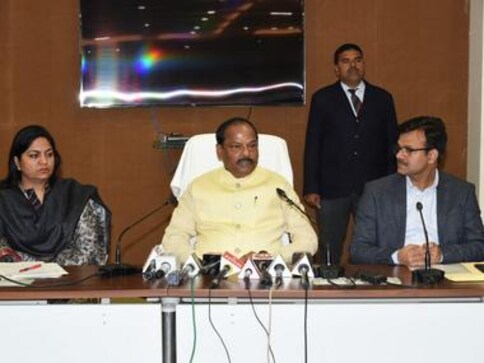 The Jharkhand government on Friday announced that it will give farmers financial assistance of Rs 5,000 per acre for kharif crops, an official press release said. The scheme has been called as the Mukhyamantri Krishi Ashirwad Yojana.
With this, the state has joined several others which have announced assistance to farmers in the recent past. This comes in the aftermath of the BJP's defeat in three key Assembly elections, during which the Congress had made agrarian distress a key issue.
The Jharkhand government announced that even farmers who have land holdings of less than one acre will be entitled to avail of assistance of Rs 5,000. The state government estimates that the scheme will benefit 22.76 lakh small and marginal farmers, and it is expected to cost the exchequer Rs 2,250 crore.
Chief Minister Raghubar Das said that the scheme will help realise Prime Minister Narendra Modi's aim of doubling farmers' incomes by 2022. He further remarked that it will ensure that farmers do not have to depend on assistance from banks to purchase seeds, fertilisers and other agricultural investments.
The scheme announced in Jharkhand is similar to the Rythu Bandhu Scheme in Telangana, under which farmers are given Rs 4,000 per acre per crop, or Rs 8,000 in a year for two crops. In the recently-concluded Assembly elections, while incumbent governments in Rajasthan, Madhya Pradesh and Chhattisgarh were voted out, the TRS government in Telangana won with a thumping mandate. This may be the reason why the scheme in the southern state is being emulated.
Congress-ruled states announce farm loan waivers
The new state governments in Rajasthan, Madhya Pradesh and Chhattisgarh have all announced farm loan waivers in the past week, sparking a debate on the efficacy of the measure.
Madhya Pradesh chief minister Kamal Nath was the first one to make the announcement when he gave the nod to the proposal of waiving farm loans up to Rs 2 lakh as promised by Congress president Rahul Gandhi ahead of the state Assembly polls. This was just hours after he took over the post. Chhattisgarh chief minister Bhupesh Baghel followed suit on Monday when he said, "Short-term agriculture loans to the tune of over Rs 6,100 crore for over 16.65 lakh farmers drawn from cooperative banks and Chhattisgarh Gramin Banks, as on 30 November, 2018, will be completely waived." Rajasthan chief minister Ashok Gehlot also announced a farm loan waiver of up to Rs 2 lakh per farmer, and the burden to the state exchequer would be to the tune of Rs 18,000 crore.
Taking a cue from the Congress-led governments' announcements recently, the BJP has promised to waive farm loans in Odisha if it wins power by defeating the BJD. In Gujarat, the Vijay Rupani-led BJP government announced a complete waiver of Rs 625 crore in unpaid electricity bills, under its one-time settlement scheme for over 6 lakh people living in rural parts of the state.
With inputs from PTI
World
The bill proposes holding congressional and presidential elections in October this year with elected officials taking power in late December. Elected officials would serve a five-year term until July 2028
World
State power utility Eskom has scheduled power cuts every day this year, after a record number of days with outages last year. On Tuesday, it ramped up power cuts to the highest level on record
India
CRPF officer Prakash Ranjan Mishra has been decorated with a gallantry medal for the eighth time, making him the highest recipient of bravery medals among the Central Armed Police Forces (CAPF)