Jet Airways passengers suffer nosebleeds: Complaint lodged against crew members for 'dereliction of duty'
A complaint has been lodged against the staff and crew members of the Jet Airways flight for 'dereliction of duties amounting to attempt of murder of travellers.'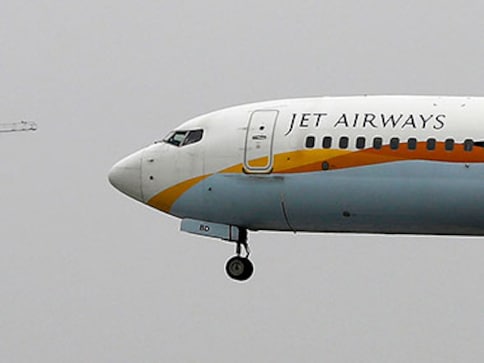 After at least 30 passengers on a Jet Airways flight from Mumbai to Jaipur suffered nose and ear bleeding when the crew "forgot" to turn on a switch that controls cabin air pressure, a complaint has been lodged against the staff and crew members for "dereliction of duties amounting to attempt of murder of travellers," according to reports.
Mumbai: Complaint lodged against Jet Airways staff & crew members of Mumbai-Jaipur flight No. 9W 0697 for dereliction of duties amounting to attempt of murder of travellers on board. 30 out of 166 pax suffered nose & ear bleeding due to loss in cabin pressure in the flight y'day

— ANI (@ANI) September 21, 2018
The flight, 9W-697, with 166 passengers and five crew members on board, was forced to return to Mumbai shortly after take-off at around 6 am from the Chhatrapati Shivaji Maharaj International Airport (CSMIA) on Thursday, said a Jet Airways spokesperson. Several passengers complained of severe headache and stinging pain in the ears.
After the flight returned, they were immediately deboarded and rushed to the terminal building and administered first-aid by a team of doctors.
The Ministry of Civil Aviation has taken "cognisance" of the incident and ordered the Directorate-General of Civil Aviation (DGCA) to investigate and file its report on the matter immediately. The probe was later transferred to the Aircraft Accident Investigation Bureau (AAIB).
Civil Aviation minister Suresh Prabhu also ordered a safety audit of all scheduled airlines and airports following the incident. He directed officials concerned to prepare a comprehensive safety audit plan, which involves assessment of safety parameters of all scheduled airlines, aerodromes, flying training schools and MROs immediately, an official statement said.
Jet Airways has reported as many as three incidents, including the one that took place Thursday, involving its pilots. On 6 August, the DGCA suspended flying licence of two of its pilots pending investigation after the commander attempted a take-off from a taxiway at Riyadh airport. This resulted in the Boeing 737 aircraft, with 141 passengers on board, exceeding the the taxiway on to the unpaved area and ending up close to the exit of the taxiway.
On 25 August, a Jet Airways Boeing 777 flight which was taxiing for take off for London from Delhi reportedly came to a sudden halt as the pilot did not have the ATC clearance. Subsequently, both of its pilots were taken off from flying duties till investigations were completed.
With inputs from agencies
India
The regulator urged all airport operators to assess their wildlife hazard management plans in order to find any gaps and ensure that they are strictly followed in and around aerodromes
India
The incident happened shortly after take-off. Last month, the windshield of a Go First flight between Delhi and Guwahati cracked mid-air due to bad weather
India
Rakesh Jhunjhunwala recently teamed up with ex-Jet Airways CEO Vinay Dube and former IndiGo head Aditya Ghosh to launch Akasa Air - India's newest low-cost carrier