Jayalalithaa DA case: Supreme Court judgment shows judges' tendency to be verbose in 'visible cases'
While reading Justice Amitava Roy's concurring opinion in the J Jayalalithaa DA case, one cannot help but think that it is some sort of an elaborate joke.
While reading Justice Amitava Roy's concurring opinion in the J Jayalalithaa disproportionate assets case, one cannot help but think that it is some sort of an elaborate joke. The seven page 'supplement' reads like a parody of the impenetrable language sometimes used in legal judgments. Regrettably it's not.
It is, as Shakespeare's Macbeth says, "full of sound and fury, signifying nothing". It is apparently a lament on the enormous problem of corruption in public life, but is singularly devoid of any analysis or thoughtful comment. It is a bunch of largely disconnected sentences written in a manner that reminds one of an infamously awful writer, Amanda McKittrick Ros.
Consider the following passage from the judgment, where Justice Roy is trying to say, 'don't allow technicalities and ruses to come in the way of upholding the law':
"Innovative nuances of evidential inadequacies, processual infirmities and interpretational subtleties, artfully advanced in defence, otherwise intangible and inconsequential, ought to be conscientiously cast aside with moral maturity and singular sensitivity to uphold the statutory sanctity, lest the coveted cause of justice is a causality."
Now contrast this with Ros' Delina Delaney, where she attempts to describe the titular character's reasons for taking up sewing:
"She tried hard to keep herself a stranger to her poor old father's slight income by the use of the finest production of steel, whose blunt edge eyed the reely covering with marked greed, and offered its sharp dart to faultless fabrics of flaxen fineness."
It is said that the Inklings (a group of authors and writers based in Oxford, which included JRR Tolkien and CS Lewis), used to hold competitions to see who could read Ros' works the longest without laughing. Justice Roy's judgment would've rendered such a competition a no-contest: it's practically impossible to read beyond the first paragraph, without breaking into a fit of laughter.
Here's the curious thing though, this is not how Justice Roy writes all his judgments. His average judgment, dealing largely with criminal cases in the Supreme Court, is straightforward, with the occasional use of arcane words at about the same frequency as the average Supreme Court judge. There is the odd "adumbrated", "judicial renderings", "pellucid", "demurral", and suchlike, but the words tend to jump out from the judgments rather than render the whole an unreadable and incomprehensible mess.
What then explains this sudden descent, that sounds like he was trying to emulate the nonsensical lyrics of the Hindi song, 'My name is Anthony Gonsalves'?
The only other current judge with a tendency for such mindless bombast in judgments is Justice Dipak Misra. Justice Roy presided with Justice Misra for a while in the Supreme Court passing, among other things, the awful order in the recent National Anthem case. It seems that having had to read Justice Misra's judgments on a routine basis may have impacted Justice Roy (a possibility that is, quite frankly, scary).
Another possible explanation is that perhaps Justice Roy was hoping to emulate late Justice Krishna Iyer, whose concurring opinions were sometimes far more influential than the lead judgments in several cases. Arguably, Justice Iyer was of the most influential judges in the history of the Supreme Court, in terms of how often his judgments are cited and the decisive shift in jurisprudence of the Supreme Court that some of his judgments marked.
He too was not above, occasionally, dropping the odd "jejune", "arotic" and "penological synthesis" in his judgments. This style of writing was memorably criticised by HM Seervaiin at that time too. Many a law student, who encounters Justice Iyer's judgments for the first time, has been known to drop the book in surprise or do a double take when confronted with such words.
Justice Iyer though, was no bloviator. His concurring opinions always had a fresh line of thinking, different from the majority of judges, and were expressed in his own inimitable way. His judgments were written in prose, but could easily spill into poetry. A separate piece would be needed to speak about the literary value of Justice Iyer's judgments, but it is enough to say that he was not a man who used words to appear far more intelligent or learned than he was.
Perhaps the explanation for Justice Roy's concurring opinion lies in a trend one sees in judges across the board and might have to do with the high-profile nature of a case. Two similar, recent examples come immediately to mind: Justice Pratibha Rani's order granting bail to Kanhaiya Kumar and the order of Judge S Lal, convicting the Talwars for the murder of their daughter Arushi Talwar.
Judges who write otherwise comfortingly staid judgments suddenly think it fit to go into reams of bombast and discuss topics they have little grasp of, in trying to make their judgment appear more profound than it needs to be.
The possibility of close scrutiny and detailed discussion of their judgment in public seems to play havoc with a judge's writing sensibilities.
Given the enormous political implications of the Jayalalithaa disproportionate assets case judgment and the public glare that would lie on the outcome of the case, Justice Roy may have felt the need to make everyone aware of his deep and insightful engagement with the issues at hand. Unfortunately, he has done neither and made a laughing stock of himself and the court.
The author is an advocate based in Bengaluru and was senior resident fellow at Vidhi Centre for Legal Policy. Views expressed here are personal.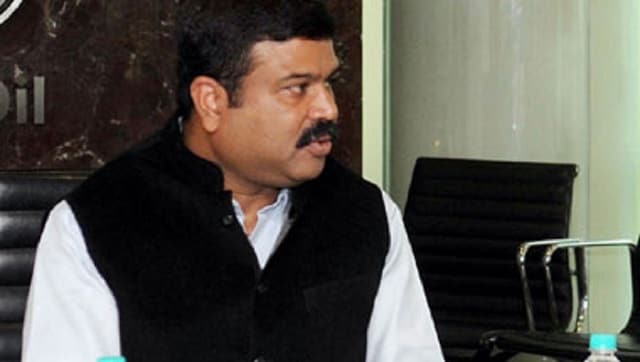 India
The minister's response came after the former Congress president called for the postponement of the NEET examination as many other examinations are scheduled around 12 September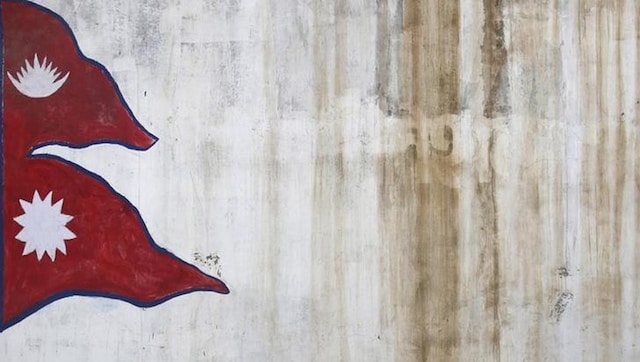 World
Budget Holiday means the Government of Nepal is unable to spend from the State treasury. This is probably the first time in Nepal that government expenditures are likely to be suspended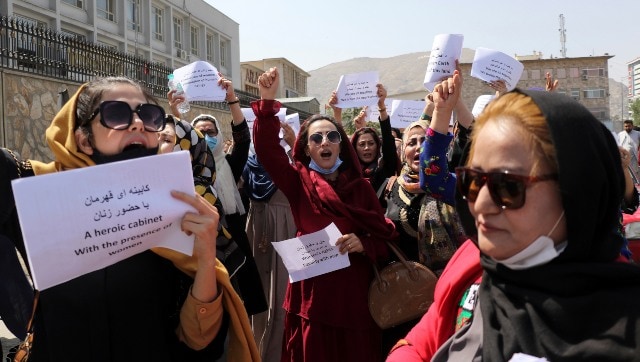 World
Recent controversial comments by Taliban leaders, like that of Hashimi, have exposed the Taliban's true nature as it ignores women, who make up half of the population of the war-torn country