Jat quota stir: Haryana, Delhi NCR on alert ahead of protests on Monday outside Parliament
Some districts in Haryana, adjoining national capital Delhi, were put on alert on Saturday ahead of the protests planned on 20 March by the Jat community outside Parliament.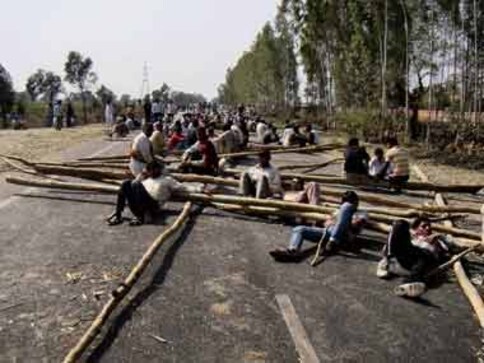 Chandigarh: Some districts in Haryana, adjoining national capital Delhi, were put on alert on Saturday ahead of the protests planned on 20 March by the Jat community outside Parliament.
Authorities imposed prohibitory orders under Section 144 of Cr. PC on Saturday to check the movement of Jat community protesters towards New Delhi.
The district administration in Jhajjar, Hisar and Rohtak imposed the prohibitory orders on Saturday, a state government official said here.
In Jhajjar district, authorities have restricted the use of Internet and social media platforms.
The Haryana Police and civil authorities have been directed to ensure that Jat protesters are not allowed to move towards Delhi on tractor-trolleys.
Fuel pump owners have been asked not to sell more than 10 litres of diesel to tractor-trolleys till 21 March.
Police and civil officers in the districts held meetings with officers of paramilitary forces ahead of the Jat protest moving to Delhi.
Accusing the BJP government in Haryana of hatching a "conspiracy" to weaken their agitation, the Jat community on Friday said they will continue with their protests across the state and will also lay siege to the national capital on 20 March.
Talks between top Jat leaders and Haryana Chief Minister Manohar Lal Khattar, which were scheduled to be held in New Delhi on Friday, could not be held.
Jat leaders accused Khattar and his government of going back on assurances made to the Jat community on Thursday and earlier.
Chief Minister Manohar Lal Khattar blamed the Jat leaders for backing out of talks and that he was ready to meet any leaders.
Jat leader Yashpal Malik told the media in Rohtak town, 70 km from Delhi, on Friday that the BJP government had hatched a conspiracy to weaken the Jat agitation by misleading the Jats.
He said Khattar left Delhi on Friday for Chandigarh without meeting the Jat leaders.
The meeting had been announced by the seniormost minister in the Haryana government, Ram Bilas Sharma, in Panipat on Thursday.
The Jat agitation, which began on 29 January, completed 49 days on Saturday.
The Jat leaders were earlier in talks with a five-member panel of senior government officers but the talks had remained inconclusive.
The All India Jat Aarakshan Sangharsh Samiti (AIJASS) had earlier announced that the community would intensify its agitation by taking their protest to Delhi on 20 March.
The Jat leaders said that they would gherao entry points of Delhi from seven sides and protest at the Parliament complex.
Talks between the state government and the Jat leaders hit a roadblock last month as the Haryana government made it clear that it has no jurisdiction to withdraw cases being investigated by the CBI against some Jat leaders over violence during the agitation last year.
Khattar accused the Jat leaders of changing goalposts.
Their demands include reservation for Jats, jobs to the next of kin of those killed in violence in the Jat agitation last year, compensation to those injured, withdrawal of cases against them and action against the officers, who ordered action against the Jats, among others.
Violence during the agitation last year had left 30 people dead and over 200 injured. Government and private property worth hundreds of crores of rupees was damaged during the violence in February 2016.
Entertainment
Shefali Shah has played numerous roles in her career and all her portrayals are poles apart
India
The Delhi-Mumbai expressway connects both cities by reducing travel time by 12 hours
First Cricket News
Back to opening the innings after missing his team's historic win over traditional rivals Mumbai in the previous round, Dhull made 72 runs off 74 balls on the second day of the elite group game as Delhi scored at over four runs an over.