Jammu and Kashmir Police waging virtual war on militancy by harnessing the power of social media
The Jammu and Kashmir Police has 189 Facebook pages and almost 13 Twitter accounts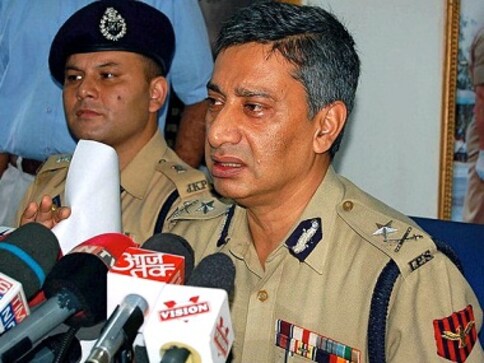 When the new breed of militants in Kashmir dropped their cloak of anonymity and started using social media, particularly Facebook, to expand their reach and attract more youths to their ranks, the Jammu and Kashmir Police failed to catch up. With Burhan Wani emerging from the woods, the cops were having a tough time in containing the fire.
Now, the police is not only using the same medium to wean away youth from militancy, but also to address civic issues such as traffic management. A few days ago, the video of a wailing mother pleading with her militant son to come back went viral on Facebook and WhatsApp groups. The video was widely shared in groups affiliated with the police.
This followed the successful return of aspiring footballer Majid Khan, a militant for nine days, who came back following appeals by his parents and militant outfit LeT's decision to allow him to return and serve his mother and father. Since then, security agencies have launched a campaign on social media to wean youths away from militancy. Director-General of Police Shesh Paul Vaid, an 1986 IPS officer, has been at the forefront of pushing his men to use social media. He himself has been very active on Twitter. At the end of every encounter in the state, for example, Vaid is quick to update the number of kills and the casualties suffered by forces, if any.
An example of the sort of social media updates provided by the Jammu and Kashmir Police below:
"It is part of the modern policing techniques that we are trying to instill in our men. The future belongs to the younger generations who are highly influenced by it (social media)," Vaid said, "And in today's world, normal policing will not do but engaging people at all levels is a must."
In North Kashmir's Baramulla district police has pioneered the concept of using social media and was the first to adopt social media on law and order and militancy issues but later expanded to drug trafficking and de-addiction, women related issues, traffic management in the town and youth engagement.
Senior Superintendent of Police Imtiyaz Hussain, who himself is active on Twitter and Facebook, said the police in North Kashmir utilised social media, much before the Srinagar police did it. Today, he says, every post updated by Baramula police has a reach of around 60,000 to one lakh people.
"It is about putting correct information out there and giving the right perspectives to people. Even if people lodge a grievance on Facebook, we take action. It is a huge success and social media has become our major interface with public," Hussain said. Recently, the Baramulla Police started a passport verification status system on Facebook, the only district to adopt the system. "It is a highly satisfying experience," he added.
The Jammu and Kashmir Police has 189 Facebook pages and almost 13 Twitter accounts. These are used for information dissemination and engaging people on a day-to-day basis. It also includes "counselling youth" and providing a correct assessment of situation and helping people to not pay heed to the rumors. Almost every police station has a cell now that caters to the virtual world.
"There are a few police stations where we don't have a presence. It is mainly because in these places, electricity and internet are not readily available, including in the Gurez Valley and few police stations in Chenab belt," Manoj Pandita, the spokesperson of the Jammu and Kashmir Police, said.
On the other hand, social media is now being used also by locals and others, who don't subscribe to the idea of violence, to pressurise young boys who have taken up gun to return. The political parties especially youth leaders of the National Conference and the PDP are using both Twitter and the Facebook to advance their arguments that violence will not lead anywhere and the militants should serve their parents and society than participate in 'jihad', which, they say "is not leading anywhere".
While the ruling PDP is more subtle in conveying the message, using terms such as 'mother's love', to challenge the idea of violence, the National Conference has fielded youth leader Junaid Mattu to hit out at those who advocate violence. This is perhaps the first time that the government and the Opposition in the restive region are mounting a two-pronged virtual attack on violence while humanising the issue of young boys joining the militancy and getting killed.
The police also issued an advisory recently that asked its men at police stations across the state to have a Facebook account not only to easily approach people, but also to monitor and watch the activities of 'anti-social' and 'anti-national-elements' active on social media, who want to disturb the peaceful atmosphere of the region.
"In this age where information travels like lightening, the virtual battle is the real battle. You can kill a militant in an encounter but to defeat the idea that he stands for with a better idea is where the real victory lies. And the battle has just begun," Hussain said.
India
Sushil Chandra, who demits the office of CEC on 14 May, said Jammu and Kashmir should be seen as one unit
India
The encounter broke out between security forces and terrorists at the Brar area of Bandipora
India
This comes only a few hours after The Resistance Front (TRF) terrorists shot dead a policeman in Srinagar and injured his seven-year-old daughter