Jairam Ramesh on chronicling the political partnership of Indira Gandhi and bureaucrat PN Haksar
In an exclusive interview with Firstpost, Jairam Ramesh speaks about his new book Intertwined Lives, which presents a compelling portrait of PN Haksar as Indira Gandhi's 'alter ego during her period of glory'
In his latest book — Intertwined Lives — Congress MP and former Union minister Jairam Ramesh focuses on the relationship between Indira Gandhi and her principal secretary PN Haskar, between the years 1967-1973. The book has been described as the "definitive biography of arguably India's most influential and powerful civil servant".
In an exclusive interview with Firstpost, Jairam Ramesh spoke about the new book, and presenting a compelling portrait of Haksar as Gandhi's "alter ego during her period of glory".
Edited excerpts:
You have written two books on Indira Gandhi. The first focuses on her work as an environmentalist while the second — Intertwined Lives — looks at Indira Gandhi's political relationship with PN Haksar. You seem to be very influenced by her.
Yes... the important thing is to find primary material (when writing these books) and I found a lot of primary material relating to Indira Gandhi's role as an environmentalist from the time she was very young till she became Prime Minister. And as far as PN Haksar is concerned, there are thousands and thousands of pages of primary material available in the Haksar archives.
Indira Gandhi is a very compelling figure in history in more ways than one. My choice was dictated by the fact that primary material was available. I don't believe in judgmental biographies. I believe in narrative biographies which are dependent on primary resource material. I don't want to be judgmental.
I thought some judgement would always creep into even a narrative?
It is very easy to have the benefit of hindsight and say this should have happened of that could have happened. I would rather tell a story. I would rather go back in time and analyse what happened. I do not relate to psycho histories or a psychological analysis when it comes to biographies. Nor am I enamoured by biographies that depend on oral recollections.
For me the true test of a biography is archival material and the ability to use that archival material in a way that tells a political story.
PN Haksar was Indira Gandhi's 'ideological compass, moral beacon': Read an excerpt from Jairam Ramesh's book
How strong was the political relationship between Indira Gandhi and PN Haksar?
It was a partnership. She made him possible. She appointed him and brought him into her innermost orbit. He used that position to guide and influence her. It was a two-way, symbiotic relationship. There was trust and confidence on both their sides. And for five-and-a-half years — from May 1967 to 1973 — they functioned as a team, as a jugalbandi. She was the political leader; he was the ideologue. He contributed significantly to her years of glory.
This is not to take away from the fact that she provided the political charisma, outreach and direction. He certainly influenced her in terms of ideas. He guided her in terms of ideology, in terms of personalities.
They had a shared experience going back to the 1930s. Feroz Gandhi, Indira Gandhi and Haksar, they were a trio, they were fellow activists in Krishna Menon's India League in London. So the relationship goes back to the late '30s. For a two-year period, from May 1965 to May 1967, Haksar was the local guardian for both Rajiv Gandhi and Sanjay Gandhi. Of course he worked closely with Nehru from 1947 till 1964.
Did Haksar play a key role in 1969 in influencing Indira Gandhi during the Congress split?
He played a decisive role during the Congress split. The events in which he played a decisive role were the nationalisation of banks in June 1969, the Congress split of November 1969, the Abolition of Privy Purses and Princely Privileges in December 1970. In all of 1971, in relation to Bangladesh and Pakistan right up to the Simla Agreement of July 1972. And then the nationalisation of coal, of refineries of general insurance which takes place in late 1972 and finally the opening up to Iran in 1973. And the agreement with Pakistan on POWs and other humanitarian issues. These were Haksar's high points.
Are you referring to the exchange of the POWs?
Yes, the exchange of 93,000 POWs. And then in 1987, Rajiv Gandhi sent him to China as his special envoy to begin the process of normalisation of relations with China. There was no doubt that Haksar was Indira Gandhi's ideological compass. She was the political leader, he was the ideologue.
In your book she comes across as having trusted Haksar but after him, she trusted nobody except possibly Sanjay Gandhi?
She trusted nobody. Haksar was the first and last person she trusted with that amount of authority, and with that amount of power. She enjoyed a personal relationship with him. She saw him as being part of her extended family. It was difficult for her to replace him. But in the mid-70s, she came into her own. She had got a two-third majority in the Lok Sabha while Haksar remained a left of centre ideologue. Subsequently Sanjay Gandhi became as powerful. There was no room for a third person.
Do you see two different Indira Gandhis – one who was influenced by Haksar and one under the influence of Sanjay Gandhi?
Indira Gandhi was her own person all through. She was not expressive. In Haksar, she found a kindred spirit, she found someone she could trust, relate to. She saw in Haksar's advice, a political opportunity. Sanjay Gandhi (had) a different relationship. If you look at 16 years of prime ministership, she changes her position and ideologies. Before 1980, she was deeply suspicious of the US; after 1980, she reaches out to the US. Before 1980, she was suspicious of the private sector and foreign investment but after 1980 she changes. Indira Gandhi was quite pragmatic, but Haksar remained a Marxist throughout his life.
She reached the pinnacle of her achievement in 1971, which was never to be repeated?
She reached Mount Everest by the middle of 1972. Once you have reached Mount Everest, you can only climb down. By 1973, things had begun to change and by the middle of 1974, the entire political situation had changed. The glory days were behind her. Her glory days were basically 1967 to '73.
If Haksar was such a seasoned bureaucrat, how did he and Indira Gandhi agree to return 93,000 Pakistani POWs without getting any assurance on Kashmir?
It's a silly way of looking at what happened in Simla. What do you do with 93,000 POWs? We got two assurances we should not forget. The Ceasefire Line became the LOC. Simla established that Jammu and Kashmir is a bilateral matter between India and Pakistan. It made the UN Resolutions completely irrelevant.
Ofcourse Indira Gandhi and Haksar trusted Bhutto in Simla. They did want an overall agreement that Bhutto could live with that he could sell to his people
The US and China were not sympathetic to India but even our greatest friend, the Soviet Union, would not have accepted a humiliated Bhutto going back from Simla empty-handed.
We cannott forget that two of her greatest critics, Rajai and Jaiprakash Narayan hailed the Simla Agreement. Rajaji called it the Pact of Good Hope and Jaiprakash Narayan welcomed the Simla pact and wanted more such agreements. But we have to judge the Simla Agreement in the context of its times.
The fact that in the next 30 years our relationship with Pakistan has worsened and has tended to make us judgmental of the agreement. We cannot judge the Simla agreement from the perspective of 2018, it has to be judged in the context of its times.
It was criticised even then.
It was criticised by Vajpayee but by nobody else. He had called her a Durga in 1971 but he criticised India for the agreement.
Did he call it a sell out?
He did not use the word sell out.
Did Haksar see the writing on the wall?
Yes, he saw the writing on the wall in December 1972 and that is why he told Indira Gandhi he wanted to leave. Indira Gandhi did not make an effort to keep him back. Most people thought Indira Gandhi had sacked him. He saw the emergence of Sanjay Gandhi as a power in his own right.
Also read on Firstpost — Indira Gandhi: A Life in Nature offers a portrait of the late prime minister as an environmentalist
Haksar never made any effort to warn Indira Gandhi about Sanjay?
From 1968, he was cautioning her. He believed the Maruti programme was unnecessary for India which should focus on public transport. Haksar also told her that the prime minister's son should not be staying in her house as he was running a business enterprise. And this ultimately led to the problem between him and Sanjay Gandhi.
But Rajiv Gandhi was also living with Indira Gandhi.
Rajiv Gandhi was not carrying out a business enterprise. He was working for Indian Airlines. His (Haksar's) argument was that he was carrying on a business enterprise. One argument was ideological — we need to invest more in public transport and in two-wheelers.
Varun Gandhi has tweeted against your book...
It was a ridiculous tweet. The Maruti that we see today has nothing to do with the Maruti of Sanjay Gandhi. The only two things in common of the Sanjay Gandhi enterprise is the land given by Bansi Lal to Sanjay Gandhi which became the place for the Maruti plant. The second common thing is the name Maruti. Maruti was started as a Japanese enterprise. It was started by Dr Suzuki and V Krishnamurthy was made chairman and managing director of Maruti by Indira Gandhi.
There is nothing in common between the Maruti that has created a revolution in India and the Maruti of Sanjay Gandhi.
The conditions given to Sanjay Gandhi for starting Maruti was that there would be no foreign collaboration, no use of foreign equipment and no use of foreign raw material. These were the three conditions that were listed in Sept 1970 when he was given in the letter of intent to manufacture 50,000 cars. The Maruti enterprise started in 1981 had Japanese equipment, Japanese raw material and involved Japanese collaboration.
The book is factual and these do not present Sanjay Gandhi in a good light. The fact is that Haksar's house was raided, Mrs Haksar was almost arrested and the Pandit Brothers' shop was raided because Mrs Haksar owned a 10 percent share in it. All this was done at Sanjay Gandhi's behest. It was the intervention of Indira Gandhi that stopped Mrs Haksar's arrest.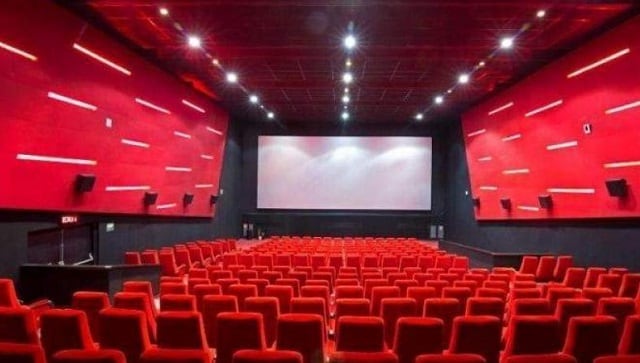 Entertainment
Andhra Pradesh government is confident that the new online #movie booking system will keep a check on tax evasions and improve the theatre experience in the state
India
Swami Mukundananda recounts his spiritual journey, and explains how mind management is the key to one's happiness and success, why it's important to empower intellect, and how we can get our kids rooted into our cultural ethos
Politics
Tewari, who was a Union minister in the UPA government, has criticised the erstwhile dispensation for not actioning "a kinetic response in the days following India's 9/11" in his book — '10 Flash Points; 20 Years — National Security Situations that Impacted India'.