J&K MLA Abdul Rashid asks Hurriyat to come out clean on sting operation; sermons media
Abdul Rashid's remark came in the wake of a sting operation on separatists Naeem Khan and Farooq Dar by a television channel.
Srinagar: Independent MLA in Jammu and Kashmir Assembly Abdul Rashid said on Saturday that the
separatists should take a moral high ground and come out clean on the sting operation by a Delhi-based television channel which showed them allegedly being involved in subversive activities in the state.
His remarks came in the wake of the sting operation on separatists Naeem Khan and Farooq Dar alias Bitta Karate wherein they confessed to receiving money from Pakistan-based terror groups.
"I humbly request Hurriyat (Conference) friends as citizens of the state and as well-wishers of the mass resistance...you are representing the sentiment and you should take a moral high ground as people have a right to know the truth behind these attempts to defame Kashmiris," he told reporters in Srinagar.
"Money is needed everywhere. People will continue to offer money, but their means should be good and it is better if everything is transparent. I am sure Hurriyat has nothing to hide because they are representing the sentiment," he said.
Rashid also asked the media to follow journalistic ethics while reporting on Kashmir. "There should not be a race for TRPs by defaming or insulting Kashmiris," he said.
In a similar vein, he condemned the breach of privacy of separatist leader Yasin Malik, wherein a woman journalist allegedly barged into his bedroom.
Rashid claimed that he was approached by those behind the sting operation. "They offered me loads of money which I refused. I told them I did not need money for speaking the truth," he said.
The National Investigation Agency has named Khan and Dar in its preliminary enquiry against the alleged role of separatists in carrying out subversive activities in the Kashmir Valley, including pelting security forces with stones, damaging public property and burning schools and other government establishments.
Find latest and upcoming tech gadgets online on Tech2 Gadgets. Get technology news, gadgets reviews & ratings. Popular gadgets including laptop, tablet and mobile specifications, features, prices, comparison.
India
While it is encouraging that the grant of bail has been prioritised in some cases, a number of other journalists are languishing in prison, with the top court doing little about their plight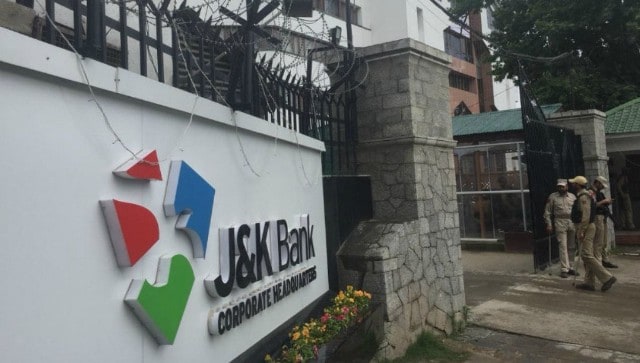 Business
ED sleuths are recording the statement of the people covered in the searches "to unravel the source of huge credits and debits in their accounts
India
Taking to Twitter, both leaders slammed the Central Government, claiming that the UT administration is blocking candidates opposed to the BJP from campaigning by using security as an excuse