It's time to break the silence around menstruation, continue dialogue on sustainable disposal of sanitary waste
Isn't it ridiculous how there are endless euphemisms for menstruation? While the dialogue on period taboo and breaking the silence around it is crucial, measures for sustainable disposal of sanitary waste cannot be excluded from these conversations.
By Maya Palit
Isn't it ridiculous how there are endless euphemisms for menstruation? A study conducted by The International Women's Health Coalition, received over 90,000 responses, spanning 190 different countries found that there are 5,000 different slang terms for the word "period". It's no wonder then that menstruation is still a taboo in some parts of the world, including India.
While the dialogue on period taboo and breaking the silence around it is crucial, measures for sustainable disposal of sanitary waste cannot be excluded from these conversations. Thiruvananthapuram has recognised this need by introducing the sustainable menstruation project, 'Green the Red'.
Green the Red is a straightforward campaign launched earlier this year by women who participated in the Bengaluru Pinkathon. The campaign attempts to spread information on alternatives to sanitary pads like the menstrual cup. According to J Devika, a professor at the Centre for Development Studies in Thiruvananthapuram, the drive (which has taken off in Karnataka as well) is being promoted by the city's civic authorities, and the Thiruvananthapuram-based NGO Thanal is suggesting kickstarting the composting of sanitary waste.
Thiruvananthapuram is also introducing various measures to create awareness that more needs to be done to encourage women to use eco-friendly alternatives to regular napkins. These include putting in place vending machines with cotton pads (three for Rs 10) in public spaces. Women having access to disposable pads is still a recent phenomenon, as they have traditionally recycled cloth scraps, and last year reports claimed that only 12 percent of the country's menstruating women have access to pads.
A serious discussion concerning waste management has always brought the spotlight on the need for an effective and environment-friendly disposal system for sanitary pads, because unsanitary disposal of menstrual waste regularly leads to the clogging of landfills, drainage and sewage systems. Talking about the sanitary pad waste footprint also leads us to focus on those handling it, like waste pickers, who tend to contract hepatitis, bacterial and other infections from handling pads that are wet, and occasionally, not covered.
Last year, #PeriodofChange, a campaign created by the Kachra project (a socio-environmental movement around waste management in India) that held online seminars about sustainable menstrual hygiene and biodegradable alternatives to disposable sanitary pads, estimated that 150 kg of non-biodegradable absorbents from sanitary material are thrown in the trash by women every year. Environmental activists also reported that gel-based disposable sanitary napkins, which use super-absorbent polymers (a material, also known as slush powder, which can absorb large amounts of liquid) could take up to 500 years to decompose.
The methods used to dispose sanitary waste vary across the country. Although technically, items containing blood or body fluids should be categorised as biomedical waste, used sanitary napkins are most often mixed with regular waste and collected by municipal corporations. So the government turned to incineration of menstrual waste that was heavily promoted by Swachh Bharat and Nirmal Bharat Abhiyan, its sanitation drives. And the incineration of pads through 'mini incinerators' was initially promoted in Tamil Nadu.
But states and environmental activists remain divided about whether incineration is the answer. For instance, the Kerala government banned the installation of mini incinerators because they didn't comply with the Central Pollution Control Board's directives — this included the fact that they burnt sanitary waste at temperatures lower than that recommended by WHO guidelines, which suggest that health waste be burned at over 800 degrees. Incineration also leads to the emission of toxic fumes, which could trigger respiratory diseases.
Shradha Shreejaya, an ecologist with the Kerala-based NGO Thanal, who is also part of the Sustainable Menstruation Collective in Kerala (a group of activists associated with various gender rights and environmental campaigns) says that sanitary waste is a particularly huge issue in the state. "Sanitary waste is not collected using a door-to-door system in Kerala. So women either burn or bury their waste in their backyards. Some flush it down the toilet, which also creates sewage problems, and, of course, complications arise because of manual scavenging. When they are burnt, it is just as bad, because the pads contain approximately 90 percent plastic, as well as gel and chlorine, which means we inhale these harmful dioxins."
While she agrees that campaigns like Green the Red are showing great promise by creating awareness about reusable menstrual products, Shreejaya maintains that there is still a long way to go to encourage women to switch to eco-friendly products. This is particularly because of the drawbacks that accompany environmental-friendly products: "At the moment, banana fibre pads and organic pads for instance, are expensive, so no organisation is being able to create a profitable model. The pricing isn't competitive yet either, and would need government subsidies or similar endorsements to make them more accessible."
Another hitch that Shreejaya points out is that the health, quality, and hygiene standards for pads are still dictated by industrial standards, and often influenced by the research and development wings of multinational companies like Kimberly-Clark or Procter & Gamble. The companies disqualify biodegradable and reusable products, (which have, in the past, been less than forthcoming about discussions on managing menstrual waste management) so that even gynaecologists are reluctant to refer them to their patients.
But there's an eco-friendly alternative that has been steadily doing the rounds on both social media and in the news — the reusable menstrual cup. Bharti Kannan, an activist for the menstrual cup with Boondh, an organisation that sells the cup for Rs 500 and provides subsidies in marginalised communities in Rajasthan, Jharkhand, Uttarakhand and others, says that reusable pads are not affordable for everyone. While she applauds Thiruvananthapuram's efforts to promote eco-friendly alternatives, she wishes more options, from period panties to cloth pads and the cup were also endorsed by the scheme, so that women with different lifestyles can choose from a combination of products.
What about other Indian cities? Some have witnessed a renewed interest in an attempt to start conversations about increasing access to low-cost sanitary pads — Tamil Nadu-based entrepreneur Arunachalam Muruganantham's 'low cost' sanitary pad machine was a particularly notable innovation — and changing the way we dispose of our sanitary waste. In February, the 'Red Dot' campaign was launched in collaboration with Pune's waste-picker cooperative and trade unions, and demanded that people mark their sanitary waste with a red dot to identify it. But while this initiative could well make a tangible difference to the workers handling sanitary waste, other campaigns like research associate Deane de Menezes' efforts in Mumbai schools, tend to fall back on the pad-dispenser-and-incinerator model, which brings you back to square one as far as environmental concerns go.
It's too early to tell whether the campaign in Thiruvananthapuram will see enormous success. For now, its prioritisation of environmental concerns by making sure women have access to eco-friendly napkins (rather than solely promoting incineration), and its sensitivity to consumer needs through its focus on cheap alternatives, appears to be a move in the right direction. One that perhaps, India's other metros can emulate.
The Ladies Finger (TLF) is a leading online women's magazine delivering fresh and witty perspectives on politics, culture, health, sex, work and everything in between.
India
Residents of Ghoramara and Mousuni are being being moved to safety by the West Bengal government as tidal waters and rainfall pose grave risk to their lives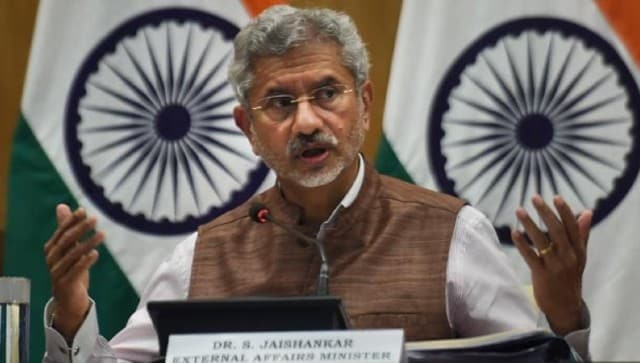 World
But through the bonhomie, India would do well to keep one eye firmly on another partner in West Asia with whom it has enjoyed cordial ties largely based on its energy requirements: Saudi Arabia
India
Frontline and healthcare workers were assigned additional duties to help manage the public health emergency. But while the number of tasks expected of ASHAs kept increasing, the protective gear dwindled