International Yoga Day 2018: Modi performs aasanas in Dehradun as controversy erupts in West Bengal; Kota fetches world record
On the occassion of the World Yoga day, Prime Minister Narendra Modi on Thursday performed Yoga with over 50,000 enthusiasts at the Forest Research Institute campus in Dehradun and said that the ancient Indian discipline has emerged as the most powerful unifying force in a strife-torn world.
On the occassion of the World Yoga day on Thursday, Prime Minister Narendra Modi performed Yoga with over 50,000 enthusiasts at the Forest Research Institute campus in Dehradun and said that the ancient Indian discipline has emerged as the most powerful unifying force in a strife-torn world.
Modi said yoga has shown the world the way from "illness to wellness" and enriched lives across the globe. "Yoga Day has become the biggest mass movement across the globe in the quest for good health and well being, which is crucial to the creation of a peaceful world", Modi said.
He said the proposal for a Yoga Day at the UN was accepted in record time with a majority of nations supporting it. " Today people all over the world have come to look upon yoga as something which belongs to them," Modi said. He also asked people to learn to honour their own legacy and heritage if they wanted the rest of the world to respect them. "If we don't take pride in our own legacy and heritage no one else will. We should not hesitate in honouring the gems of our own heritage. Instead of dividing, yoga unites. Instead of further animosity, yoga assimilates. Instead of increasing suffering, yoga heals," he said. "Yoga is beautiful because it is ancient yet modern, it is constant yet evolving," Modi remarked in Uttarakhand.
States observe Yoga Day with slew activities, Rajasthan's Kota makes world record
Meanwhile, in Rajasthan, chief minister Vasundhara Raje and Yoga guru Baba Ramdev attended a state-level function in Kota district. Nearly 50 lakh people participated in the event where a world record was created for the largest Yoga session held since over one lakh people together performed yogic exercises at the grand event. The previous record was that of 55, 524 people performing yoga in Mysore in 2017.
Raje also announced setting up of a Yoga center at district headquarters and asked Ramdev to set up an Accharayakulam in Kota.
In Delhi, alongside the function at Rajpath, the Delhi Development Authority held mega yoga sessions at some of its biggest parks and sports complexes on to mark the International Yoga Day. About 3,000 citizens participated in the Yoga sessions at various locations in events that were supported by Patanjali Yoga Samiti and the Art of Living Foundation.
In Haryana, Yoga Day was celebrated across all the 140 blocks in all 22 districts throughout the state, for the first time. About 1.25 lakh Yoga practitioners performed in all the programmes state wide.
Haryana chief minister Manohar Lal Khattar was also the chief guest at a state-level programme to be held at Jhajjar. While, in Chandigarh, the International Yoga Day function was held in Sector 17 where Union minister Smriti Irani was the guest of honour. Irani performed asanas along with around 4,000 enthusiasts at the event, including Chandigarh MP Kirron Kher and Chandigarh unit BJP chief Sanjay Tandon.
Union home minister Rajnath Singh attended the Yoga Day celebrations on Thursday in Lucknow, where around 2,000 Central Armed Police Forces (CAPFs) personnel participated.
The Chhattisgarh government also celebrated the Yoga Day across 27 districts of the state. Chief minister Raman Singh, Union Minister of State for Power and New Renewable Energy (Independent Charge) R K Singh, Assembly Speaker Gaurishankar Agrawal and MP Ramesh Bais participated in the main event held at Balbeer Singh Juneja Indoor Stadium in Raipur.
Notably, the state government had set up a Yoga Commission for spreading awareness regarding yoga right from the Gram Panchayat level to the district level and in schools across the state. In the Maoist-affected areas of Bastar division, the police and paramilitary forces took part in yoga along with local people.
In Gujarat, around 1.25 crore people, including over 8,000 differently-abled and over 4,000 pregnant women, took part in Yoga Day events organised across the state.
Ahmedabad district administration was gearing up to break the world record of maximum number of differently-abled people doing 'silent Yoga' together, according to Minister of State for Education Bhupendrasinh Chudasama.
The state-level Yoga Day programme, steered by Patanjali Yogpeeth, was held in Ahmedabad, in which Union Minister of State for Law and Justice P P Chaudhary took part. Along with Chaudhary, Chief Minister Vijay Rupani and Governor O P Kohli, Gujarat High Court Chief Justice R Subhash Reddy, senior judge M R Shah, Rajasthan High Court Justice K S Jhaveri also performed yoga at the event.
In Vadodara, school students performed yoga in water at an indoor swimming pool. Similarly, group of women performed 'aqua yoga' in Rajkot. In Modasa town of Aravalli district, students from various schools performed different asanas along with skating.
Controversy erupts in West Bengal 
But in West Bengal controversy erupted when West Bengal Education Minister Partha Chatterjee said that Governor K N Tripathi's decision to directly send letters for International Yoga Day celebrations to universities, by bypassing the state government, was "unprecedented and unacceptable".
"The norm is that state government sends letters to the state universities. But this time, we are seeing that the Governor, in his capacity as chancellor of state universities, has directly written letters to the VCs, urging them to celebrate International Yoga Day. This is unprecedented and unacceptable," Chatterjee said. According to media reports, Tripathi had written to vice-chancellors of all state universities to observe International Yoga Day.
Muslim body calls for delinking Yoga with religion, encourages Muslims to celebrate event
Meanwhile, Muslim bodies appleaed to people to not use yoga as a political tool or link it to a particular community. The organisations also said that Yoga should be seen as form of exercise and not through the prism of religion.
"Islam lays special emphasis on physical fitness and considers things related to fitness as good. Yoga as an exercise is good, but it should not be made compulsory which may not be acceptable to people of other religions. The most important thing is that Yoga should not be used as a political tool. But, sadly this practice is going on," All India Muslim Personal Law Board spokesman Sajjad Nomani told PTI. He also said that people of every religion and section of society should be encouraged to celebrate Yoga Day.
"It is unfair to force upon someone any particular exercise. There should be no dispute vis-a-vis Yoga. People of every religion and section of the society should be encouraged to celebrate International Yoga Day. It is important that Yoga should be perceived as a rahmat (mercy) and not a zahmat (worry)," he said.
The All India Shia Personal Law Board (AISPLB) too was of the view that Yoga should not be linked to a community. "Yoga should not be seen as something linked to a particular community. It is related to the body only. People who have the habit of seeing Yoga through the prism of religion, actually want to see humanity in a sick state of affairs," AISPLB spokesperson Yasoob Abbas said.
He said several Islamic nations celebrate International Day for Yoga and people participate happily in events. On Muslims generally having objections to chanting of mantras during different Yoga asanas, Abbas said, "There is no doubt that Muslims worship Allah alone. But, Islam is not that weak that it will break at the slightest instance and moreover, Yoga is not a God."
The United Nations General Assembly in December 2014 had declared that 21 June would be observed as the International Day of Yoga every year, a move for which India had lobbied hard.
Security forces join in celebrating World Yoga Day
The Indian military and police forces too vigorously participated in the Yoga Day celebrations across the country. The Delhi Police organised various activities educating personnel about the importance of Yoga in working atmosphere. For the last two years, the Delhi Police has been holding a centralised event, besides other programmes at district and unit levels to celebrate International Yoga Day. This year, 216 Yoga camps have been organised in different units/districts with participation of around 10,000 personnel.
An event was also held at Thyagraj sports complex in Delhi where around 2,000 personnel from various units took part in the event in presence of Delhi Police Commissioner and other senior officers.
Meanwhile, the Indo-Tibetan Border Police (ITBP) was designated as the nodal force for coordination among the CAPFs for mass Yoga demonstration in Dehradun and the Border Out Posts (BOPs) of the force along the Himalayan border observed the day with active participation of 'Himveers' at high altitude areas.
Apart from this, ITBP jawans took part in yogabhyas organised in different cities of Jammu and Kashmir, Himachal Pradesh, Uttarakhand, Sikkim and Arunachal Pradesh. The Central Industrial Security Force (CISF) was designated as the nodal force to conduct Yoga demonstrations in Delhi, Mumbai and Hyderabad. In-situ Yoga was performed at all CISF units, reserve battalions, training institutions and office establishments by following the common Yoga protocol. A mobile application named 'Yoga Locator', launched by the Ayush Ministry, providing ongoing details of yoga activities in surrounding areas, was downloaded by all CISF units/ field formations for availing the facility.
The Sashastra Seema Bal (SSB), as the nodal force in state capitals — Shimla, Patna, Guwahati and Gangtok — organised a mass Yoga demonstration in which 1,000 CAPFs personnel participated. SSB personnel also participated in Yoga demonstrations in all other state capitals in collaboration with nominated nodal force of the state concerned where SSB personnel were deployed.
All six frontiers, 18 sectors, training centres and 73 battalions of the SSB celebrated the International Yoga Day at their establishments. Senior officers and officials of the force at the SSB headquarters participated in a yoga event in the premises of 25th battalion SSB at Ghitorni in New Delhi. The SSB is also planned to organised yoga fests, seminars, workshops, cultural programme on yoga at field formations deployed along Indo-Nepal and Indo-Bhutan Borders.
Meanwhile, Isha Foundation's founder Jaggi Vasudev visited the personnel at the Siachen base camp in Ladakh region of Jammu and Kashmir. "It was a privilege to be at Siachen on this very special occasion of International Day of Yoga. Our soldiers posted in high altitudes, particularly in Siachen i.e. one of the most challenging and vulnerable battlefields on the planet, put their lives at stake to protect the nation. Therefore, it is paramount to equip them with Yogic tools of transformation for health, inner balance and well being on all levels," officials quoted the spiritual guru as saying.
The PRO said over 200 soldiers deployed at various posts at Siachen Glacier, located between 18,000 to 21000 feet, attended the Yoga session and Jaggi Vasudev's talk at Siachen base camp.
The National Security Guard (NSG) and the Border Security Force (BSF) also celebrated International Yoga Day by organising various activities. Whereas, in an impressive display of yoga, the Indian Air Force (IAF) personnel on Wednesday performed asanas in the sky at a height of about 15,000 feet. The air force personnel performed asanas like Vayu Namaskar and Vayu Padmasana on the eve of the fourth International Yoga Day.
Yoga at 15000 Feet : #YogaDay2018 - A unique message of good health, happiness, harmony & peace from the Airwarriors of IAF. The Instructors of Paratroopers Training School of the India Air Force practicing Yoga in the Blue Sky. (Wg Cdr KBS Samyal & Wg Cdr Gajanand Yadav). pic.twitter.com/WgdzmOsiLR

— Indian Air Force (@IAF_MCC) June 20, 2018
Spiritual leaders pool in to spread the practice of Yoga
The Isha Foundation in Coimbatore offered free 'Upa Yoga' to prisoners, lodged in the 16 prisons across Tamil Nadu. The main aim of the programme was to help the inmates overcome stress and to reduce suicide rates in jails. Apart from this, the foundation also offered free yoga programmes to the defence personnel, including those from the army and para-military forces.
While another spiritual leader, Sri Sri Ravi Shankar inaugurated the largest-ever celebration of International Day of  Yoga in Netherlands on Thursday. Several thousand people assembled at the prestigious Museumplein/museum square to experience the day-long wellness festival organised at the initiative of the Embassy of India. Well known Dutch yoga teacher, Johan Noorloos of the New Yoga School, Amsterdam conducted a workshop followed by Patty Jogenmaets of Dolfijn Wellness Amsterdam who lead a special family yoga session for elders and children.
The International Day of Yoga has been celebrated every year from 2015 to 2017 at the Atrium of the City Hall of the Hague with around 1,000 people participating. This year it was an al fresco event in Museumplein, which is the museum quarter and the cultural hub of the city.
Back in India, Vice President Venkaiah Naidu lead the Yoga Day programme at Bandra Reclamation Sealink Promenade in Mumbai. The event, organised by Spandan Art, an NGO run by BJP's city unit chief Ashish Shelar, also saw the participation of Maharashtra chief minister Devendra Fadnavis. Union minister Babul Supriyo, BJP MP Poonam Mahajan, Mumbai Police Commissioner Datta Padsalgikar, civic chief Ajoy Mehta were among the other attendees.
Union HRD Minister Prakash Javadekar also attended Yoga Day celebrations in Mumbai at an NGO event at Marine Drive and at a similar event at the Sports Complex situated in Mumbai University while Maharashtra Education Minister Vinod Tawde attended a yoga event at the Gateway of India.
Maharashtra Governor C Vidyasagar Rao also took part in a special Yoga session organised by Kaivalyadhama and The Yoga Institute at the Raj Bhavan. Governor's Secretary Venugopal Reddy, Deputy Secretary Ranjit Kumar and other officers and staff of the Raj Bhavan also took part in the session.
Meanwhile, the Department of Post (Maharashtra and Goa circle) celebrated the day by releasing 12 picture post cards on the 12 postures of Surya Namaskar at an event held at the General Post Office. The Brihanmumbai Municipal Corporation (BMC) celebrated the day by organising Yoga events at 44 places in which 1.25 lakh students from civic schools participated under the guidance of 15,000 teachers. Interestingly, Nashik-based Yoga promoter Vishwas Mandalik and the Yoga Institute in Mumbai have been selected for prime minister's award for outstanding contribution in their field for the year 2018.
Yoga Day observed internationally
Internationally too, the Yoga Day was celebrated with much fervour. A group of six women Yoga enthusiasts started 'Strike a Pose DC' movement aimed at raising awareness at the historic National Mall in the US capital on Wednesday. While in New York City, a group held a Yoga class in Times Square every hour.
Earlier in New York, people had gathered at the Governors Island in the backdrop of the iconic Statue of Liberty and the Manhattan skyline to participate in the Yoga Day commemoration organised by the Consulate General of India. People from various backgrounds, accompanied with their families, participated in the yoga sessions, performing the surya namaskar, pranayama, various yoga asanas and breathing exercises.
Congressman Gerald E Connolly said that the celebration is a "testament to the transformative nature of Yoga" and the Indian-American community's indelible mark on the cultural fabric of the United States.
Meanwhile, for the first time a Yoga event was organised at the Shanghai Cooperation Organisation (SCO) headquarters, kicking off  UN International Day of Yoga 2018 celebrations in China.
China, which has huge Yoga following, celebrates the Yoga Day every year with massive gatherings but this was the first time that the event was held at the SCO headquarters. The exercises were conducted by Mohan Singh Bhandari, the founder of a popular yoga institution in China, Yogi Yoga.
Meanwhile in the neighbouring Nepal, hundreds of Yoga enthusiasts thronged Nepal's iconic Muktinath temple and performed various asanas at the height of over 12,000 feet.
The temple, located in Muktinath Valley, is regarded as a sacred place for both Hindus and Buddhists. More than 100 people including monks, tourists and locals attended the camp organised at the temple to celebrate the Yoga Day. This was for the first time that Yoga Day was celebrated at the temple in modern times.
In South Africa's Johannesburg, more than 1,000 people from different communities gathered on the pitch at the Wanderers Stadium for a Yoga session. The call on the youth to take up Yoga was echoed by the Premier of KwaZulu-Natal province in an address read out on his behalf when over 2,000 yoga enthusiasts gathered on the Durban beachfront on Sunday.
A yoga session was also organised, for the first time, in the Australian Parliament with several lawmakers including former prime minister Tony Abbott performing various asanas in the federal legislature. Marking the fourth International Day of Yoga, over 50 people attended the two-hour long event organised by Melbourne-based Vasudeva Kriya Yoga group at Parliament's community hall in Canberra on Monday. "It's great that we are acknowledging the (Yoga day) here in Australian parliament," Abbott said. "It's wonderful to see that so many Australians of Indian background are practising yoga and it's also great to see that so many Australians generally are interested in Yoga," the former premier said.
President Ram Nath Kovind who was in the Suriname capital Paramaribo on Thursday on the second leg of his three-nation tour to Greece, Suriname and Cuba perform yoga asanas along with his Suriname counterpart Desire Delano Bouterse to observe the International Day of Yoga in the Latin American country.
WHO, UN call for realising Yoga's full potential 
The WHO on the eve of the International Yoga Day on Wednesday said that yoga's full potential should be harnessed as it reduces the risk of life-threatening non-communicable diseases. WHO said that practising yoga reduces the risk of life-threatening noncommunicable diseases (NCDs) such as hypertension, stroke, heart attack and diabetes that causes around 8.5 million deaths across the world health body's South-East Asia region annually.
Whereas the UN Deputy Secretary-General said that Yoga is "very apt" for the UN and in today's complex world where stress and delusion are prevalent, the ancient Indian physical and mental practice plays a central role for wellness and peace of the mind and body,
UN ambassadors, diplomats, spiritual leaders, members of civil society and children participated in a flagship Yoga Day event organised yesterday by India's Permanent Mission to the UN.
"Today's world is incredibly complex. We are challenged by an erosion of our core values and in many walks of life stress is given, delusion prevails especially amongst our youth…Yoga, deriving from the Sanskrit word of unity, is so very apt for the United Nations," Amina Mohammed, UN Deputy Secretary-General, said in her address on Wednesday to mark the fourth anniversary of the International Day of Yoga. Voicing her deep appreciation to India for organising the Yoga Day event, Mohammed underscored the importance of yoga in the overall well-being of individuals and even in various aspects of the world body's functioning.
"In the UN, our three pillars are stressed and therefore require us to be even more resolute in our service to humanity. Therefore, physical and mental health must be at the core of our attention to ourselves. And this is where yoga can play a central role," she said, referring to the three founding pillars of the UN system - peace and security, human rights and development.
India's Permanent Representative to the UN Ambassador Syed Akbaruddin too said that the growing popularity of Yoga over the years and it's global embrace is based on the simple fact that "Yoga works" for people across societies, age, gender, ethnicity and profession, by contributing to personal, physical and mental well-being and promoting individual and societal peace and harmony. "Yoga which began in its home in India is now the common heritage of mankind, a lasting tradition that continues to be of great practical relevance in modern times and in times where we are beset with stress and conflict," he said in his address on the occasion.
The Indian Consulate General organised the first International Yoga Conference, bringing together eminent yoga experts, scholars and practitioners from India and other countries to discuss and share ideas on benefits of yoga for personal well being as well as for community welfare and social cause.
With inputs from PTI
India
The unmanned aerial vehicle was downed around 2:30 am near border post Rear Kakkar in the Amritsar sector of the state
Politics
In an exclusive interview with Network18 Group Editor-in-Chief Rahul Joshi, Yogi Adityanath said that Uttar Pradesh was moving towards becoming a $1 trillion economy, after the Covid-19 pandemic had put a temporary halt to the goal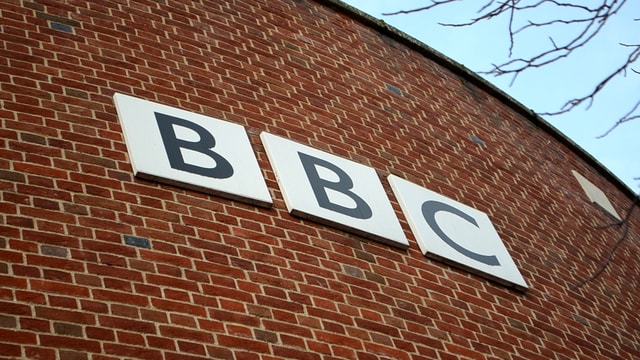 Opinion
The process to colonise the mind of a society outlives political colonisation and is carried forward even when the colony is politically free