India's police force, civil defence mechanism ill-equipped to battle terror; in urgent need of overhaul
Given the backdrop of growing Islamic terror in India, with incidents of radicalisation surfacing time and again, it would appear imperative to put a security system in place to deal with a piquant situation like this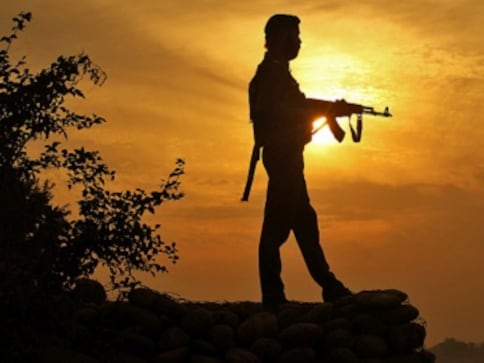 The Tunisian Islamic activist Anis Amri, responsible for the carnage at a Berlin Christmas market last month that killed dozens of innocent bystanders, was finally shot in Milan after he escaped to Italy.
Luca Scata, the 29-year-old who killed Amri with surgical precision, shooting him dead after unprovoked firing from Amri on Scata's friend and colleague, Christian Movio. Amri, who was on the run after the Berlin massacre, had earlier served in Sicily between 2011-2015. His desperate bid to find refuge in his old turf proved fatal for him, as he was killed immediately by Scata.
What's important here is the level of confidence shown by Scata, who was sure of his firing skills and reflexes and his determination to fight terror, leading him to take on the Berlin villain. He is repeatedly lauded and hailed by the Italian prime minister and home minister for his bravado.
Now, had the dreaded and wanted terrorist chosen India instead of Italy, what would have been the outcome? Or the reaction? At best, the Indian immigration authorities would have stopped him at the airport, if they were alerted through a red corner notice issued by the Interpol. But can anybody imagine an Indian policeman showing the kind of reflexes Scata did in neutralising the terrorist? The answer is most likely a no. This is because we do not have sufficient sensitisation of different segments of our society to deal with such contingencies, let alone energetic and driven youth to carry out such an execution.
Given the backdrop of growing Islamic terror in India, with incidents of radicalisation surfacing time and again, it would appear imperative to put a security system in place to deal with a piquant situation like this.
But our police force is severely hard-pressed with routine law and order and crime control commitments and the pressure of work — already visibly monstrous and onerous —  is majorly diverted towards VIP duties.
Moreover, we have a large number of home guards, civil defence, scouts and guides, and allied semi-trained forces which should be activated without delay to address such situations, not only to neutralise terrorists but also to aid the civil police and paramilitary forces in maintaining law and order (like during the recent post demonetisation crises, involving serpentine queues at ATMs and banks).
A bit of intelligence work and specialised arms' training will enable these inert assets handle situations with proficiency. Such a measure would add muscle to the already overworked and emaciated police force and also take the load off from their shoulders.
In addition, the National Cadet Corps (NCC) also needs to play a more active role in maintaining order and meeting exigencies. It would seem today that not many students are keen to opt for the NCC. Upto a certain level, it should be made compulsory. Its training will instil much needed discipline and a sense of patriotism in the youth, letting them spot suspicious elements and anti-state activities and generate immense confidence to deal with terror-linked incidents, including the confidence to kill a wanted terrorist, as demonstrated by Scata in Milan.
This confidence is what is lacking in India. The complex legal system could also possibly be a serious impediment, inhibiting youth from rising to the occasion. Such inhibitions must be done away with without any delay.
What's also required is good training in various disciplines, a well thought out command structure, wherein there is a complement of the NCC, civil defence and home guards in each district, specifically under the district magistrate, always ready to meet any eventuality.
Barely a few months ago, there was so much of war mongering on the other side of the border and jingoism was on the anvil because of the terror attacks from hostile quarters. External threats apart, even domestic political compulsions seemed to throw up a kind of civil unrest compounding our security challenges.
Under these circumstances, such a visible arrangement involving NCC and civil defence being on board will boost a sense of security among the society as well, giving them the confidence to feel safe and secure, which was hitherto not too forthcoming. Also, police and paramilitary setups will feel professionally at ease now that they have a reasonably well-trained and specifically task-oriented dispensation to fall back upon to deal with extraordinary situations.
Polity and society will also feel secure. Perhaps a governmental initiative at an appropriate level can start working to achieve this doable objective.
The writer is a retired IPS officer, a security analyst, and senior fellow with the Indian Police Foundation.
India
The dating app 'Bumble' was contacted by the police in relation to the investigation because Aaftab is said to have met several women there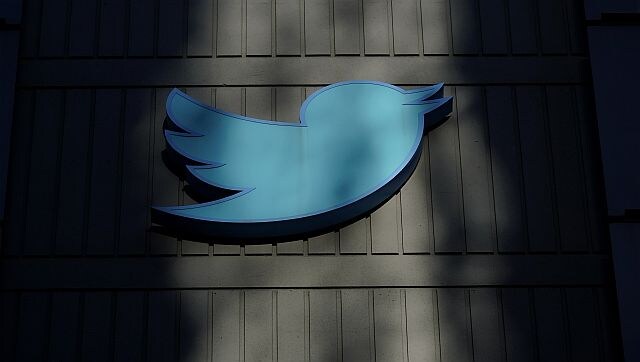 India
Without waiting for anyone else to chip in, the Uttar Pradesh police answered its own rhetorical question implying that if the UP police solved problems of citizens over Twitter then it does constitute as work and also ends up resolving the problem amicably
India
They ordered different types of sweets and when my staff asked for the payment, the two started hurling abuses at them and started an argument over the quality of the food, kept calling the sweets 'rancid'