India's lynch mobs and BJP-Congress blame game: Circular arguments to protect structured political evil won't fly
And the Bharatiya Janata Party's (BJP) super-charged general secretary Amit Shah employed it just days earlier in Goa (which appears to have emerged as his party and the Sangh Parivar's go-to destination for conclaves that quite openly discuss ways for the Hindu ultra-right to dominate discourse and democracy in India).
Why accuse us? They did it too. More people were lynched during their time than ours.
Circular arguments are an ever-present issue, a device to make an argument a non-argument. And the Bharatiya Janata Party's (BJP) super-charged party chief Amit Shah employed it just days earlier in Goa (which appears to have emerged as his party and the Sangh Parivar's go-to destination for conclaves that quite openly discuss ways for the Hindu ultra-right to dominate discourse and democracy in India).
Shah was in Goa for a two-day series of engagements, beginning 1 July. While describing an interaction with invitees in the capital Panaji, The Indian Express quoted him as responding to a query about the recent spate of lynching incidents:
" … There have been more lynchings in 2011, 2012, and 2013. Humaare teen saal main jitne lynching hue hain usse zyada hue hain ek ek saal main. Magar kabhi yeh sawaal nahi uttha thha (There have been more incidents of lynching in each of these years than in NDA's three years.)"
It is not clear what data and fact-sheet Shah was using from his party's convenient hoard of the fast-and-loose that it has employed for several things. These range from attempting to ram through land acquisition laws, to rapidly changing reasons for remonetisation (or 'demonestisation' if you prefer) and its benefits, and claiming numerous schemes of the past governments as its very own.
A detailed article by Indiaspend on 28 June, just days before Shah's assertion in Goa, demonstrated the following:
"Muslims were the target of 51 percent of violence centred on bovine issues over nearly eight years (2010 to 2017) and comprised 86 percent of 28 Indians killed in 63 incidents."
And: "As many of 97 percent of these attacks were reported after Prime Minister Narendra Modi's government came to power in May 2014, and about half the cow-related violence—32 of 63 cases—were from states governed by the Bharatiya Janata Party when the attacks were reported, revealed our analysis of violence recorded until June 25, 2017."
For a moment, set aside Shah's data-dump to return to the initial point: Circular arguments.
It is simply ridiculous the manner in which the BJP and the Congress trade charges whenever matters of violence come up. The Congress accuses BJP of carrying a murderous agenda and point to Gujarat in 2002 and the structured killing of Muslims that followed the burning of Hindu pilgrims by Muslims in Godhra as dereliction of duty (and the weakest condemnation or whitewashing by party's leadership).
In turn, BJP leaders have always been quick to point to 1984 and the structured killing of Sikhs in northern India and elsewhere in the wake of Indira Gandhi's assassination (and the whitewashing of it).
It amounts to circular justification, the oldest and most craven trick in the black book of politicians.
Vile as these events were, and several leaders of both parties have proven themselves to be utterly vile in the process, the point is: whose watch is it now? A person, a party, or a government has to stand up and be counted on its watch.
It is now the BJP's watch, for better or for worse. There can be no denying it. Only an absolute imbecile, blind supporters of the regime and trolls employed and guided by it, directly or indirectly would buy into the argument that the BJP leadership's deafening silence was statesmanlike. There was not a word against gau rakshak-related vigilantism in his Mann ki Baat radio speech broadcast on 25 June.
Only an imbecile, blind supporter and pet trolls, will buy that a coincidental condemnation of gau rakshak-related vigilantism by the prime minister was entirely adequate, after outrage in media, social media, and public forums not dominated by the BJP and its cohorts began to increase this year, and peaked in June with gau-rakshak butchery as well as the #NotInMyName campaign that translated from Facebook to in-your-face in several cities across India on 28 June.
Modi finally announced after returning from a trip to Europe and United States portrayed by his party as a triumph:
"(The) Constitution teaches us its (cow protection's) importance. But do we get the right to kill a human (to save cow)? Is this how we worship cow? Is this cow protection?"
The prime minister's official handle @pmoindia tweeted early on 29 June:
Killing people in the name of Gau Bhakti is not acceptable. This is not something Mahatma Gandhi would approve: PM @narendramodi

— PMO India (@PMOIndia) June 29, 2017
To be fair to Modi, he has made statements earlier against gau-rakshak violence. He did so twice in the space of two days in August 2016 but ran into charges of political opportunism with crucial assembly elections to Uttar Pradesh looming.
Charges of opportunism are not surprising, even though BJP and its core supporters may find it galling, because of the lengthy silences of its leadership, and the kind of wishing away of accusations and all ill news by either cavalierly brushing it away, or, as Shah did in Goa, by trying brazenly to pass on the blame to the Congress and state governments not run by the BJP by stating law and order was a state subject.
Then what of the states ruled by the BJP, as even BJP supporters like the columnist Tavleen Singh have pointed to.
She is not the only one among the band of salon-Sanghis, as it were, who greatly supported Modi and now find his government and him lacking in a way that upsets them, and who are beginning to transform into bleeding heart illiberals.
The band includes non-resident Indians and people of Indian origin, several of them acquaintances and some friends in influential places in global banking and finance, for instances, some of them influential commentators of the right-wing — not just Hindu right-wing, but right-wing, period — who drummed up support for Modi in the run up to elections. I have seen several such cautionary notes in quite vast private newsgroups that I have been privy to.
It doesn't also help the BJP and Sangh Parivar's universal case that besides inconsistencies and perceived insincerity in response, there is also the entirely consistent rhetoric-rousing, hate-mongering and plain idiocy that the BJP and the so-called extreme right-wing fringe have practiced, without question when taken all together creating an atmosphere of disquiet and destructiveness.
What of the 'Sadhvi' Kamal, who equated cow vigilantes to the left-leaning freedom fighter Bhagat Singh? Or the controversial BJP MLA Vikram Saini from Uttar Pradesh, a state run by a 'Yogi' who has an unlovely record of religious hate-mongering, who threatens to break limbs?
What of idiocy that perpetuates blind belief? What of the Rajasthan's education minister Vasudev Devnani who announced that the cow (presumably India's holy cow) is the only animal that inhales as well as exhales oxygen?
Or the recently retired judge of Rajasthan's High Court, MC Sharma who passionately argued that the cow be made India's national animal, (presumably displacing the tiger) because it was a pious animal, in the same manner as the India's national bird, the peacock is 'pious' — indeed, it's a 'brahmachari' —  refraining from sex, its tears adequate to impregnate a peahen? Or the religious leader Acharya Dharmendra who helpfully debunked the theory, only to dig a deeper logical and ideological hole for his kind?
The sell-by date for circular arguments employed in matters of structured political evil and structured death — the ready companions to circular arguments in matters of corruption, masking undelivered elections promises, obfuscating data, and maintaining dangerous silences until public pressure and debate forces a statement — has long passed.
In New Delhi, both the Congress and the BJP have paid the price for ignoring warnings. The Congress more than once, most recently in 2014. The BJP once, in 2004. It isn't too far to 2019, nearer still if there is a call for snap elections.
In any case, it will be interesting to read and hear what the BJP's mildly disillusioned drummer boys and drummer girls say this time around. They still maintain that despite all the wrongs, people like them still support the BJP that is Modi simply because there is no alternative.
There is no circular argument to that assertion. But that doesn't mean it lacks notes of concern and despair.
The author is an award-winning writer of several books, a columnist, and consultant to think-tanks and media. He tweets @chakraview
Find latest and upcoming tech gadgets online on Tech2 Gadgets. Get technology news, gadgets reviews & ratings. Popular gadgets including laptop, tablet and mobile specifications, features, prices, comparison.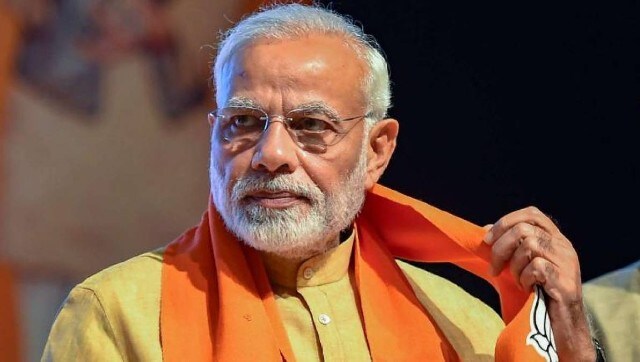 India
Modi also said that "Work from Anywhere" is a new normal in the post-COVID world and suggested the creation of a virtual G20 secretariat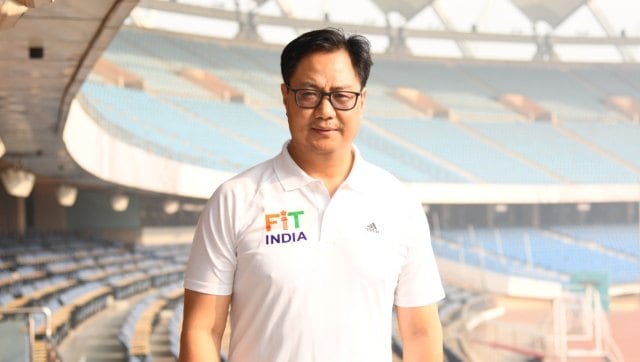 Sports
Rijiju praised the ITBP for taking a lead role in this campaign and urged more central police and defence forces to conduct and participate in such events.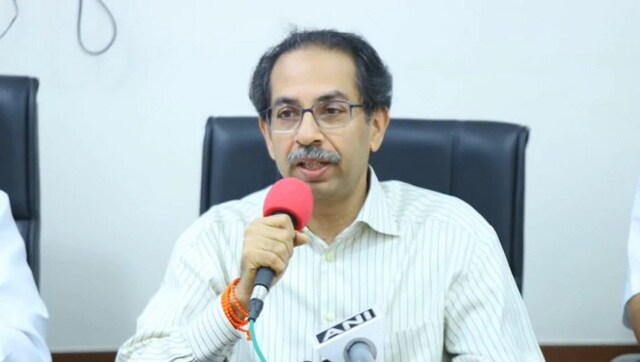 India
The CM made the remarks during Narendra Modi's video conference with chief ministers of the eight states with the highest number of COVID-19 cases