Indian Army attacks Pakistani bunkers along LoC in Kashmir's Nowshera sector, says Pak Army helping militants
The Indian Army released a video on Tuesday where it destroyed forward bunkers and posts of the Pakistan Army along the Line of Control in Kashmir's Nowshera sector while alleging it of helping militants cross to the Indian side
Two days after the Indian Army killed four militants in an encounter operation along the LoC in Kashmir's Naugam sector, it confirmed taking punitive actions along the Line of Control in Kashmir's Nowshera sector to dissuade militants from crossing over to the Indian side.
Major-General Ashok Narula gave details about counter-infiltration operations that the army is engaged in at a press conference in New Delhi. The army also released a video of the operation which shows it decimating Pakistani bunkers and forward posts.
#WATCH Pakistani posts destroyed by Indian Army in Nowshera (Jammu and Kashmir) pic.twitter.com/whrWb0wMfg

— ANI (@ANI_news) May 23, 2017
Although Narula didn't give an exact date for the counter-infiltration operation, he said that it was conducted recently in the Nowshera sector along the LoC.
"We take punitive actions around LoC so that infiltration attempts are reduced," he said, adding, "With the melting of ice and opening of passes, there's a risk of an increase in infiltration attempts. We want peace in Kashmir, and it's important that we improve counter-terrorist operation."
Pakistan Army has been providing support to armed infiltrators: Maj General Ashok Narula pic.twitter.com/2czYqT3EIX

— ANI (@ANI_news) May 23, 2017
Narula said the 21 May encounter in Kashmir's Naugam sector during which four militants were killed shows the danger. "It's important that we make the counter-terror operations successful," he added.
He also said that Pakistan is helping militants infiltrate into the Indian side by engaging in fires from its bunkers and posts along the LoC. "Pakistan forward posts and bunkers help the terrorist with cover fires to help crossover the Indian side," he said while urging Pakistan to not engage in such actions.
"These actions from Pakistan also affect the villages during these actions," he added.
Referring to growing tension in the Valley with youth taking an anti-Indian Army stand, Narula stressed that infiltration could help bring the Kashmiri youth on the right track. "It is essential to bring down the number of terrorists in Kashmir so that the youth of Kashmir are not adversely affected by terrorists from abroad."
Find latest and upcoming tech gadgets online on Tech2 Gadgets. Get technology news, gadgets reviews & ratings. Popular gadgets including laptop, tablet and mobile specifications, features, prices, comparison.
Entertainment
Rana Daggubati's slick, campy Discovery Plus show reminds you how tough it is to guard our borders
India
Talking to reporters about preparations for the next Parliament session, beginning 28 January, Om Birla said the Parliament canteens will now be run by ITDC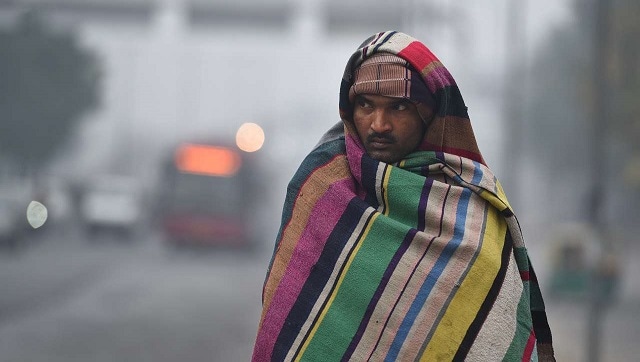 India
The weather stations at Lodhi Road and Ridge recorded a minimum of 2.4 and 3.6 degrees Celsius, respectively