India wants ban on 117 gaming, dating, loan apps from Google Play for thieving data for China, Nigeria
The Ministry of Home Affairs shared the list of these 117 apps with Ministry of Electronics and Information Technology and state law enforcement agencies and has asked them to block these on priority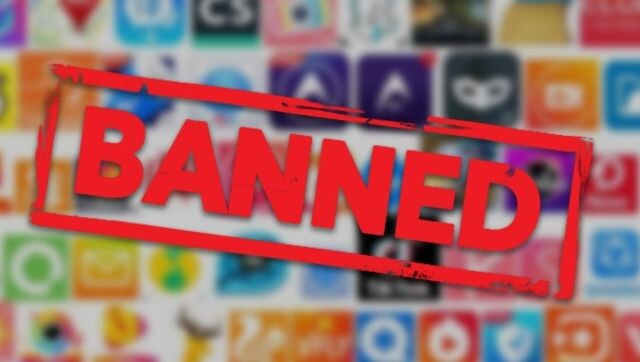 New Delhi: As many as 117 apps related to dating, gaming, loan apps have been sending personal data of customers in India to foreign destinations including China, Nigeria, Philippines. The India's Ministry of Home Affairs (MHA) has stepped in to get these apps active on Google Play "immediately blocked".
The MHA has shared the list of these 117 apps with Ministry of Electronics and Information Technology (MeITY) and state law enforcement agencies and has asked them to block these on priority.
"In the last 2-3 months, we detected 117 new apps active on Google Play. The backend investigations revealed that they are communicating data to a foreign destination," a report by Economic Times quoted an official saying on condition of anonymity.
"It was further revealed that entities claiming to provide online loans were not in the business of lending," the official added.
There were many apps which were confined to a particular state, the official said, adding that agencies in those regions were alerted to take up with Google and investigate the matter.
Action is initiated by MeITY for these apps which have presence at several locations.
Chinese loan apps create havoc
The report mentioned officials saying that there are many loan application, largely run by Chinese companies in India, which are charging a whopping 17 to 20 per cent interest on small amounts instant loans.
These Chinese loan apps have led to suicides due to harassment, blackmail as well as harsh practices for the loan amount recovery. There have been incidents where these Chinese firms issued fake invoices to the companies involved in running illegal Chinese loan apps, helping them to launder money overseas.
A host of scams have been reported where innocents and poor were lured and offered instant loans without adhering to KYC (know your customer/client) norms but later tortured, harassed, threatened and blackmailed. State police and Enforcement Directorate (ED) have unearthed several such cases.
"The intelligence agencies have also flagged misuse of data and raised questions on data sovereignty since servers of these companies are in China," the reported mentioned officials saying.
To avail loan on mobile apps, borrowers have to mandatorily give access to contacts, location, phone storage. These fraud companies the misuse them to blackmail people using morphed images and other abusive practices by recovery agents located in India as well as overseas violating Reserve Bank of India's (RBl) Fair Practices Code.
Last month, on directions of MHA, MeITY initiated the process of banning 232 Chinese linked apps out of which 138 were betting apps while 94 were involved in lending small amounts.
Read all the Latest News, Trending News, Cricket News, Bollywood News,
India News and Entertainment News here. Follow us on Facebook, Twitter and Instagram.
also read
World
On the verge of burnout, 40-year-old Nianan in China gave up her job and became a 'full-time daughter' to her parents. She earns 4,000 yuan (Rs 46,700 or $565) a month and the work involves spending time with the mum and dad, driving them to different destinations and planning a monthly holiday
World
"The US intel community assesses that China almost certainly is capable of launching cyberattacks that could disrupt critical infrastructure services within the US, including against oil and gas pipelines and rail systems," said State Dept spokesperson Matthew Miller
Photos
The traditional Drunken Dragon Festival kicked off in China's Macao on Tuesday after a three-year hiatus. The unique dance involves performers lurching around the streets, sprinkling beer and rice wine from their mouths