India tells Pakistan to stop acting as 'epicentre' of terrorism, raking up Kashmir issue
Pakistan's 'blatant' abuse of human rights in Balochistan and Pakistan-occupied Kashmir, including the persecution of minorities, is creating a 'cauldron of tumult' in the entire region, India told the United Nations Human Rights Council (UNHRC) on Thursday
Pakistan's "blatant" abuse of human rights in Balochistan and Pakistan-occupied Kashmir, including the persecution of minorities, is creating a "cauldron of tumult" in the entire region, India told the United Nations Human Rights Council (UNHRC) on Thursday.
"Active support since 1989 to separatist groups in Kashmir and terrorist elements from different parts of the world including from territory under Pakistan's control has become a central element of Pakistan's state policy," India said exercising its Right of Reply in a general debate that examined country situations that require the Council's attention.
"Pakistan's continued mistreatment of large parts of its own population has created a cauldron of tumult that has begun to jeopardise the safety and security of its neighbouring countries," Alok Jha, counsellor (political) at the Indian mission to the UN said.
Asking Pakistan to stop acting as the "epicentre of international terrorism", India asked Pakistan to "vacate illegal and forcible occupation of approximately 78,000 square kilometres of Indian territory in Jammu and Kashmir (J&K)".
Pakistan, in a statement made earlier in the afternoon, had said that "the situation of gross and systematic violation of human rights in India-occupied Kashmir requires the Council's urgent attention".
The Indian government has "broken its own record of brutality" and the situation in Kashmir is "crimes against humanity", the Pakistani delegate said. Pakistan also claimed that people are losing faith in the Indian democracy calling the elections in Jammu and Kashmir a "sham" and that the voter turnout was the lowest in 30 years.
"Pakistan continues to test the patience of this Council with its false narrative over the Indian state of Jammu and Kashmir," India said, adding that its neighbour rakes up the issue of Kashmir at the UNHRC for "purely propagandist purposes".
People in Balochistan, among other provinces, are waging a "bitter and brave struggle" for decades — various international organisations have documented how enforced disappearances "continue with impunity", particularly in Balochistan, Khyber Pakhtunkhwa and Sindh.
"Religious and sectarian minorities such as Hindus, Christians, Sunnis, Ahmadiyas, Ismailis and others continue to face discrimination, persecution and targeted attacks in Pakistan," India said, adding that religious places of minorities are "destroyed and vandalised".
"Blasphemy laws remain in force and are disproportionately used against religious minorities," Jha added.
"Given this state of affairs, Pakistan will be well-advised to focus its energies on setting its own house in order and acting against the perpetrators of terrorist attacks on its neighbours instead of ritually raking up alleged human rights violations elsewhere," India said.
This is the third time that India and Pakistan have clashed over Kashmir in the 35th session of the UNHRC.
Find latest and upcoming tech gadgets online on Tech2 Gadgets. Get technology news, gadgets reviews & ratings. Popular gadgets including laptop, tablet and mobile specifications, features, prices, comparison.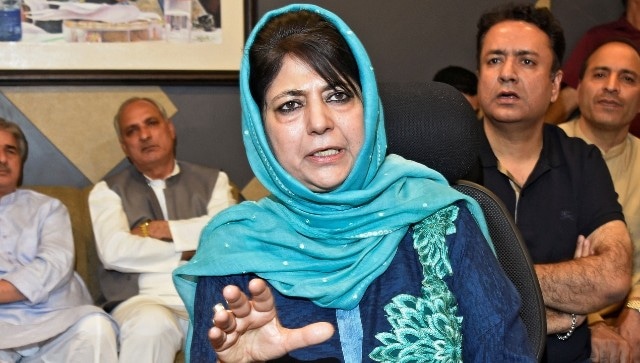 India
Mufti had announced that she will hold a press conference after claiming she was not allowed to visit the Pulwama residence of PDP leader Waheed Parra who was arrested by the NIA earlier this week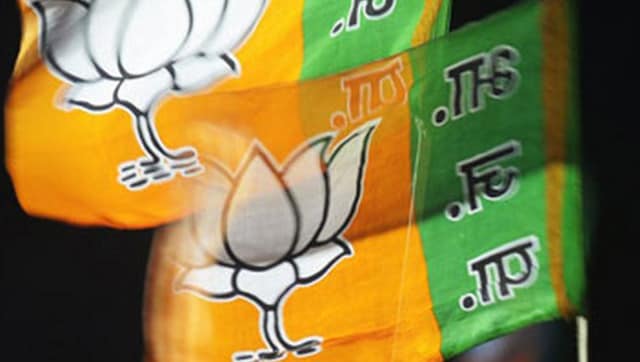 Politics
A BJP leader said the members' decision to contest against official candidates on tickets from other parties or as Independents amounts to 'indiscipline that creates unrest in party cadre'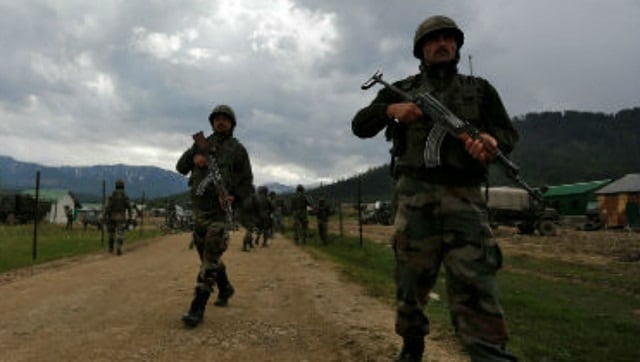 India
Indian Army spokesman Lt Col Devender Anand said two soldiers were killed in the southern Rajouri district on Friday while an officer was killed in neighbouring Poonch district late Thursday