India-Pakistan meeting cancelled: New Delhi takes right step but should get rid of its naivete on Imran Khan
The flip-flop with Pakistan does little to establish India's credibility as an emerging power and damages its reputation.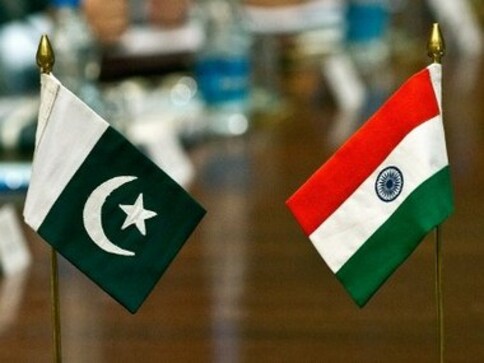 The disappearance of Malaysia Airlines flight MH370, that went missing in its journey from Kuala Lumpur to Beijing in March 2014 with 239 people on board, must be the most profound mystery of our times. Next in rank is India's Pakistan policy. Wait, do we even have a policy?
The answer is 'yes', if we consider dithering as a policy. The answer is 'yes', if we take ad-hocism as a strategic masterstroke. But if policy stands for a course of action based on clearly defined principles and consistency in execution, the NDA government has no discernible Pakistan policy.
Or maybe it has, but 'headless chicken policy' has never been effective in managing international affairs, even less so when applied to mitigate a toxic relationship such as the one we share with Pakistan. Little wonder that more than seven decades later, we are still trapped in a time warp, going back and forth over the same failed track.
The latest round of dithering came after India deviated from its 'no-talks-till-terror-ends' strategy and acceded to Pakistan prime minister Imran Khan's request of allowing foreign ministers of both nations to meet on the sidelines of UNGA summit next week in New York. Just about 24 hours later, India reversed its decision again. New Delhi announced that it was upset at the killings of Indian security personnel by Pakistan-based entities and Pakistan's release of a series of 20 postage stamps glorifying terrorist Burhan Wani.
In a press conference on Friday, ministry of external affairs spokesperson Raveesh Kumar said India's acceptance of Khan's request was in "response to the spirit reflected in the letters from the new prime minister and foreign minister of Pakistan." He added that "since yesterday's announcement of the meeting of foreign ministers of India and Pakistan, two deeply disturbing developments took place. In view of the changed situation, there will be no meeting between the foreign ministers of India and Pakistan in New York."
#WATCH: MEA spokesperson Raveesh Kumar says, "It's obvious that behind Pakistan's proposal for talks to make a fresh beginning, evil agenda of Pakistan stands exposed & true face of new Prime Minister of Pakistan has been revealed to world in his first few months in the office" pic.twitter.com/e25STpUlTh

— ANI (@ANI) September 21, 2018
India's naivete is touching. The flip-flop does little to establish India's credibility as an emerging power, damages its reputation and weakens its hands in negotiation. That is not to say that New Delhi should have gone ahead with the meeting even as its soldiers were being killed and mutilated by Pakistan army and its terror proxies. India shouldn't have accepted the request for meeting in the first place and let itself be manipulated by Khan who serves as the cat's paw for Pakistan's 'milestablishment'.
A few points about India's 'Pakistan policy' or whatever goes in the name of it, is in order. The 'comprehensive bilateral dialogue' process has been in limbo since January 2016 when Pakistani terrorists launched a daring attack on Pathankot air base. Since then, a spate of attacks in Uri, Pampore, Gurdaspur, Nagrota, Baramulla, Sukma, on Amarnath pilgrims in Anantnag have taken place. This is by no means an exhaustive list. The genesis of these attacks lies in Pakistan military's assessment that normalisation of ties with India may diminish its exclusive role in Pakistan's security policy and reduce its scope for rent-seeking by emasculating the civilian administration.
In other words, so long as the military determines Pakistan's foreign and security policy, relation with India will remain a victim to Rawalpindi's ultimate aim of snatching Kashmir away from India. And terrorism remains integral to that strategy.
In light of Pakistan's determination to continue the asymmetric war against India by using terror as a weapon, India had ostensibly taken a stand that "talks and terror can't go together". India held that Pakistan has removed the possibility for diplomatic engagement by stitching terror attacks in response to its peace overtures. "The environment, which must exist for talks, was successfully prevented," said then defence minister Arun Jaitley in 2017.
In May this year, speaking to reporters on the completion of NDA government's four-year stint, External Affairs Minister Sushma Swaraj had said: "We are ready for talks. We have never said that we are not ready for talks. But there's a caveat. Terror and talks don't go together… This caveat has never been altered. If the border is volatile, then talks are difficult. Terror and talks don't go together but talks on terror should go on."
In so much as this decision reflected a policy, let us understand what India hoped to achieve. Every policy must include an objective. It cannot remain an open-ended process without outcomes. So, the decision 'not to talk' was meant to cause discomfiture to Pakistan and force it to change its behaviour.
If that is so, in what way? India's policy (if withholding talks qualifies as one) rests on an assumption that it is in Pakistan's interests to normalise economic relations. Since India is a bigger country and at a more advanced stage of growth, hitching itself to India's economic engine and accessing its market would be advantageous for Pakistan. Not being allowed to do so may impact its economy. Therefore, it is in India's interest to suspend the talks and engineer Pakistan's international isolation. This logic drives India's decision to make talks conditional on cessation of terror.
Conversely, this is exactly what Pakistan does not want. It wants to untangle the dialogue process from terror. Doing so frees up its economic engagement with India and ensures its freedom to continue with the policy of exporting jihadi terror to Indian shores.
Under Qamar Javed Bajwa — Pakistan's de facto supreme leader (a position held by all army chiefs) — the military has moved away from open takeover of power to covert control of all state institutions beneath the veneer of democracy. Army puppet Khan's ascension to power in Islamabad has removed the tension prevalent under his predecessor Nawaz Sharif and made Pakistan's moth-eaten civilian administration more aligned to the real power centre in Rawalpindi.
This has led to the mainstreaming of so-called 'Bajwa Doctrine', that seeks "to make peace with India while keeping differences on core issues. The doctrine is ready for peaceful negotiations but without compromising on the Kashmir issue."
In other words, Pakistan will not budge from its subversive activities to destabilise Kashmir but even as it does so, will sing paeans for peace to show that it is not a "hateful neighbour trying to destabilise others" but a "proud peace-loving country which wants peaceful coexistence with the world."
This is nothing new — only old subterfuge dressed in a new 'doctrine'.
It is also not surprising that Khan has harped on the same theme since being selected to the prime minister's chair and has articulated this doctrine in his letter to Narendra Modi. He has sought formal resumption of "peace dialogue" and hoped for a meeting between Indian external affairs minister Sushma Swaraj and Pakistan's foreign minister Shah Mehmood Qureshi on the sidelines of UNGA in New York next week.
"Pakistan and India have an undeniably challenging relationship. We, however, owe it to our peoples, especially the future generations, to peacefully resolve all outstanding issues, including the Jammu and Kashmir dispute, to bridge differences and achieve a mutually beneficial outcome," wrote Khan.
Even as Khan initiated an "outreach" and put the onus on India to restart the dialogue process, simultaneous reports emerged that Pakistan soldiers (possibly its Border Action Team) have killed a BSF jawan and mutilated his body in contravention of all international norms.
The body of head constable Narender Singh, who went missing, was recovered through a risky search operation by BSF jawans inside Pakistan-controlled territory across the International Border in demarcated territory. In an act of outrage, his throat was slit and an "attempt was made to gouge his eyes out," an officer was quoted as saying in a Hindustan Times report.
India called it "a barbaric incident which not only defies logic, not only defies civilised behaviour, but also is against all international norms." . Union Home Minister Rajnath Singh asked BSF top brass to take "strongest action against Pakistan troops".
This is, of course, not an isolated instance. The barbarism of Pakistani forces has been evident on several occasions. Two Indian soldiers were beheaded in the Krishna Ghati sector in May last year, and similar incidents have occurred many times in the past.
Acts such as these create adverse public opinion and squeeze further the space for talks. The annual US 'Country Report on Terrorism' has found that Pakistan-sponsored terrorists are continuing unabated their attacks on Indian soil. "Parts of India seriously impacted by terrorism in 2017 included Jammu and Kashmir, the northeast Indian states, and parts of central India in which Maoists remain active", finds the report, according to Press Trust of India.
On Friday, the bodies of three policemen were recovered from an orchard in Wangam area, more than a kilometre from the village in Shopian district in south Kashmir from where they were abducted on 30 August. A Twitter handle purportedly belonging to the Hizbul Mujahideen group has claimed responsibility for the abduction and killing, according to a PTI report.
The Pakistan-sponsored terrorist outfit has also released a video threatening security forces and government employees in the state with dire consequences if they 'don't quit their government jobs within four days.' There were initial reports that some policemen have quit but these reports have later been refuted.
The killings are aimed at primarily instilling fear among the security forces and discourage Valley residents from taking up government jobs. Such tactics from Pakistan-sponsored terror outfits further Rawalpindi's cause by feeding fuel to the fire of secessionism and triggering outrage among Indians, that is in turn used to justify the subversive agenda.
Imran Khan's strategy is clear. While Pakistan's military and deep state will continue to fuel secessionism in India, the civilian administration will issue politically correct sound bites and call for "peace and dialogue". If India resists, Khan will pose as a victim and seek to occupy the high moral ground. Talks will be disentangled from the context of terror.
As strategic affairs analyst Brahma Chellaney writes in Hindustan Times, "With Pakistan's international isolation deepening and its economy in dire straits, the military there is tactically seeking "peace" talks with India while still employing terrorists in a proxy war. Through such talks, it also hopes to legitimise the government it helped install through a manipulated election."
To tackle this Pakistani strategy, the last thing India needed was to allow formal resumption of contacts and allow interaction between the two countries at the foreign minister's level. This is precisely what the NDA government did before it reversed its decision. Though New Delhi pointed out that the meeting is an "engagement", not resumption of "comprehensive dialogue process", such hair-splitting is spurious when it comes to India-Pakistan ties.
Moreover, the timing of the announcement was unfortunate. The government came across as insensitive in scheduling the meeting at a time when Pakistani forces and its pet jihadi terrorists are killing members of Indian police force, abducting their relatives and warning Kashmiris against taking up government jobs.
India's action gave Pakistan even less reason to do so and in a perverse way encouraged Pakistan to carry on with its proxy war. The cancellation of meeting was in the end a foregone conclusion. India had very little option. India should get rid of its naivete on Imran Khan, stop taking his words at face value and act on an assumption that Khan wants a reset in ties. It is not in Khan's mandate or power to do so.
also read
World
Protests flared across Pakistan after Khan's arrest on May 9, and while he was subsequently released on bail on numerous charges, including graft, his confrontation with the country's powerful generals has escalated.
World
During the May 9 protests, the unruly supporters and workers of PTI reportedly stormed and torched state installations across the country. The violent protests, which went on for nearly three days, claimed the lives of at least eight people and injured dozens of others
Politics
The Pakistani rupee is expected to fall by another 20%, according to some economists, who are raising alarms about a catastrophic plunge. Bond managers are facing the possibility of a sovereign default as a result of the heightened tensions following Imran Khan's detention last week