India gets its heat index: IMD launches new map that tells you how hot it really is
A heat index – a measure of how hot it really feels to humans– is calculated based on actual temperatures and relative humidity levels.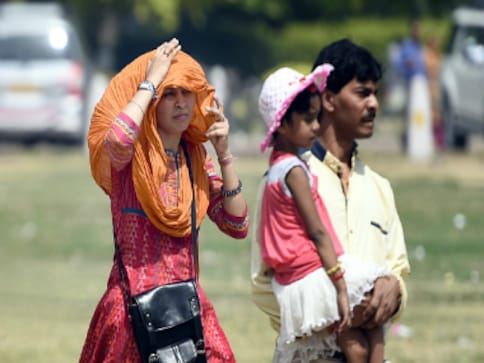 The India Meteorological Department (IMD) has come up with an interactive map that charts how uncomfortably hot it is in all the Indian cities. The interactive map shows blurbs of colours, varying from blue to orange, which indicate the stress placed on human beings by the climatic conditions of the time.
The map updates every three hours to indicate the latest heat advisory across all weather stations, which includes all major Indian cities.
A heat index – a measure of how hot humans really feel – is calculated based on actual temperatures and relative humidity levels.
The idea behind coming up with this new indicator was that the temperature alone at a given time, does not indicate how hot human beings feel. People will feel more distressed under heat with a higher humidity index but a relatively lower temperature, as opposed to high levels of mercury but a lower humidity quotient.
Besides, given the fact that 2016 has been the hottest year recorded in the past century (as per World Meteorological Organisation data), a mechanism to map heat patterns was much needed.
A report in The Indian Express, quotes a study undertaken to study heat patterns across India as stating, "13 out of the 15 warmest years were during the last 15 years between 2002 and 2016. The year 2016 was +0.91 degrees more than normal, followed by 2015 (+0.72), 2010 (+0.81) and 2009 recorded (+0.84)."
Another report in Live Mint quotes an IMD report as stating that more than 700 people died across the country last year due to heat waves, which was the largest chunk in the total 1,600 deaths due to extreme weather conditions.  
Therefore, the Met department collected a huge amount of data across all Indian cities and came up with this heat advisory that is primarily aimed at helping state governments and local bodies take precautionary measures in advance.
The project is still at a pilot stage, with the idea first announced by the Union Ministry of Earth Sciences and the IMD last year, but the project could materialise only this year due to technical delays and the huge amount of data processing that was required.
The advisory not only puts out accurate and latest information on the heat condition but it also issues guidelines on health hazards if the heat index crosses a specific level.
Arts & Culture
In the days following the 15 April 2019, blaze that engulfed Paris' Gothic gem, French President Emmanuel Macron set a five-year restoration deadline for 2024, when Paris is to host the Summer Olympics. But French officials quickly backpedaled Macron's statement, conceding that it was unrealistic to complete the enormous project by that time.
Sports
The first Games ever held in Asia were a chance to trumpet the rebuilding of post-war Tokyo and the country's emergence as a high-tech giant with the infrastructure to match.
science
The first flight will see it climbing to a height of three meters, hover there for 30 seconds and then descend.