In Maharashtra, while farm distress forces farmers to kill themselves, their widows lead forsaken lives
It is not only the widows who suffer, but even their children also go through various hardships.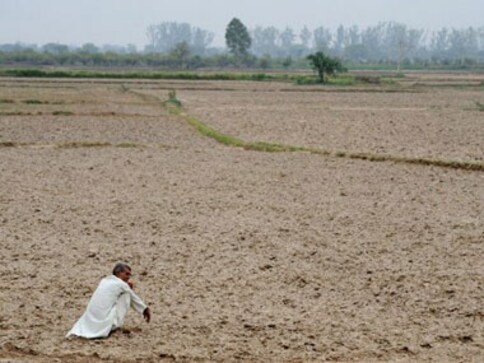 For Asha Doiphode, a 35-year-old widow and a resident of Sarola village, Osmanabad district in Maharashtra's Marathwada region life has become a cauldron of challenge. Abandoned by her in-laws at a time when she is facing an acute financial distress, Asha, a farm labour is burdened with the repayment of a Rs 6 lakh loan which her husband took from a bank and a private lender but failed to repay ultimately leading to his suicide.
Asha's father-in-law is not ready to transfer two acres of land to her. Her in-laws don't want her to stay in their house after their son's death. They blame her for his suicide and often harass her forcing her to live separately nearby.
She also did not get the Rs 1 lakh compensation from the government that the widows of farmers who commit suicide are entitled to. Asha has no clue if the bank adjusted the amount against the existing loan. The monthly pension of Rs 600 she gets is irregular compunding her woes.
However, Asha is not alone in this struggle as many others share the same plight.
From 1995 till 2015, 65,000 farmers have committed suicide due to farm distress in Maharashtra. As 90 percent of them are men, the untimely death is often followed by an uncertain future for their families. What is worse is not only mere survival becomes a daunting task for the affected families, the widows are routinely neglected by their in-laws and deprived of the land holdings and houses they are legally entitled to. They also become vulnerable to sexual abuse. Since 2005, the state government has issued 24 government resolutions for the benefit of farmers but it means little for these bunch of hapless women.
Mahila Kisan Adhikar Manch (MAKAAM), a network working for women farmers, in September and October conducted a survey of widows of farmers who have committed suicide between 2012 and 2018. The respondents are from all castes and religion and from 11 districts of Marathwada and Vidarbha and were surveyed by 19 organisations associated with MAKAAM.
According to the study, only 34 percent women got the government pension of Rs 600 approved and the remaining women could not get it as they were either unaware or their applications got rejected.
"They give pension once in two-three months and officials often take Rs 100 as a bribe," said Asha.
The survey also found that 29 percent women did not get land and 43 percent did not get a house.
Rani More, a 33-year-old widow from Osmanabad, said, "My in-laws are not ready to transfer land in my name after my husband committed suicide three years ago. They take all government grants and subsidies meant for lands in the drought-affected area. At least, they allowed me to cultivate crop so that I can take care of my two kids."
Only 52 percent of these widowed women possess independent ration cards although the rules permit them to own independent ration cards without any kind of documentation. However, officials often throw the norms to the bin and deny ration cards to these women citing lack of documents.
It is not only the widows who suffer, but even their children also go through various hardships.
The survey found that out of 355 children from class I to XII, only 12 percent got a fee concession and 24 percent received material help like uniform and books.
Sangita Kokare, another widow said, she had to marry off her four daughters once they entered teenage as she could not afford their education.
Though government hospitals and clinics provide free healthcare to members of suicide affected families the reality on the ground is quite opposite. Since October 2016, 69 families had done surgeries and a whopping 49 percent of then were not aware of the scheme. Among those who knew 19 percent could not get the benefits and 22 percent had to pay bribes to officials to avail them.
According to the report, since 2015 despite the Prerna Scheme for Mental Health, 61 percent of the 137 families who have issues of mental health did not avail free treatment under the scheme. While 28 percent of them went to government hospitals, a majority of them still had to shell out money on medicines and treatment from private doctors.
Savita Shelar from Kalamb Taluka in Osmanabad said, "Since my husband died my parents-in-law harass me saying my husband died because of me and keep abusing me all the time. If I talk to neighbours they ask me not to talk to them. My maternal side is equally poor and cannot support me. They have cut my electricity connection and if I take a sub-connection from my neighbour, they threaten me with a police complaint."
To respect the farmers who were forced to end their lives due to farm distress, MAKAAM also held a condolence meeting at Azad Maidan in Mumbai on 21 November.
"The ex gratia amount of Rs 1 lakh should be increased to Rs 5 lakh. Pension should be doubled and should be given on time. Children from suicide affected families should get a free education. These women should gean t independent ration card. The ]gGovernment hospitals and clinics should provide them with free health care. A special campaign should be carried out," said Seema Kulkarni of MAKAAM.
"They should get employment under the employment guarantee scheme and benefits of schemes for sustainable farming like irrigation should be given to them. A special campaign should be taken to conduct the hearing of violence and sexual violence against them and a mechanism like grievance committees and vigilante committees should be in place. And a dedicated helpline for women should be started," said Seema.
Explainers
Codeine is an opioid medication that doctors may use to treat pain. It is used in cough syrups and has mild pain-relieving properties, but it is a powerful drug that one can get addicted to
Explainers
Serbia, which has refused to recognise Kosovo, cherishes the region as the heart of its statehood and religion. Kosovo's majority ethnic Albanians, who are mostly Muslims, view Kosovo as their country and accuse Serbia of occupation and repression
Explainers
Prosecutors have accused Shakira of defrauding the Spanish tax office out of 14.5 million euros on income earned between 2012 and 2014. However, the superstar has stated that she is 'absolutely certain of her innocence' and rejected a plea deal