Imran Khan writes to Narendra Modi: Pakistan laughing at India's pussyfooting as NDA repeats UPA's mistakes
Pakistan would be quite amused at the anniversary celebrations of 'Surgical Strikes Day'
Imran Khan's letter to Prime Minister Narendra Modi is hot news. Excerpts of the letter include: "Pakistan remains ready to discuss terrorism... I wish to propose a meeting between Foreign Minister Makhdoom Shah Mahmood Qureshi and the External Affairs Minister Sushma Swaraj before the informal meeting of the SAARC Foreign Ministers at the sidelines of the upcoming United Nations General Assembly in New York. They can explore the way forward, especially the holding of the SAARC Council of Ministers followed by the SAARC Summit in Islamabad. The summit will offer an opportunity for you to visit Pakistan and for us to restart the stalled dialogue process."
Three events preceded Imran's letter: First, BSF Head Constable Narendra Kumar was abducted and tortured before his throat was slit by Pakistani Rangers in Ramgarh Sector of Jammu along the International Border (IB).
His body—with three bullet wounds and slit throat—was retrieved from a spot ahead of the India-Pakistan fence after the Pakistani side did not respond to calls for six hours to maintain the sanctity of the IB and ensure that the BSF search parties were not fired upon. Second, Pakistan issued 20 commemorative postage stamps portraying slain terrorists and some others as victims of atrocities by Indian troops in Kashmir. And third: To India's insistence that "terror must stop before talk", Pakistani Army chief Qamar Javed Bajwa said a few months ago: "Ultimately they (India) will have to talk to us."
The message from Pakistan is explicit: We will continue using terror against you and you pussyfooters will continue to talk to us whenever the amnesia strikes you. So, the Indian government has agreed for Sushma and Qureshi to meet on the sidelines of the UNGA meet. So much for the consideration towards Kumar's family. A nation that cannot respect its soldiers needs a kick anyway, something Pakistan is continuously doing and laughing all the way home.
Whatever happened to the "terror must stop before talk" jingoism? Sure, talking is good but have the National Security Advisors not been talking? The MEA statement—that the foreign ministers are only meeting and it is not a dialogue—is a weak exercise in semantics. Surely, it is not going to be a kiss-and-tell meet using sign language.
If the government had any spunk, it would have told Imran, "In view of the recent abduction, torture and killing of our BSF jawan by Pakistani troops and your government issuing commemorative stamps for Pakistan-supported terrorists killed in Jammu and Kashmir, the time is not yet ripe for the foreign ministers to meet. The NSAs of the two countries have been talking. Our policy stands: Terror must end before talks".
That would have constituted the message of a strong nation. Factually, Modi and his government are behaving exactly like Manmohan Singh and the UPA. Recall in March 2013, immediately after the beheading of our soldier by the Pakistani Border Action Team in Jammu and Kashmir, then external affairs minister Salman Khurshid broke protocol and ran off to host a lunch for Pakistani prime minister Raja Pervaiz Ashraf in Jaipur, who was on unofficial visit. Yet, Ashraf went home and promptly passed an anti-India resolution in the Pakistan National Assembly. So, BJP and Congress are no different on such issues: Both afflicted by amnesia.
Some are of the view that this meeting of foreign ministers is a diktat from the United States, but that may not be true because the US recently admonished Pakistan for not doing enough to curb terror and said that Pakistan does not favour a stable Afghanistan. But this move by the Modi government may be due to vote bank politics, especially to appease certain political parties in Jammu and Kashmir who keep pressing for dialogue, and who reportedly have underground links with terrorist organisations in Pakistan.
Hopefully, we will not witness the Pakistani Embassy at New Delhi soon hosting a reception with Hurriyat hardliners as invitees and government deputing the external affairs minister or one minister of state to attend: Because anything is possible when the aim is to get votes. That the Ramzan temporary cessation of hostilities would result in a spurt of violence was a foregone conclusion and yet it was put in place.
Another facet of our resolve against Pakistan is the idiotic decision to celebrate the two year anniversary of the 'surgical strikes' inside Pakistan-occupied Kashmir on 29 September, where the actual number of terrorists killed is not known. Modi is reportedly meeting senior military commanders that day. The University Grant Commission secretary issued elaborate instructions to educational institutions for events to be organised: Including multimedia exhibitions and students writing letters pledging support to armed forces. All this is clearly a vote-seeking exercise because the government concurrently continues to advocate surgical strikes on the behalf of the military and file appeals in Supreme Court against disabled soldiers and military widows.
We must remember that the above 'surgical strikes' were in response to the Pakistan-supported Jaish-e-Mohammed terror attack on the army base at Uri. It was a retaliatory action and thus hardly pro-active. Pakistan would be quite amused at the anniversary celebrations, for it knows that if the Indian government has not been able to transport the sub-conventional war into Pakistani territory past four plus years, it is not likely to take the step in future.
The author is a veteran lieutenant-general of the Indian Army
World
It's a farcical exercise that was held by extremist & radical elements in Canada. Matter was taken up with Canadian authorities. We find it deeply objectionable that politically motivated exercises are allowed in a friendly country, said Ministry of External Affairs spokesperson Arindam Bagchi
India
Prime Minister Narendra Modi took to Twitter to highlight the importance of the language, adding that the "simplicity, spontaneity and sensitivity" of Hindi has always captivated people.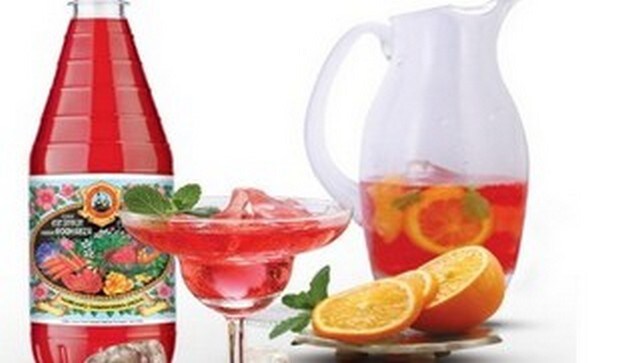 Explainers
An ultra-sweet concoction of herbs and fruits, Rooh Afza means 'refresher of the soul'. The Hamdard National Foundation manufactures Rooh Afza in India, while Hamdard Laboratories (Waqf) has the rights to the drink in Pakistan