'If we hug Rahul Gandhi, our wives may divorce us': BJP MP's bizzare response to Congress chief's hugplomacy
Nishikant Dubey's reaction to Rahul Gandhi's statement comes at a time when the Supreme Court is dropping hints favoring the likelihood of decriminalisating homosexuality in the near future.
A day after Congress president Rahul Gandhi mocked BJP leaders and said the saffron party MPs take "two steps back" because they're scared he might hug them, BJP MP Nishikant Dubey retorted that BJP leaders were afraid of hugging Rahul because their wives might divorce them.
"Yes, we do fear hugging Rahul Gandhi as our wives might divorce us after that. Also, Section 377 hasn't been scrapped yet. If he gets married, we will hug him," Dubey was quoted as saying on Thursday by ANI.
Dubey's reaction—and his disturbing and unwarranted concern for Rahul's marital status—comes at a time when the Supreme Court has hinted at decriminalisating homosexuality in the near future.
The Twitterati were quick to pounce on Dubey's comments:
Not at all funny. Sick!!! Someone should tell these guys.. just bec there is a mic in front of you.. u don't have to talk! #NishikantDubey https://t.co/xmbGJ8BRsx

— Rohit Khilnani (@rohitkhilnani) July 26, 2018
So a man hugging another man is gay, according to BJP MP Nishikant Dubey. What about this then? pic.twitter.com/XtSsBFtT33

— Mahim Pratap Singh (@mayhempsingh) July 26, 2018
Nishikant Dubey only likes hugs from some of India's top corporates! https://t.co/AMe2pWi2cY — Rohini Singh (@rohini_sgh) July 26, 2018
Nishikant Dubey Ji - What sort of Nasha you take? Your Modi Ji has deserted his wife a long time back but for the past 4 years has been hugging any world leader he finds around him. When are you going to recommend section 377 for that seral hugger? https://t.co/Rk1RyfPzHH

— Ashok Swain (@ashoswai) July 26, 2018
Wonder about their wives @nishikant_dubey pic.twitter.com/tmh7u2etYY — Dhiraj Kumar (@AuthorDhiraj) July 26, 2018
Rahul hugged Prime Minister Narendra Modi during the debate on the no-confidence motion last Friday in the Lok Sabha. His move drew severe criticism from the BJP.
On Sunday, BJP's national media in-charge Anil Baluni said in a tweet that the Congress chief might have "forcibly" hugged Modi in the Parliament, but the people will not hug him in the 2019 general election. "You should prepare yourself for bringing a no-confidence motion in 2024," he said.
On 17 July, the Supreme Court reserved its verdict on a clutch of pleas challenging the constitutional validity of Section 377 of Indian Penal Code which criminalises consensual gay sex.
The verdict is likely to be pronounced before 2 October as Chief Justice Dipak Misra, who is heading the five-judge bench hearing the matter, would be retiring as the CJI on that day.
Politics
The prime minister is slated to visit Dehradun on 4 December, to inaugurate and lay the foundation stone of multiple projects, and again on 24 December, according to the PMO
Politics
Be it the Jewar Airport or Purvanchal Expressway, Uttar Pradesh is witnessing a massive transformation in its infrastructure sector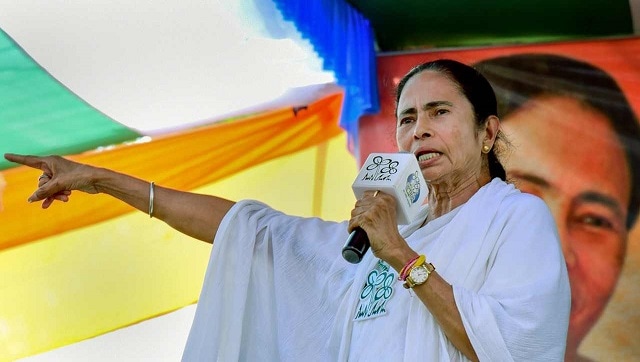 India
The West Bengal chief minister's visit to the capital is taking place days ahead of the winter session of Parliament that is scheduled to begin on 29 November