Yes, you read that right. All you proud Hyderabadis, it is time to celebrate! The world famous 'Hyderabadi Dum Biryani' is now the national dish. However, it has not been decided yet if Andhra Pradesh or Telangana will take ownership of the same.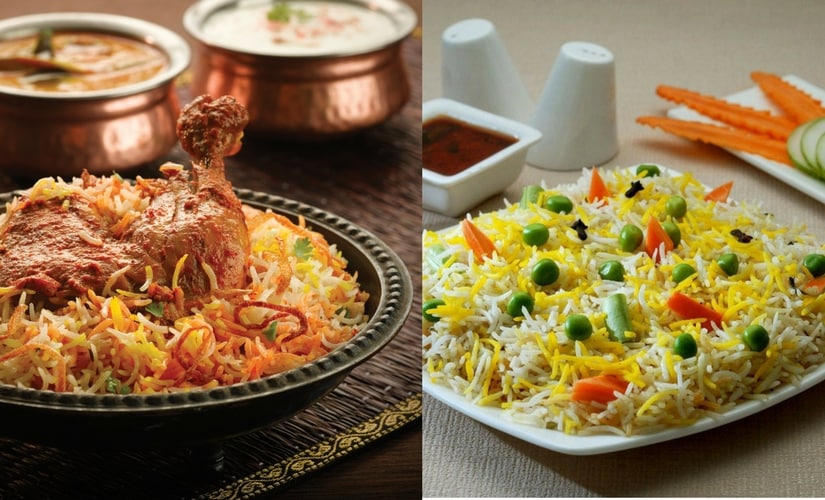 But first let us tell you something. The final decision was definitely not easy. One look at the contenders and you will understand exactly why.
Idli and dosa, dhokla, biryani, aloo paratha and phuchka were the nominees for this prestigious title. But it was biryani that pipped them to the top spot.
There is some good news for vegetarians as well, as the Ministry of Consumer Affairs, Food and Public Distribution has kept it quite open ended. The national dish will be available in various iterations: veg biryani, egg biryani, chicken and mutton. Keeping in mind sanskaari and shakahari values, the government just won the hearts of millions.
Narendra Modi will announce the development in the next Mann Ki Baat. He will elaborate on the history of the biryani, and its significance. All ingredients used will have the 'made in India' mark.
The government will now take ownership of all Paradise restaurant branches to ensure every state has one. There is the special 'Biryani' app soon to be launched on Android and of course a year later, on ios. The Biryani app will deliver the best available one in the market at your doorstep. Rural areas too will have mobile Paradise kitchens.
However, there will be no cash on delivery option, only cashless transactions can be availed on the Biryani app. This is in keeping with the government's digitisation drive.
If you are going to be in Hyderabad this week, you are in for a real treat: all restaurants are offering a complimentary serving of biryani on every meal purchase.
Before you book those tickets or get to downloading the app, do remember:
Happy April Fool's Day!
Updated Date: Apr 02, 2017 12:24 PM