No hunting game: Politicans, poachers prey upon endangered species in Telangana, Andhra Pradesh
Telangana and Andhra Pradesh, with large tracts of forests, are a veritable source for wild meat. Come weekends and loudspeakers blare in scores of villages seeking buyers for wildlife meat.
The Mahadevpur police, on Saturday, arrested three persons, namely Naluvala Satyanarayana, Khaleemullah Khan and Asrar Ahmed Qureshi, for their involvement in killing of two spotted deers in Mahadevpur Forest Range . The trio has been remanded to 15 days' judicial custody by the Additional Judicial Magistrate of First Class of Manthani in Peddapalli the same day.
The police has also named Mohammed Akbar Khan — husband of a local Zilla Parishad Territorial Constituency (ZPTC) leader of the the ruling Telangana Rashtra Samiti's (TRS) party — who is absconding as the fourth accused in the case under Sections 25(1)(a), 27 of Arms Act, 353, 189, 429, 143, 144 506 (ii) read with Section 149 of the Indian Penal Code.
The key accused is Satyanarayana, alias Shooter Satyam, who is a retired employee of Singareni Collieries Company Limited (SCCL) and is known in the area as a professional hunter and an expert marksman. Satyanarayana's son is a Sub-Inspector in Khammam district.
The issue was raised by BJP former state president G Kishan Reddy in the Telangana Assembly alleging the involvement of bigwigs like the son of Deputy Chief Minister Mohammed Ali and other businessmen and traders in wild meat. "Both the forest and police officials remained mum for over 24 hours after a low level SI caught two cars in which spotted deer were stuffed in the trunk like suitcases," he and also found fault with police for not booking cases under the Wildlife protection Act.
According to Mahadevpur Forest Range Officer (FRO) B Ramesh, the officials got a tip-off about a hunting party at Palimela of Mahadevpur mandal. The officer claims that when one of the cars was stopped, the hunters pointed guns at them and scurried away in the vehicles. They were chased for six kilometres before being caught. But for the three who were caught, the rest — about seven persons — escaped in another car in the wee hours. Sharp knives used for skinning animals and a telescopic gun was found in the car along with Aadhar card and bank details of one Faizal Mohammad Khan, an alleged meat exporter in Hyderabad.
Telangana Forest Minister Jogu Ramanna made a statement in the House two days later and affirmed that no one will be spared and that stringent action will be taken against the offenders. BJP spokesperson Bandi Sanjay Kumar of Karimnagar alleged that the government planned to hush up the case as the Deputy Chief Minister's son was allegedly one of the hunters. "There is no seriousness on the part of the government in punishing the guilty," he charged.
A week after the incident, local bureaucrats and police maintain a stoic silence but sources reveal that a total of 15 persons, including the son of a key minister in the TRS government, were involved in the hunting, which was organised for the VIPs through local hunter Satyanarayana.
Though carcasses of deer were carried in a small car, the hunters reportedly used three vehicles, either Gypsy or military jeeps for hunting. They had at least four telescopic guns and other hunting material like night vision binoculars, nets, water, petrol bottles, liquor, biscuits and chips. Forest officials also claim that a cheque worth Rs 10 lakhs and a flight ticket were found in the car, indicating plans to export the dead meat in packets.
The Craze For Wild Meat
Telangana and Andhra Pradesh, with large tracts of forests, are a veritable source for wild meat. Come weekends and loudspeakers blare in scores of villages along forests and wildlife sanctuaries of the Telugu states seeking buyers for adavi mamsam (wildlife meat), which is sold at several points in the villages abutting forests right under the noses of officials.
The meat of wild mammals and birds, even the highly endangered ones, is openly on sale in the forest-side villages in Khammam, East and West Godavari, Warangal and Adilabad, Khammam, Nizamabad, Karimnagar, Warangal in Telangana and Prakasam, Krishna, Nellore, Chittoor and Cuddapah districts of AP. According to an estimate, on any given Sunday, wildlife meat weighing about two to five tonnes is sold in these areas.
The Wildlife (Protection) Act of 1972 provides for both imprisonment and fines for ther perpetrators but invariably the connivance of forest and police officials leads to fining only (if at all they are caught) and poachers walk away with their prize. Come summer – March to July - hunting parties come from Hyderabad, Mumbai, Chennai and also Kerala to the forests of Telangana and Andhra to try their luck in killing deer, wild boar and black buck. In early March poachers carried away 100 kgs of wild boar meat and 70 kgs of horns of herbivores like deer, black buck and sambar. "In every case they were fined and let go with the ill-gotten booty," says Karimnagar-based social and environmental activist K Prakash Reddy.
In seaside villages, one can occasionally find the demand for meat of sea turtles and dugongs (sea cows). There are other animals which are hunted for commercial purposes like panthers, sloth bear, marsh crocodiles, pythons and wild monkeys. In some parts of Khammam along the Godavari district, water snakes are also a common catch by tribals.
In fact, according to some local environmental activists, the network is also assured protection with mafia-like organisations which deal with the nexus of forest officials, police, local administration, and even judges. "Give me a missed call. Our salesman will contact you and bring the meat you want. Prices as per the day's demand," says a popular trader in wild meat at Langaur House area in the Old City of Hyderabad.
"The well oiled network of tribals-hunters and traders in Telangana and AP accounts for a minimum sale of 10 tonnes of wild meat of deer and black buck and two tonnes of skins every quarter," says a senior forest department official at Hyderabad who did not want to be identified. Since wild meat is a popular item on the menu of VIP events in both states, its supply chain is well protected and the source is passed on only by word of mouth.
Bison meat is sold at Marudumilli and other areas in West Godavari district. Even the wild ox is not spared. Since peafowls (peacocks and peahens) are difficult to trace, the bird is sold at a higher price — somewhere at the tune of Rs 5,000. Sparrows, quails and cranes are sold even in Vijayawada by small-time poachers. The animals hunted during the week are dressed and kept in deep freezers for sale on Sundays. So, on the roadside of highways in forest districts of Telangana and AP, if you see small teashops with huge deep freezers, then you can be sure of getting illegally poached wild meat, but only if you have the right references or a friendly local accompanying you.
The Nizam's Legacy
Hunting spotted deer and black buck, a pastime of the rich and the nobles of the Nizam's court continued in Telangana even after Independence. Handpicked bureaucrats, businessmen and politicians still patronise the gaming grounds of Khammam and Karimnagar forest belt.
In many landed gentry communities of Telangana like Vemala (the caste to which the Telangana Chief Minister belongs), Muslims and the Reddys, meat of the spotted deer or black buck (duppe mamsam) is not uncommon on special occasions like family functions, VIP visits and weddings.
The infamous Marlakunta Feast of 1998, hosted by then Telugu Desam Party's Major Irrigation Minister Tummala Nageswara Rao is a case in point. Hundreds of animals, including endangered animals like nilgai, cheetal (spotted deer), gaur (Indian bison), sambar, muntjac (barking deer), black buck, langoor, wild boars, chowsingha (four-horned antelope), were slaughtered for the dinner of VIPs.
Following public uproar, Rao had later said, "Why even the journalists and political leaders of all parties had also enjoyed my hospitality that day. Why the furore now?" Nageswar Rao is now a minister in the TRS government after he shifted loyalties. The issue was hushed up after a major Maoist offensive was reported around the same time, and everyone in government and the media forgot about the incident.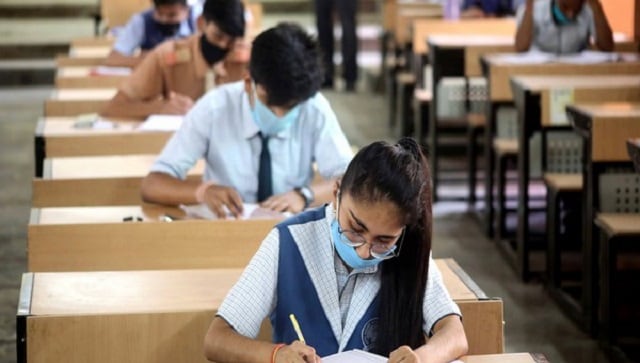 India
Despite the new schedule the online form filling and certificate verification process will continue till 9 September, same as the previous schedule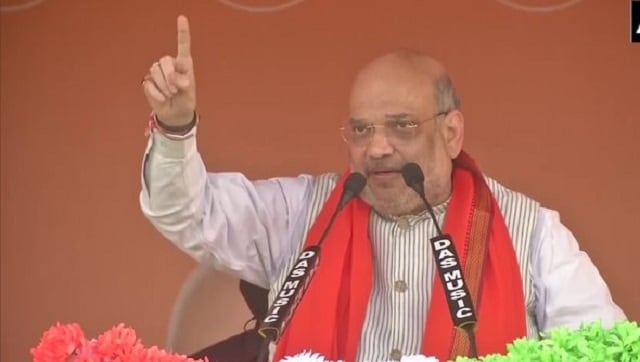 India
The meeting, being organised to commemorate the sacrifices of freedom fighters who fought against the Nizam and Razakars, would be held at the district headquarters town of Nirmal near Adilabad.
India
Candidates who clear the exam will be eligible for the counselling process, which is expected to start from 18 September