Sometimes the real stories, and real issues are the ones that take place far away from the media glare. And more often than not, the attitude is that if the media was not there to document it, it probably never happened.
Therefore politicians have been able to ignore critical issues and focus on populist policies to garner votes and win elections.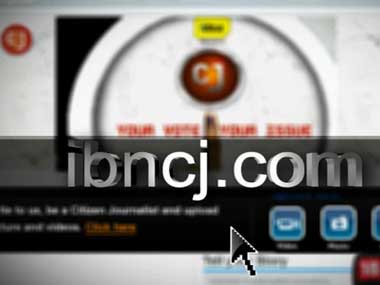 But all that is changing.
Thanks to the Internet, cheap mobile phones equipped with cameras and increasing public awareness of the power of the media, more and more people are coming forward to tell their stories and changing the narrative of India as a whole.
And in an effort to focus on the 'real' issues in the run up to the Gujarat elections, the CNN-IBN citizen journalism initiative is inviting the residents and citizens of Gujarat to submit their videos, blog posts and pictures to the channel so that it can focus on the critical problems and factors in the state to allow voters to make an informed choice.
Go here for more details on how to participate in the CNN-IBN's Citizen Journalist initiative.
Disclaimer: CNN-IBN is owned by Network 18 which also owns Firstpost.
Updated Date: Nov 28, 2012 12:43 PM