Honeypreet Insan resurfaces, rubbishes allegations about relationship with Ram Rahim Singh; says may surrender today
After absconding for over a month, Ram Rahim Singh's daughter Honeypreet may finally surrender before a court in Panchkula court today, reports say
After being at large for over a month, Gurmeet Ram Rahim Singh's aide-de-camp and adopted daughter Honeypreet Insaan may surrender before a local court in Panchkula on Wednesday, media reports said. A few channels reported that Honeypreet could also surrender on Tuesday.
According to a statement released by Haryana Police in September, Honeypreet tops the list of most wanted persons in relation to the wide-spread violence in Panchkula after Ram Rahim's conviction in two rape cases in August.
कोर्ट की इजाजत मिली थी तभी मै अपने पापा के साथ बैठकर गई थी: #Honeypreet#ATVideo
देखिए पूरा EXCLUSIVE इंटरव्यू https://t.co/6sscbpbxHu pic.twitter.com/4wJDDcIJzl

— आज तक (@aajtak) October 3, 2017
Honeypreet, who changed her name from Priyanka Taneja, spoke to multiple news channels on Monday claiming innocence in the cases that Haryana Police is pursuing her for.
Speaking to India Today, she said, "The Honeypreet about whom the media is talking is not there. They have showed me as someone who fears herself after the whole incident. I cannot describe my present mental state. I have been called a traitor, which is absolutely wrong."
Honeypreet also dismissed claims that she plotted and instigated riots in Panchkula, saying it was not possible for her to conspire against state machinery.
Asked about her relationship with Ram Rahim, she said, "How can they malign a father and daughter's relationship? Can a father not keep his hands on his daughter? Can a daughter not love her father?" according to the report.
She is expected to surrender in a Panchkula court on Tuesday, India TV reported. However, it is not the first time since she has been evading arrest that she has expressed willingness to surrender. Last week, similar reports surfaced saying the former Dera chief's aide is likely to approach a court to make herself available to police investigations. Earlier, the police of Delhi and Haryana opposed her plea for anticipatory bail for three weeks on the ground that the court of competent jurisdiction would be in Haryana.
Thirty-eight people died and over 250 were injured in Panchkula and other areas in Haryana after followers of Ram Rahim went on a rampage near a CBI court. The former Dera chief, who used to operate out of Sirsa in Haryana, was convicted in two rape cases and sentenced by a special CBI court to 20 years' imprisonment.
Several vehicles, which belonged to the media and police, were damaged or torched by the mob, which also vandalised other public property.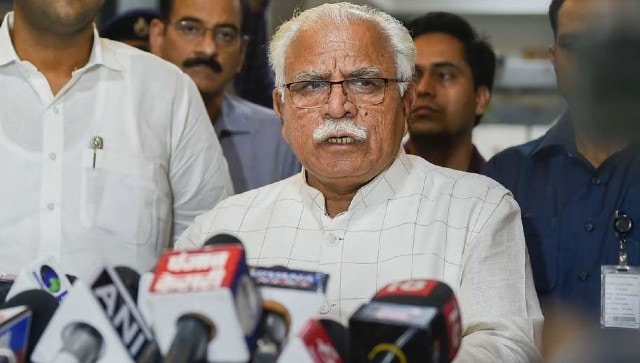 India
Khattar was responding to questions on the alleged under-reporting of COVID-19 deaths by the government with scenes at crematoriums and burial ground belying official data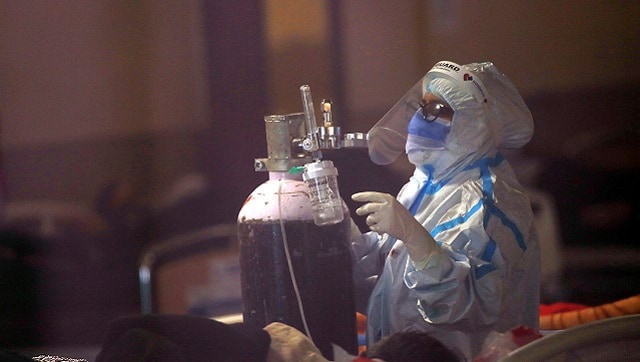 India
The statement came on a day that India recorded 3,52,991 new COVID-19 cases and 2,812 new deaths, according to the Health Ministry's 8 am update.
India
The lockdown will remain in force from 5 am on 3 May to 5 am on 10 May, the Haryana government's guidelines have said