HNLU students are challenging society to rethink concepts of equality, justice; matter of time before authorities relent
Allegations of sexual harassment by faculty, discrimination between boys and girls with regard to hostel timings, no food facilities after 10.30 pm, arbitrary library timings and all-important administrative positions held by faculty members are among the key issues raised by students.
With more than 50 percent of India's population under the age of 25 and more than 65 percent under 35, the country is brimming with youthful energy. We have seen several student protests in recent times, but the latest saga of over a thousand students coming together at Hidayatullah National Law University (HNLU) in Naya Raipur—one of the top law schools in India—is head-turning. This is not because some of the issues the law students raised should have commanded immediate attention, but because its diagnosis will reveal a malaise that runs deep in the system.
To put the recent incidents in context, the first spate of student protests at HNLU took place in 2009, when I was in my third year at the institute. The concerns the student body raised were fundamental. There were allegations of rampant corruption, maladministration and nepotism, as well as lack of teachers and basic infrastructure.
The protest, which also included a hunger strike, ended with the students shifting to a new campus with a new vice-chancellor. Although the students hoped the new administration would be different, anyone familiar with HNLU knows not much changed after the agitation; the old wine was only served in a new bottle. The system remained the same with new faces in power, as did its fallacies.
Now, nearly a decade later, HNLU students have, once again, shown the courage to come together to highlight all that's rotten in the law school.
Allegations of sexual harassment by staff, discrimination between boys and girls with regard to hostel timings, no food facilities after 10.30 pm, arbitrary library timings and all-important administrative positions held by faculty are among the key issues raised by students. It's hard to believe that in a national law school, a faculty member has the audacity to allegedly make remarks such as "you are a beautiful girl, so you should sit in the first row"; "there are female directors in a company so that the male directors can check out her saree", "my wife is not at home, so you all (girls) have to provide me entertainment" among others. As this story unfolds, it's important to note a few things:
Not the first law school to strike
HNLU is not the only national law school where students have raised such issues. National law schools admit some of the best minds of the country who are articulate and empowered by their legal education. HNLU students have shown remarkable courage and maturity in peacefully bringing the entire student community together to put forth their demands. If law students cannot stand up for their own rights, how do we expect them to stand for others' rights?
However, every time such issues have been raised, they haven't been acted promptly upon, which indirectly sends a message to the youth that they don't really hold any power.
Instead of swift action by authorities, a certain blame game starts, where no one wants to really address the issues raised by the students. Besides, those who are part of the system ensure that the battle is long-drawn so that students are risking their careers if they dare take on the authorities and if they do so, they are burned out by the end.
Role of administration
In a separate but related incident, the Chhattisgarh High Court on 27 August termed the appointment of HNLU vice-chancellor Dr Sukhpal Singh (challenged by faculty member Avinash Samal) as illegal and terminated it. In the interim, Chhattisgarh principal secretary (department of law) RS Sharma was appointed as VC.
As the students enter day eight of their strike, it is hard to see why some immediate steps cannot be taken while also giving assurances in writing. If these issues have been raised time and again, clearly they are not about any teenage adrenaline rush but systemic issues that need to be addressed.
If those who dissent are treated thus at law schools, imagine how they're dealt with at other places.
Feminist lens
The girls of HNLU have been demanding that their hostel timings be extended—to put them at par with boys—and complain of double standards. This is a continuation of the 'pinjra tod' (break the cage) movement which started at Jamia Millia University and spread to other campuses. Students have also demanded that the library timings be extended—ideally, they want it kept open around the clock—on the lines of other national law schools such as National Law School of India University (NLSIU), Bengaluru, and Nalsar, Hyderabad. The boys at HNLU are also supporting these demands.
Yet, a few gentlemen used the classic argument to counter this demand: what of women's safety? To this, the students asked who'd pose a threat to the girls on campus: The male students, the faculty, or outsiders. "If it's the former two, then there's clearly a deep-seated problem that needs to be addressed. If it's the latter, then why aren't the boys exposed to similar concerns?" they wondered.
Either way, such discrimination and forcible caging of girls at a national law school reflects the sexist thinking embedded in society. Justice (retired) Markandey Katju, a former Supreme Court judge, remarked in a Facebook post:
"I am a fairly liberal person, but I can't understand what objection there can be to a 10.30 pm girls' hostel curfew at HNLU, Raipur. After all, if some untoward incident happens if there is no such curfew, the university authorities will be blamed, FIRs and civil suits will be filed against them, wardens may be arrested, etc. If a girl does not like this restriction, she is free to stay outside. So why are students agitating on this issue?"
What Katju doesn't see is the discrimination the curfew imposes on the girls at HNLU. Even in his own argument, he does not apply these concerns to the boys. And what of other universities? Would they not have similar concerns?
The students, through their protest, are urging us to think beyond what we are used to and reset the boundaries of what equality, justice and the rule of law demand. We should laud the students as young satyagrahis and salute their courage to stand up for what's right. The administration will have to relent sooner or later, not just at HNLU but in campuses across India.
Young India is waiting, and when it decides to stand up, India will no longer be the same.
***
Editor's note: In response to the article above, former Supreme Court justice Markandey Katju sent Firstpost the following: 
Avani Bansal has quoted me in her post dated 4 September regarding Hidayatullah National Law University, Raipur where a students agitation has been going on for over a week. I had earlier supported a 10.30 pm curfew for the girls' hostel, since I felt that without this restriction there could be some untoward incidents that could tarnish the image of the university, and there could be FIRs and civil suits against the authorities.
However, it has now been clarified that the girl students have no objection to the ban on going outside the university campus without permission. They only want that there should be no restriction on their going outside their hostel compound at night, while remaining within the university campus.
There are many other demands, but many of them sound like red herrings or smokescreens like keeping the hostel mess open all night. Which university or college has an all-night mess? None to my knowledge. The mess employees are also human beings, with families to look after. And to hire another batch of employees to serve dinner after 10.30 pm may not be financially feasible. As for keeping the library open 24 hours of the day, a similar problem arises. Extra employees will have to be hired. Presently, the library is open till 10 or 10.30 pm. The time limit can be extended when examinations are approaching.
As for the demand for non-faculty wardens, this will again cast an extra financial burden. Almost everywhere in all India, university faculty members are the wardens. The demand for student representation in the academic council is just not feasible. Nowhere is this permitted. As regards allegations of maladministration, corruption, sexual harrassment etc, these seem to be masquerades, red herrings and smokescreens for the real demand of lifting the girls' hostel curfew.
While I had earlier opposed this demand, I have reconsidered the matter, and I now think that the curfew should be lifted, but with some regulations so that the reputation of the university does not suffer. These regulations can be decided in a meeting between university authorities and student representatives. After all, times are changing in India in this transitional era. Now we cannot insist on total segregation of the sexes till marriage, as was the custom earlier.
I think if this demand is accepted the agitation will end. The real problem was that boys and girls were not being allowed to meet at night. But in this transitional age, values are changing. As William Shakespeare wrote in Macbeth: "Fair is foul and foul is fair". So what was regarded foul earlier is being regarded fair today. Many things that were regarded unacceptable earlier are gradually being regarded acceptable.
Sex before marriage was not regarded proper earlier, now many people (though not all) think there is nothing wrong with it. Even live-in relationships are acceptable, and the Supreme Court has held them valid in D Velusamy versus D Patchiammal, Nand Kumar versus State of Kerala etc.
As the great Urdu poet Mirza Ghalib said:
"Ishq par zor nahin hai ye woh aatish Ghalib
Ki lagaaye na lage, aur banaaye na bane"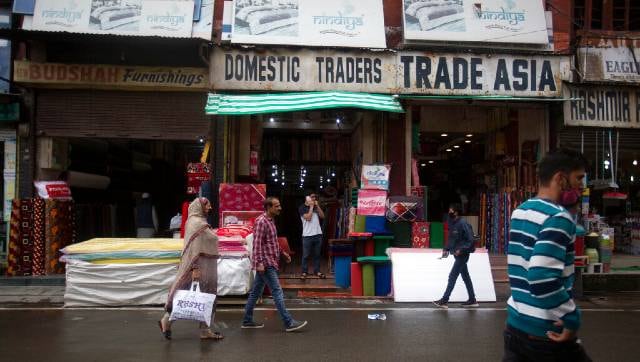 India
When the second wave of COVID-19 is threatening to wipe out large masses or render ineffective huge tracts of India's economic landscape, there is not a sign or semblance of a financial assistance package
Lifestyle
Through this fortnightly column, Tales From TJ Road, Bachi Karkaria tells the story of Mumbai's metromorphosis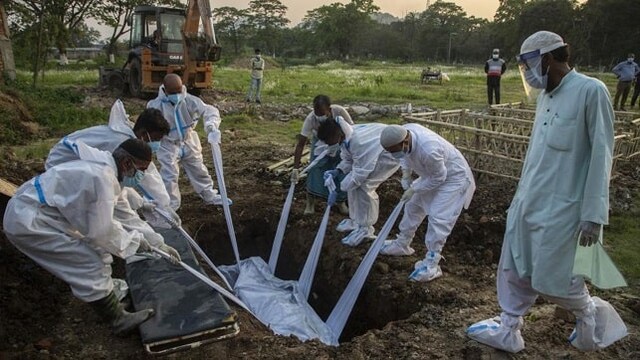 India
We are facing our worst moment in modern history, struggling to stay afloat. If we do not show courage and honesty to speak for justice now, we may never be able to recover compassion.