Protests at HNLU enters second week as law students await concrete decision from interim vice-chancellor
HNLU students have been demanding withdrawal of hostel curfews as well as a host of changes to administrative rules.
Raipur: The Chhattisgarh High Court's order on 27 August, which rendered illegal the extension of Dr Sukh Pal Singh's tenure as the vice-chancellor of Hidayatullah National Law University (HNLU), prompted the long-perturbed student body to come out in protest at the varsity and seek immediate implementation of the ruling.
The protests that kicked off that very night blew up into a week-long agitation against various repugnant policies of the administration. The students have put forth a set of 13 demands, including "appointment of an able and competent individual as the new vice-chancellor" and the right for all students to have free access to every part of the campus at all hours. Their movement also has the hashtag #HNLUKiAzaadi trending on Twitter.
Even a year ago, HNLU students had protested against different hostel timings being assigned for boys and girls, but the varsity's empty assurances and inaction over the complaints registered so far pushed the students to utilise this agitation to get their pending demands met. While the HNLU administration has postponed examinations at the varsity due to the ongoing agitation, the students are planning to sit on a hunger strike starting 5 September if their demands are not fulfilled.
After Singh was removed from the vice-chancellor's office, the Principal Secretary to the Chhattisgarh government (Department of Law), RS Sharma, was appointed the interim vice-chancellor on 28 August. Sharma spoke to students last Tuesday and assured them that the decision over their demands will be made after all parties concerned are consulted. Although the interim vice-chancellor approved all the students' demands, they decided to continue their agitation till a final verdict is delivered in the matter in tangible form.
Contentious hostel curfew
The hostel curfew, which gives students a 10.30 pm deadline to return to their halls of residence, has been the most contentious of issues, besides lack of transparency in HNLU's administrative decisions. Students are contesting that the "arbitrary" timing was imposed without following the guidelines defined under the HNLU, Chhattisgarh, Act 2003. They are of the view that students should be allowed access to the entire campus at all hours without any discrepancies or exceptions.
In a demand letter put together by the Student Bar Association (SBA), HNLU, students said that many of them on campus identify with different genders, and therefore, reside in different hostels. Imposing such rules hinders the academic, as well as extra-curricular, activities that students wish to undertake, such as moot court competitions, collaborative research papers and access to the library and other resources.
While students are not allowed to go out after 10.30 pm, the university does not provide them with any source of food between 10.30 pm and 7.30 am. Those studying or working beyond the deadline have to find alternatives to satiate their hunger, or live with the irrational rule. Even getting deliveries from eateries located outside the campus is not allowed post 10.30 pm, students said.
They also want the closing hour of the library to be extended from 10.00 pm to 3.00 am to best utilise the resources provided. "This is not only about the time of arrival and departure in the hostel. We want to be able to use the campus library till late at night," said Swati Bhargava, vice-president of the SBA.
Apart from these, another critical demand is that the hostel wardens be individuals independent of academic authority, the students said, specifying that they should not be a teacher or associated in any manner — directly, indirectly or incidentally — with academic activities or programmes.
Students claimed there have been multiple occasions wherein wardens, when reprimanding students for alleged violations of rules, have also threatened them with dire academic consequences such as a cut in marks in exams and attendance. The students want a permanent registrar to be appointed according to the rules laid down for the same.
SBA president Snehal Ranjan Shukla said, "The discussion (with the interim vice-chancellor) led to positive assurances, but our protest will continue till our demands are accepted."
Gathering support on social media
The week-long agitation by the HNLU student community has gathered support from various corners of the country, with people posting messages of solidarity on social media.
Kavita Krishnan, secretary of the All India Progressive Women's Association and Communist Party of India politburo member, expressed her support on Twitter. "Hundreds of students of Hidayatullah National Law University, Raipur, are demanding freedom from curfew timings, discriminatory rules against women and democratic functioning of the university! As someone who grew up in Bhilai, next to Raipur, I'm thrilled at your protest HNLU," Krishnan wrote.
Hundreds of students of Hidayatullah National Law University, Raipur are demanding freedom from curfew timing, discriminatory rules against women and democratic functioning of the University!
As someone who grew up in Bhilai, next to Raipur, I'm thrilled at your protest HNLU! pic.twitter.com/ySHtZHEZbE

— Kavita Krishnan (@kavita_krishnan) September 2, 2018
Denying any threat from varsity authorities regarding police action against protesting students, Achyut Tiwari, a third-year student at HNLU who is also the SBA public relations officer, said the interim vice-chancellor had only warned them to not be undisciplined, after which they assured him that the demonstration will remain peaceful.
Geeta Kumari, chairperson of the Jawaharlal Nehru University Students' Union (JNUSU), voiced her support on Facebook: "Caretaker JNUSU stands in solidarity with the ongoing students' movement at HNLU, Raipur... Students are also demanding an end to discriminatory curfew timings in hostels for girls and moderation in wardens' appointment to end personal targeting of students. We have seen that administrations across universities are closing down democratic dialogue with students' communities and imposing unilateral academic and infrastructural decisions on them. On behalf of the JNUSU (caretaker), we extend our revolutionary greetings to the struggling students of HNLU, Raipur."
HNLU Registrar Ayan Hazra said the interim vice-chancellor was out of Chhattisgarh, but he had "already discussed the issues with the students and the university management... The students are stuck on their movement. A final decision can be made only after the interim vice-chancellor returns."
The author is a Raipur-based freelance writer and a member of 101Reporters.com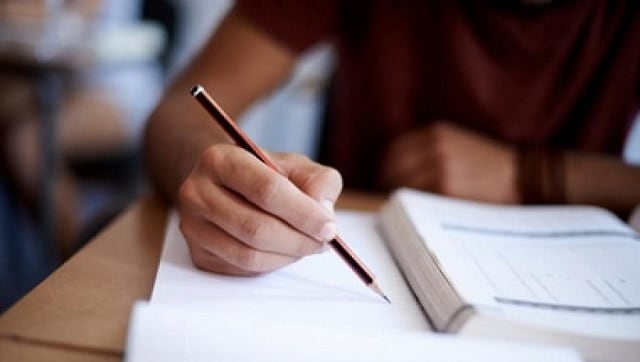 India
The Institute has also suspended the student help desk till 12 May, as per a notice on the site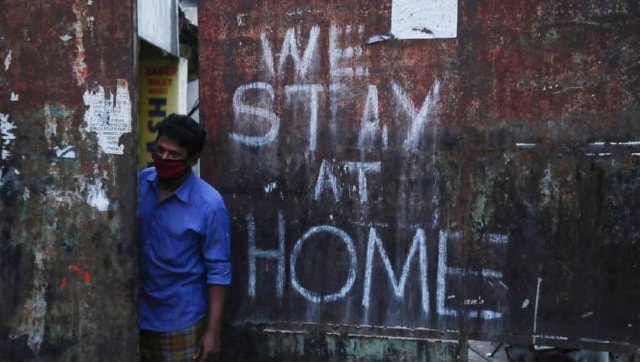 India
On Sundays, only petrol pumps, hospitals, medical establishments, medicine shops, PDS shops will be allowed to function, an officia said