Himanshu Roy's suicide reflects dire state of mental health in India, flags need for professional PTSD counselling
The tragic death of Mumbai top cop Himanshu Roy by self-inflicted gunshot only underscores a very major lacuna in our country – the absence of counselling.
The tragic death of Mumbai top cop Himanshu Roy by self-inflicted gunshot only underscores a very major lacuna in our country – the absence of counselling. We do not even recognise post-traumatic stress disorder (PTSD) and even our soldiers, firemen, policemen and all those in high-stress jobs, who risk their lives on a daily basis, have nothing to fall back on by way of support after they have seen it all and worse.
That Roy just gave up fighting cancer that was eating him from within is heartbreaking and unfortunately, in India, we see family as the bulwark of our fight and will to survive. What we fail to recognise is that the family is already traumatised and shaken, and the sight of seeing them adjusting their lives to accommodate your illness and suffering along with you is a huge psychological burden to bear.
While one cannot speak for Roy, a man who spent his life combating evils in society, he must have felt so lonely and stricken by his condition, impacting on his loved ones and what it was doing to them, that the one way to end the agony was to end the agony. Guilt on top of illness can be just too much to bear for a man with that sort of willpower; imagine the breaking point of lesser people.
We are way behind the rest of the world when it comes to psychological care or understanding the difference between the brain and the mind. For most of us, counselling is for abnormal people – those considered 'paagal' (mad) – and it is seen as a stigma. If you were to visit a psychiatrist or psychologist, to have yourself brought back from the lip of your personal abyss, you would be damned by society forever.
There is a great tragedy in this refusal by our medical system and the government and the public attitude that fails to offer professional care to those who have suffered acute violence, injury or assault.
Natural disasters like earthquakes, fires, floods and the resultant loss can be devastating. While we moan and groan about the gross label of being projected as a nation where rape of minors is a sport, we do very little for the victims by way of rehabilitation, often ostracising them and deserting them in their hour of need.
In the United States, 27 June is acknowledged as PTSD day. We do not have that empathy or level of awareness. Most nations have Institutes dedicated to mental health. For Indians, it is still a sidebar, a disease which embarrasses us, not a condition that can be controlled.
If Roy had no access at his social level, think of several hundred thousand others who are fighting the goblins in their mind alone because the system sees it as 'their fault' and not as a medical condition which needs addressing.
In 2016, Medicine Sans Frontiers (MSF) determined that one of every two Kashmiris suffered from ongoing PTSD because of the endless conflict. Militancy and mental distress go hand in hand. Even the good guys get it.
In 2012, scientists from Bangalore-based National Centre for Biological Sciences (NCBS) claimed a major breakthrough in the treatment of PTSD but nothing much happened after that because the mindset is just not there. The options are mere adjuncts to clinics and hospitals advertise support for the anxious as they might for a night school… a loud and strident signposting.
The first step that is needed to help the other Roys of the world before it is too late is to understand that family is vital but is not the medical answer.
Find latest and upcoming tech gadgets online on Tech2 Gadgets. Get technology news, gadgets reviews & ratings. Popular gadgets including laptop, tablet and mobile specifications, features, prices, comparison.
World
Pakistan has its own system of indefinite detention and house arrest, where terrorists are kept far from the prying eyes of courts and the media
India
The politics of procession is an oft-repeated diatribe that becomes a convenient excuse to tarnish a certain community. However, what often gets buried under the reams of such atrocious literature is the fact that communalism does not express itself via politics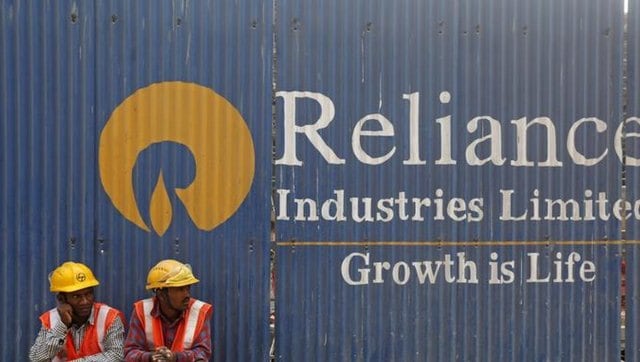 Business
It is the ingenuity and the resourcefulness of Indian entrepreneurs as well as family businesses that hauled us out of that era of scarcity and want.