Gurmeet Ram Rahim Singh's successor: Who could take over the reins of Dera Sacha Sauda?
Who will succeed Gurmeet Ram Rahim when the Dera Sacha Sauda head is awarded jail sentence by CBI judge Jagdeep Singh in the rape case.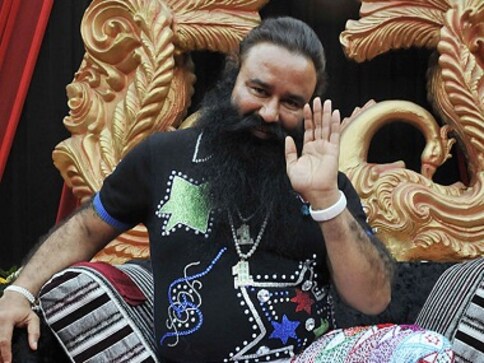 Who will succeed Gurmeet Ram Rahim when the Dera Sacha Sauda head is awarded jail sentence by CBI judge Jagdeep Singh in the rape case. Will it be his son Jasmeet Singh, the so-called daughter Honeypreet Insaan, who is part of the coterie in the Sirsa ashram or a dark horse from the management which takes care of day-to-day affairs of the Dera?
Insider sources in the Sirsa Dera told Firstpost that Ram Rahim's son Jasmeet, who is married to former Punjab Congress legislator Harminder Singh Jassi's daughter, has an advantage with the Dera chief having anointed him successor in 2007. Within the Dera, Jasmeet is called shehzada and is regarded as a good person. But for his appointment, Ram Rahim will have to break a convention which specifies succession outside the family.
The first head of Dera Sacha Sauda Shah Mastana Balochistani, who set up the ashram on 23 April, 1948 and taught meditation for a dozen years, chose Shah Satnam, a family outsider, as his successor before his death. Shah Satnam initiated 1.1 million people into meditation before passing on the baton to 23-year-old Gurmeet Ram Rahim, a 10th standard dropout and a married boy from Gursarmodia, town of Sriganganagar (Rajasthan). There are allegations that Shah Satnam was in favour of appointing an educated person as his heir but Ram Rahim was pushed through to the top by his favourites in the management.
In case, Gurmeet Ram Rahim goes by the norm and decides to choose his successor from outside his blood relations he has several names to choose from within the top management.
On top of the list, is his so-called daughter Honeypreet Insaan who has been with him for several years. Insiders say she not only stays inside the cave with Ram Rahim, a privilege denied to the family of Dera head and everybody else in the management but also is his eyes and ears. She is also known as 'Papa's angel'. Honeypreet is a divorcee. She was married to a businessman called Vishwas Gupta from Fatehabad. Gupta was an old follower of the Dera. He wound up his business and invested all his money into Dera's factories and other businesses and for long, lived within the ashram hostel.
Gupta suspected his wife (Honeypreet) of having illicit relations with Gurmeet Ram Rahim and even alleged this in a court. Subsequently, Gurmeet Ram Rahim and Gupta had a compromise and the latter withdrew the court case. Gupta remarried and is father of a daughter now.
Gurmeet Ram Rahim decided to keep Honeypreet in the Dera after the dissolution of the latter's marriage. She has, for long, shadowed Gurmeet Ram Rahim in the Dera. During pronouncement of the judgment by CBI judge Jagdeep Singh in the rape case, she was seen with the Dera head. Subsequently, when Gurmeet Ram Rahim was shifted to Rohtak jail from Panchkula she accompanied him in the helicopter. Since then she has gone underground.
However, in the descending order of the Dera administration, Honeypreet is considered the number two. She is followed by a large management where individual managers look after different aspects of administration like security, finance, land, etc. If Gurmeet Ram Rahim decides to overlook Jasmeet and Honeypreet Singh, he can choose a manager to head the ashram.
It is not clear where Vipassana Insaan, whose name is also floating for the top designation, stands in the pecking order. Though she is considered next to the management, at times she conveys Gurmeet's instructions to the managers. She came into limelight on Saturday when she issued a video appeal to Dera followers to maintain peace. In the appeal, she attributed violence to anti-social elements who, according to her, infiltrated Dera followers.
After Vipassana, comes various administrative groups comprising 45-members each chosen from the different states. Separate groups are constituted for taking care of general, political, youth, Green S Force and women wings. After the groups, in line of order are blocks constituted at the village level. Each block is handled by a seven-member team.
After Gurmeet Ram Rahim's imprisonment, his detractors like Ram Kumar Bishnoi also sniff an outside chance to get back into the Dera. Bishnoi left the Dera after Gurmeet's anointment in 1990s. He filed a petition in the court demanding investigation into disappearance of Faqir Chand, a manager at the Dera. The CBI investigated the matter and filed a closure report in the court citing lack of evidence. Bishnoi has challenged the closure report in Punjab and Haryana High Court and the next hearing is scheduled in September. Bishnoi told Firstpost that he spent close to two decades in the Dera and was part of the top management.
There is also a possibility that Gurmeet Ram Rahim may continue to hold the reins from inside the jail. But this will be difficult as the courts and public pressure might render it impossible for the state government and the jail authorities to bestow luxuries on him.
Besides having tens of millions of followers, the Dera is associated with over 110 humanitarian and social welfare activities. It runs schools, colleges, a technical institute of education, hospitals, market complexes, factories, a cinema hall, canteens and cultivates agricultural land measuring tens of thousands of acres across about a dozen states.
In case the government decides to seal the Dera, sell off its properties to make up for the damage caused by Dera followers on Friday last week, the question of succession would be unfruitful. Gurdas Toor, a detractor of Gurmeet Ram Rahim and witness in a case against him, says the Dera should be shut to make sure nobody else in the future is able to exploit the gullible people.
Gurmeet Ram Rahim's imprisonment in the rape case may be the beginning of his misfortune. He stands charge sheeted in two murder cases and is under the scanner in a castration case.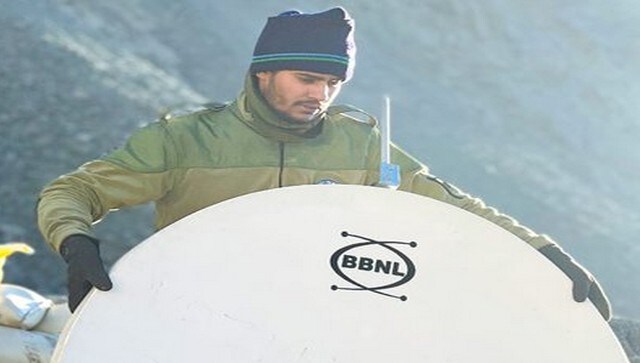 Explainers
The Leh-based Fire and Fury Corps, which handles military deployment along Kargil-Leh and secures the frontier with China and Pakistan, tweeted that internet was activated on the Siachen Glacier at 19,061 feet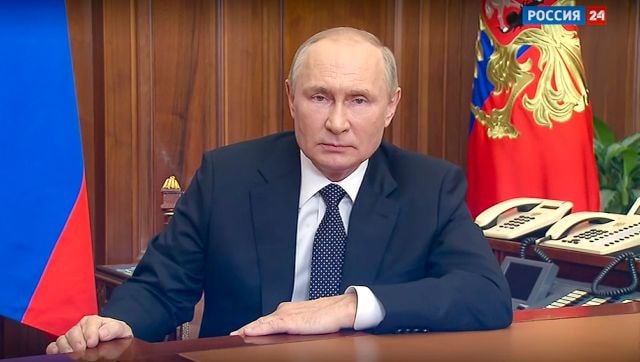 Explainers
Vladimir Putin on Wednesday, ordering Russia's first military mobilisation since World War Two, warned Moscow would respond with the might of all its vast arsenal if the West continued its 'nuclear blackmail'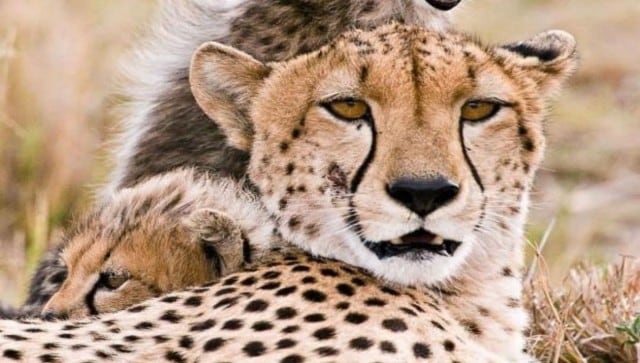 Explainers
Some say the presence of leopards in Kuno National Park could pose a problem for the big cats, while others point to reports of camera traps being removed and remain wary of poaching. But authorities say these lines of thinking miss the big picture