Gurmeet Ram Rahim convicted of rape: Ex-CBI officer says there were specific orders to drop case
A former CBI officer who nailed Dera Sacha Sauda chief Gurmeet Ram Rahim Singh said on Monday that two senior officials a decade back handed him the case with specific orders 'to close it'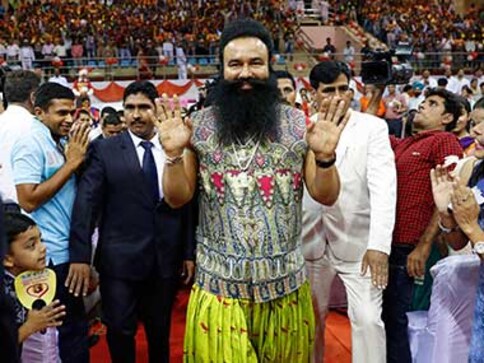 A former CBI officer who nailed Dera Sacha Sauda chief Gurmeet Ram Rahim Singh said on Monday that two senior officials a decade back handed him the case with specific orders "to close it".
Speaking to, now 67-year-old M Narayanan, who retired in 2009 as joint director of the Central Bureau of Investigation, said he was lucky to be away from Delhi when the Dera chief's conviction was finally taking place.
"It was in 2007 that this case was handed over to me by two senior officials and I was asked to close it," Narayanan said. The former CBI officer said for him it was just like any other case.
"We went to his (Dera chief) place in Sirsa. Ram Rahim gave me 30 minutes time. He lives in a cave with all modern facilities. We reached there and grilled him for over three hours," said Narayanan, who is now leading a retired life in the northern Kerala district of Kasargode.
"I will never blame the two senior officials who asked me to close the case as there was lot of pressure," Narayanan, currently holidaying in Karnataka, told IANS.
Narayanan has been part of several high profile cases during his career, including the Rajiv Gandhi assassination, Babri Masjid demolition, Kandahar plane hijacking, Punjab and Jammu and Kashmir terrorist cases.
When he was probing the Dera chief's case, he was under pressure from several quarters. Narayanan was very cautious "as any small mistake would end up in getting a suspension", he said.
"After hearing the verdict on August 25 (by a special CBI court in Haryana's Panchkula), I feel justice has been done," the former sleuth said.
"One reason why it took a long time is generally in north India courts take a long time. I am neither excited nor overly happy, as for me it was a routine work," Narayanan said.
He remembered how in those days, while probing the terror cases, there was no mobile. He would be away for more than three months and at times even more and his wife would fret over his well being.
"She would think  If I was still alive? So all in my family knew the pressure I had to undergo," Narayanan added.
Narayanan said the Dera chief might get a minimum of seven years imprisonment or perhaps even a life sentence.
Click here for LIVE updates.
India
Sect Chief Gurmeet Ram Rahim Singh's close aide Honeypreet Kaur tops the list
India
Rajnath Singh on Saturday will hold a high level meeting to review the security situation in Haryana following the violence
India
The Haryana government on Saturday ordered a search of all congregation centres belonging to the Dera Sacha Sauda in the state