'Gundaraj': Politicians, scribes slam Uttar Pradesh govt over journalist Vikram Joshi's death in Ghaziabad
The journalist succumbed to his injuries on Wednesday after being shot in the head by some armed men for filing a molestation case against a group of individuals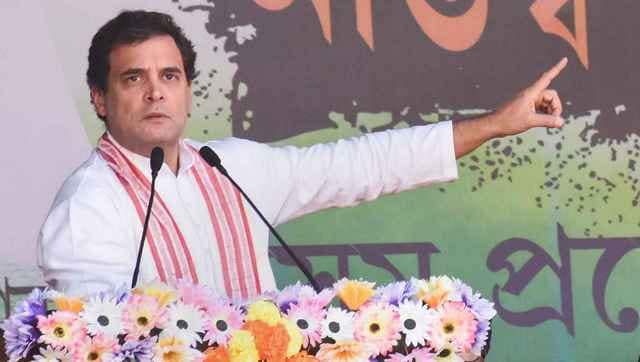 Journalists and politicians across party lines criticised the Uttar Pradesh government over the death of Ghaziabad journalist Vikram Joshi, who was shot in the head by assailants on Monday and succumbed to his injuries on Wednesday.
Doctors treating Joshi said Wedensday that "the veins in the journalists' head had got badly damaged due to the bullet injury".
Joshi was returning home in Vijay Nagar area with his two daughters on a motorcycle when he was waylaid by over half a dozen armed men at around 10.30 pm on Monday, officials told PTI.
Congress leaders Rahul Gandhi and Priyanka Gandhi Vadra slammed the Yogi Adityanath government over the law-and-order situation in the state.
"Ghaziabad falls in NCR. Going by the state of law and order here, one can get an idea of the situation in the entire state of Uttar Pradesh. A journalist was shot at because he complained to the police against molestation of his niece. How will common man feel safe in such a jungle raj?" Priyanka said in a tweet in Hindi.
On Wednesday, Rahul criticised the "gundaraj" in the state in a tweet in Hindi, which tanslates to: "Journalist Vikram Joshi killed for opposing molestantion of his niece. My condolences to the bereaved family. The promise was of Ram Rajya, but gave gundaraj".
West Bengal chief minister Mamata Banerjee too condoled the death of the journalist and said, "An atmosphere of fear has been created in the country."
Shiv Sena MP Sanjay Raut said that it was a matter of concern that "such crimes are committed" when survivors of harassment protest or complain.
Raut said, "It is an issue of law and order. A journalist is killed in a state where the state government killed a criminal like Vikas Dubey. This is unfortunate. Am sure the state police will look into it. As a journalist, I am also shocked. If journalists protest anything wrong and get killed, where will they go?" Raut asked.
Raut also expressed agreement with Rahul's remarks, ANI reported.
Delhi chief minister Arvind Kejriwal said that such incidents "raise questions about the law and order" in Uttar Pradesh.
Journalists too highlighted the law and order situation in Uttar Pradesh on social media, saying criminals were acting in the state "with impunity".
With inputs from agencies
Opinion
Barring a handful of TV news channels and anchors, Rahul Gandhi's assumption that 'the mainstream media has become an instrument that serves only the interests and destructive ideology of those in power', is inaccurate and exaggerated
Photos
Likely to be inaugurated in March, the new Parliament building, is constructed as part of the Central Vista redevelopment plan. The new building has bigger halls, a library, committee rooms with the latest communication technology and convenient parking spaces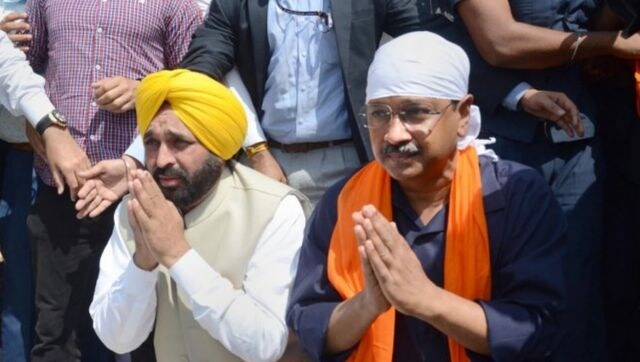 Opinion
It is alarming that Arvind Kejriwal has not yet realised that his party is playing with fire in Punjab