Gujarat: Home Minister Amit Shah lays foundation stone of 750-bed hospital in Gandhinagar
The hospital is under construction by Kutch Radiology and Imaging Centre. Amit Shah also laid the foundation stone of the hospital on Tuesday at KRIC College Campus in Gandhinagar's Kalol city
New Delhi: Union Home Minister Amit Shah laid the foundation stone of a modern 750-bed hospital in Gujarat's Gandhinagar on Tuesday.
The hospital is under construction by Kutch Radiology and Imaging Centre (KRIC). Shah also laid the foundation stone of the hospital around 10.30 am on Tuesday at KRIC College Campus in Gandhinagar's Kalol city.
The hospital is learnt to have many modern facilities including OPD, indoor facilities, X-ray, radiology, laboratory, Operation Theatre, obstetrics, ICU and ultrasound.
The laying of the foundation stone of the hospital is part of various programmes of the Home Minister in Gandhinagar on Tuesday.
Shah offered prayers at 'Rupal Vardayini Mata' temple and inaugurated the newly-constructed 'Golden Garbhagriha' at 12 pm in Gujarat's Rupal.
He attended an event on an underpass inaugurated by Gandhinagar Municipal Corporation around 12.25 pm.
He also laid down the foundation stone of the new building of Gujarat Technological University (GTU) around 3.30 pm in Lekawara.
Besides, the Home Minister offered prayers in the Mahakali temple of Ambode and laid the foundation stone of various works for the development of the temple by the holy 'Yatradham Development Board' at around 5 pm.
Shah also attended the Bhoomipujan of Martyrs Memorial and Library in a Primary School in Samau, in Gujarat's Mansa later.
Read all the Latest News, Trending News, Cricket News, Bollywood News,
India News and Entertainment News here. Follow us on Facebook, Twitter and Instagram.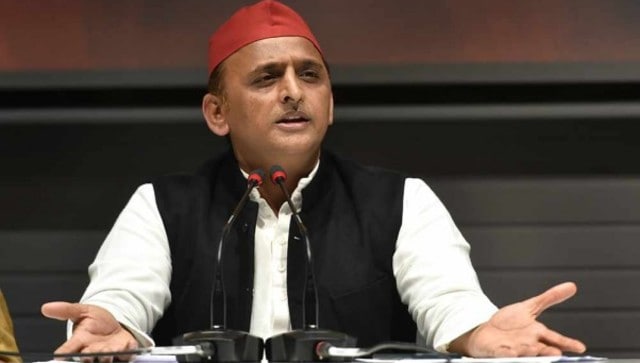 Politics
Yadav's response came a day after Shah's speech in Azamgarh, in which he termed the Samajwadi Party as an outfit that stands for 'Jinnah, Azam Khan and Mukhtar (Ansari)'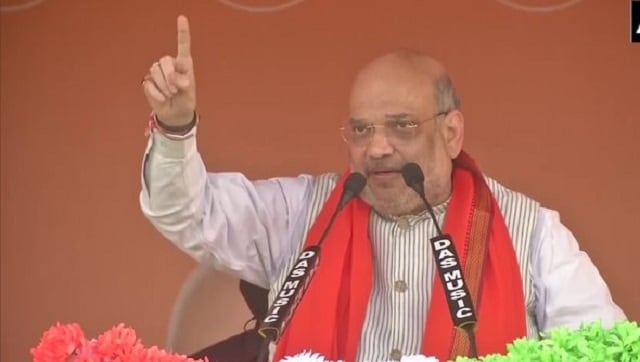 Politics
Shah will be going to Akhilesh Yadav's constituency Azamgarh on 13 November for a rally, as reported first by News18 on 6 November
Politics
Union Home Minister Amit Shah came down heavily on the Congress on Thursday, saying the interests of one family prevailed over the party and national interests, and questioned why the ''Emergency mindset'' still remained in the Opposition party.