Govt clamps down on service charge: Thrifty hoteliers may yet have an ace up their sleeve
Does one pay service charge in a restaurant where one likes the fare but is dissatisfied with the service? It can be a cause for flutter, which no one likes
Ram Vilas Paswan recently said, "Some hotels say that they distribute 30 per cent of the service charge collected from customers to their staff," and asked a pertinent question: "Does the service charge reach employees?"
Let me raise a few more questions.
One, when a hotel or restaurant is not allowed to charge a paisa more than the MRP on bottled water they serve, why should customers pay anything more than the prices listed on the menu?
Two, aren't the prices supposed to be inclusive of all inputs, real estate expenses included, and also taking staff wages into account? And if so, why should the customer pay separately to underwrite incentives to the staff, presuming that staff salaries are reckoned while calculating the prices on the menu?
Carrying the food from the kitchen to the table and then clearing away the bowls and plates is the restaurants' business, not the clients'. And if the 30 percent that Pawan mentioned as being paid to staff by "some" is towards it, then the customer is being suckered.
It could mean the staff is being paid low and they have to make up the gap via tips, which is service charge. But a tip is at the customer's pleasure, a measure of satisfaction at his/her experience at the eatery. It must be voluntary and not mandatory, as Pawan's ministry has made clear.
If a share goes to the employees, it's obviously much less than 30 percent because Pawan has spoken of only "some" restaurants claiming it. Where does the rest go from the pooled service charges? Possibly the rest is pocketed as a charge for service rendered to the staff, perhaps?
The song and dance raised by restaurateurs and hoteliers about government's disagreement with the practice of making it mandatory does imply two things though: That staff is subsidised by service charges, or it will cut down the profiteering.
Of course, some have said that if a client does not wish to pay service charge, he may seek out the ones that don't levy it. Opinion is divided and some may not levy it. That means, before one is guided to a table, the customer has to ask if the restaurant has service charge on the bill.
What if in such service charge-levying restaurants, where one likes the fare but is dissatisfied with the service? It can be a cause for flutter, which no one likes.
One has to be vary of restaurants, for they have ways and means of charging the customer. They are known to charge service tax on top of service charge, and in the past, they are also known to have levied service tax on the entire food element in a bill, even when it comprises only 40 percent of it.
This bit from Business Standard should make things clear:
Since a restaurant bill is an aggregate of both goods (food and beverages) and service elements, service tax is levied on a presumptive basis, says Debasis Ghosh, Director, Deloitte Haskins and Sells. The presumption is that the service element accounts for 40 per cent of the total bill and service tax is charged on the 40 per cent. VAT is levied on the remaining 60 per cent, presumed to be the goods element, that is food and beverage. So, service tax actually works out to only 5.6 per cent of the total bill, that is, 14 per cent of the 40 per cent.

One way restaurants might be over-charging is by charging service tax at 14 per cent on the entire bill amount, instead of doing so only on 40 per cent so as to make the effective rate 5.6 per cent. "If the restaurant is indeed charging service tax at 14 per cent on the entire amount, rather than 5.6 per cent, the amount collected from customers should be paid to the government," says Anita Rastogi, partner, PwC India.

Another error could be in the case of VAT. Restaurants are not supposed to charge VAT on packaged food or drinks, like bottled water. VAT should be charged only on food prepared by the restaurant. Products like bottled water are sold at the MRP. There is no additional VAT, since it is embedded in the MRP. "There could be situations of over-charging when restaurants include the bottled water sold in their bill and charge VAT over and above that. Customers might miss this item," adds Rastogi.
So, it is likely that if restaurateurs and hoteliers fall in line, the bill you get at the end of an evening out may be composite in which service tax, service charge, and all items consumed may be clubbed together. It would leave no clue as to the actual break-up of these items. That could be a way they outsmart the government.
Politics
Prasada's induction will further wear away whatever's left of the Congress and the Gandhis in Uttar Pradesh, even if it does not yield dividends for the BJP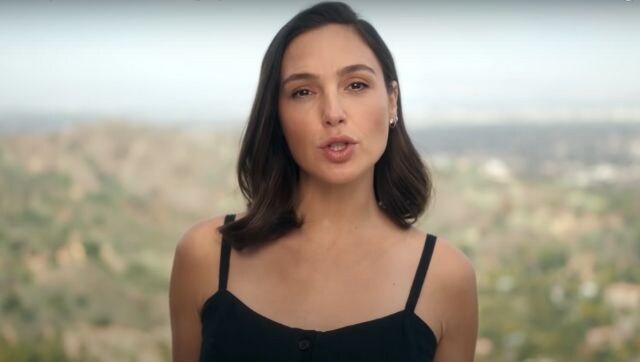 Entertainment
Even as the reality is hard to cope with, it brings back that one commodity that seems to be rapidly depleting from our lives – hope. And for that alone, may there be an encore.
Entertainment
Lupin exploded out of the gate, becoming a global phenomenon instantly and eventually Netflix's most-streamed non-English-language original.