Govt aims to double insurance coverage under Pradhan Mantri Fasal Bima Yojana in next few years
Govt aims to double insurance coverage under Pradhan Mantri Fasal Bima Yojana in next few years
Mumbai: Government is targeting to double the insurance coverage under crop insurance through Pradhan Mantri Fasal Bima Yojana (PMFBY) in a couple of years, a senior government official said here on Monday.
The scheme will be implemented in the country effective from April 1.
"The government is targeting to double the crop insurance coverage in the country through Pradhan Mantri Fasal Bima Yojana in a couple of years," joint secretary ministry of agriculture and farmer's welfare Ashish Kumar Bhutani said while addressing an event organised by GIC Re.
"As of now, 23 per cent of the country's total farmer population is covered under various existing crop insurance schemes. However, the government is looking at taking it to more than 50 per cent through the PMFBY in next two years," he said.
As of now it is mandatory for the loanee farmers to go for crop insurance. However, the government's focus will be to bring more and more non-loanee farmers, which comprise merely 5 per cent of total farmers at present, under the scheme in future, he said.
"A total of 5,000 automated weather stations will be set up across the country under PPP model for the successful implementation of the scheme," he added.
The insurance regulator, Irda is working on a host of measures to create such a platform so as to push agricultural insurance and other insurance products in the country, Irda executive director Sriram Taranikanti said.
As of now, there are only 11 non-life insurance companies, including the state-owned specialised agriculture insurer Agriculture Insurance Company, which have been empanelled by the government for the implementation of PMFBY.
However, all the four state-owned non-life insurers have evinced their interest to participate in the scheme.
"From our side, we have requested the government to involve all the four PSU general insurers into the scheme in a major way," New India Assurance chairman and managing director G Srinivasan, who is also the chairman of General Insurer (PSU) Association (GIPSA) said.
As per the scheme, then farmers' share of premium under PMFBY will be based on one season, one rate. While the farmers will have to pay only 1.5 per cent of premium for Rabi crop, they will be asked to pay 2 per cent of premium for Kharif crop.
The remaining premium will be paid as subsidy by the Centre and the state government together.
"The downside risk in agriculture insurance which is the largest insurance portfolio after motor and health, was at USD 20 billion and 80 per cent of which was reinsured," GIC Re CMD, Alice Vaidyan said.
AIC is expecting to underwrite premium over Rs 5,000 crore under PMFBY within one year.
"We are hopeful of underwriting premium over Rs 5,000 crore under PMFBY within one year. Also, let me add here that both the existing crop in surance schemes of AIC will be merged into the PMFBY," AIC CMD and designate member (non-life), PJ Joseph said.
PTI
Find latest and upcoming tech gadgets online on Tech2 Gadgets. Get technology news, gadgets reviews & ratings. Popular gadgets including laptop, tablet and mobile specifications, features, prices, comparison.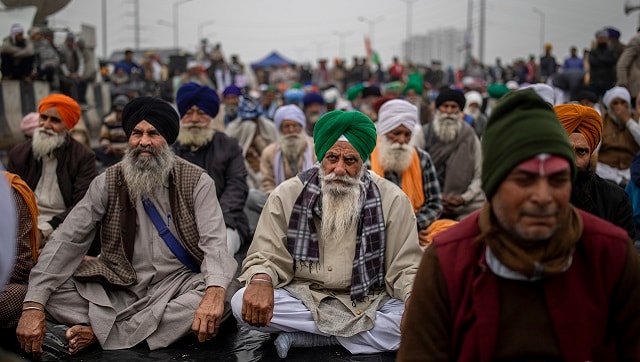 India
Meanwhile, the Congress party shored up its attack against the Centre over the issue, with Rahul and Priyanka Gandhi leading protests in New Delhi
India
Farmer unions and opposition parties too had raised doubts over the composition of the panel, insisting that its members have been in favour of the three laws in the past. The panel is due to hold its first meeting on 19 January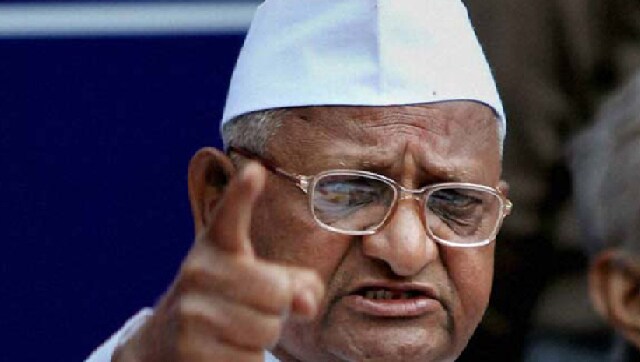 India
Farmers' Protest Updates: Farmers' Protest LIVE Updates: In a letter to prime minister Narendra Modi, Hazare said he had written to the Centre five times on the issue of farmers but had not received any response.