Government Medical College Jammu invites applications for 220 vacancies; details at gmcjammu.nic.in
Candidates have to submit their application form with the required documents by 15 May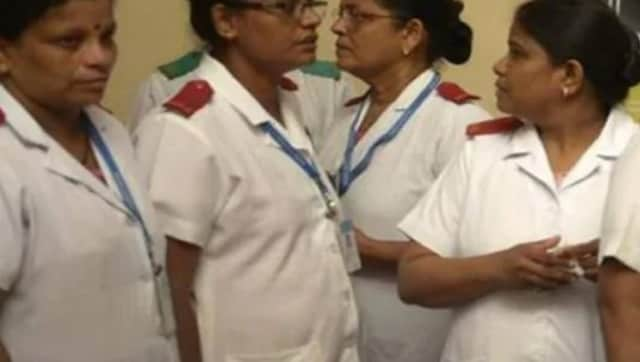 Applications have been invited by the Government Medical College (GMC) and Associated Hospitals, Jammu for various posts. Aspirants interested in working as Lab Assistant, Anaesthesia Technician, OT Technician, Junior Staff Nurse and Pharmacist can apply to the recruitment program. In order to apply, aspirants can send their documents through post or submit them personally at the office of the Personnel Officer, Associated Hospitals of Government Medical College Jammu.
As per the official notification, these vacancies are under Emergency COVID-19 Response Package (ECRP). The 220 vacancies are for a period of three months initially but can be extended to six months. Only the candidates who are domicile of the union territory of Jammu and Kashmir can apply for this recruitment.
The remuneration and the number of vacancies for different posts are:
Junior Staff Nurse: 100 vacancies, Rs 14,500
Lab Assistant: 30 vacancies, Rs 12,000
Anesthesia Technician: 30 vacancies, Rs 12,000
OT Technician: 30 vacancies, Rs 12,000
Pharmacist: 30 vacancies, Rs 12,000
Candidates have to submit their application form with the required documents by 15 May.
When submitting the form, candidates need to attach other documents including the Essential Qualification Certificate, Marks Certificate, Date of Birth certificate, Domicile Certificate, 10+2 mark sheet, Matric mark sheet, and the registration certificate.
The hiring for all the aforementioned posts will be on the basis of a contract. Extension of this contract will be on the basis of satisfactory performance of candidates. Selected applicants also need to submit a certificate stating that they will not claim for any regular appointment/extension in the department.