Gir National Park sees frenzied activity in aftermath of multiple lion deaths; officials look for signs of Canine Distemper Virus
Thirty-six lions have been isolated in three rescue centres inside the Gir National Park, and their movements are being monitored round the clock.
Sasan Gir: Thirty-six lions have been isolated in three rescue centres inside the Gir National Park, and their movements are being monitored round the clock through CCTV cameras. Nine senior doctors, all big cat specialists, are shuffling from one centre to another, looking for a sign of the deadly Canine Distemper Virus (CDV) which has already killed 23 lions.
Meanwhile, some 300 shots of the vaccine 'polyvalent'— dispatched from the United States two days ago — reached Junagarh on Friday afternoon. How this vaccine will be put to use and when has still not been made official. It is obviously not possible to vaccinate 500-plus free and wild lions of Gir at one go. It is reliably learnt that the vaccine will be first used, if at all, on the lions under observation in the three rescue centres at Jambvala, Jasadha and Babarkot. These centres are spread over a radius of 50 kilometres.
None of the 36 lions under intense observation has shown any sign of CDV "so far." Thus, chief conservator of forests (wildlife circle, Junagarh), DT Vasavada doesn't look as harried as he did a couple of days ago. Vasavada, who is camping at Sasan Gir away from his official residence, has vowed not to move from the temporary home-cum-office till complete normalcy returns to the park and its lions.
The past fortnight has seen massive mobilistation of resources and staffing inside the Gir National Park and on its peripheral zones — an area spread over 22,000 square kilometres — in search of "any untoward" sign among its prized lions. As Vasavada disclosed, this period witnessed 146 forest teams fanning out in every nook and corner of the lions' territory. These teams, which had 500 people in all, consisted of the "ground forest staff'' — the human link which is closest to the lions of Gir — such as trackers, beat guards and foresters.
Together, these teams searched the entire Gir National Park and its adjoining areas with a fine-tooth comb, looking for any sign of illness, or a warning sign. They counted 600-plus big cats, found nothing alarming, and reported the same to the higher officials.
So far so good. But what if the clock starts ticking against the lions of Gujarat? After all, it was the same CD Virus which, in one stroke, eliminated over 1,000 lions in Serengeti (Tanzania) in the 1990s.
It was merely 70 years ago that India lost its last cheetah. The existence of the magnificent Great Indian Bustard is hanging by a thread, and even the Gangetic Dolphins may go the way of the dodo sooner than later.
According to Vasavada, in the worst-case scenario, the authorities will always have the option of falling back on the gene pools of Gujarat lions which have been created and preserved in three separate regions of the state. Spaced out from each other at a comfortably safe distance from each other to ward off a threatening virus attack, these pools — at Berda (near Porbander),
Rampera (in Morhi district) and Sakkarbaug zoo (at Junagarh) — would be the solution for the authorities in precisely this scenario, says Vasavada.
Some officials point to how the population of lions in Gir had shrunk to a mere 12 about a century ago and how it sprung back in a short time.
But the situation was altogether different a century ago. Junagarh was then ruled by Nawab Mohabbat Khan, who stopped even the seniormost British officials from pointing their guns at "his precious lions."
Find latest and upcoming tech gadgets online on Tech2 Gadgets. Get technology news, gadgets reviews & ratings. Popular gadgets including laptop, tablet and mobile specifications, features, prices, comparison.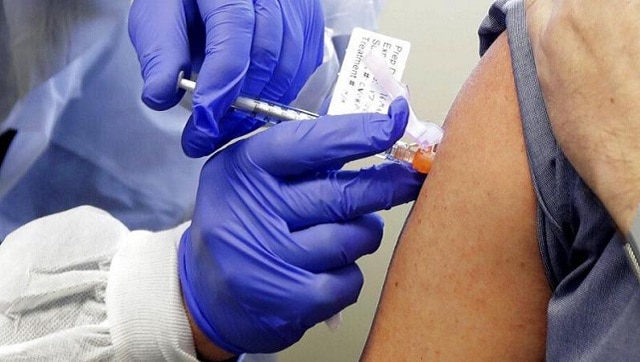 India
The Union health ministry was also quoted as saying that Modi is likely to launch the Co-WIN app, and interact with vaccine beneficiaries across the country
India
The outbreak has already been confirmed in Kerala, Rajasthan, Madhya Pradesh, Himachal Pradesh, Haryana, Gujarat and Uttar Pradesh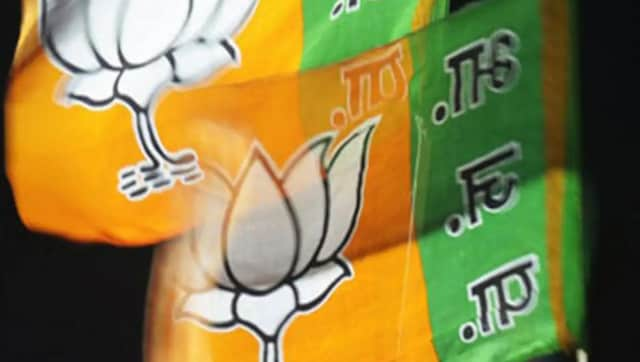 Politics
AK Sharma, a 1988 batch officer from Mau district in Uttar Pradesh, is considered close to Prime Minister Narendra Modi and had worked with him in Gujarat