Gir Forest lion toll rises to 23; Gujarat govt says canine distemper virus, protozoal infection behind deaths
The department meant to look after the Gir Forest has maintained that the death of lions was caused by infighting among the big cats.
Gandhinagar: A deadly combination of Canine Distemper Virus (CDV) and protozoal infection is responsible for death of at least 11 of 23 lions in Gujarat's Gir forest since 12 September, the state government said on Wednesday. The condition of three of over 36 lions currently under observation of the forest department is critical, officials said.
Interestingly, the forest department has been maintaining that injuries caused by infighting is the cause behind the deaths of big cats in their only abode in Asia.
As a precautionary measure, 300 shots of vaccine have been imported from the US to protect the lions of Gir, they said.
State Forest and Environment Minister Ganpat Vasava told reporters that CDV was found in the samples of four of the eleven dead lions examined by the Pune-based National Institute of Virology, and protozoa was found in the remaining seven.
Canine distemper is a contagious viral disease that affects a wide variety of animal species, including dogs, coyotes, foxes, pandas and wolves. It attacks the respiratory, gastrointestinal and nervous systems of animals.
In the past, CDV wiped out 30 percent of the total population of lions in Serengeti forest areas in East Africa.
"Samples of four dead lions examined by a Pune-based laboratory (National Institute of Virology) contained canine distemper virus," Vasava told reporters.
Additional Chief Secretary, state forest department, Rajiv Kumar Gupta said CDV did not cause the deaths, but it affects the immunity of infected lions.
"Lions with CDV can be infected by protozoa, which is spread by ticks. The presence of both of these causes death. We have found CDV in four and protozoa in seven out of eleven dead lions," Gupta said.
He said the government has taken a serious note of the presence of CDV though its spread is restricted to four lions, so far.
"We have urgently imported 300 (shots of) a vaccine from Atlanta, which we will administer to the 36 lions (under observation), if needed, who are under observation," he said.
Gupta said Forest personnel will collect random samples of blood and swabs of lions from other ranges of the Gir forest, as a measure to ascertain their health status.
"In the next seven days, we will vaccinate all the cattle present in surrounding areas of the Gir forest," he said.
"We have also sought national and international help to fight the menace on directions of chief minister (Vijay Rupani). We are also seeking the help of experts of Royal Veterinary Society of London," he said.
The forest department had launched a screening operation in Dalkhaniya range of Gir sanctuary to identify sick lions following the death of 11 big cats between 12 and 19 September.
A total of 12 sick lions, which were caught and shifted to a rescue centre, have died since then, taking the toll to 23.
According to a 2015 census, Gir is home to 523 lions, including 109 male, 201 female, 73 sub-adults and 140 cubs.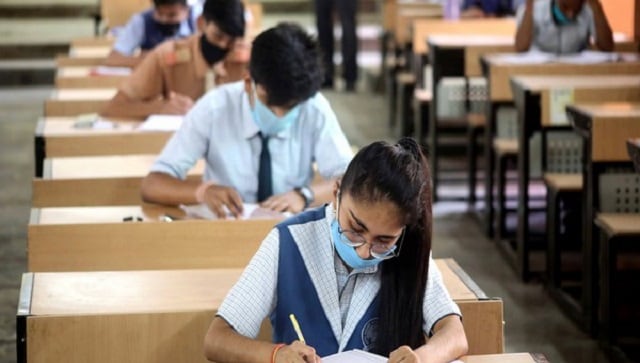 India
The state education minister Bhupendrasinh Chudasama made this announcement today (2 June) keeping in mind the COVID-19 pandemic situation in the state
India
As many as 3.5 lakh students will be taking the GSEB Class 10 exam. For class 12, 6.83 lakh students will be sitting for the examination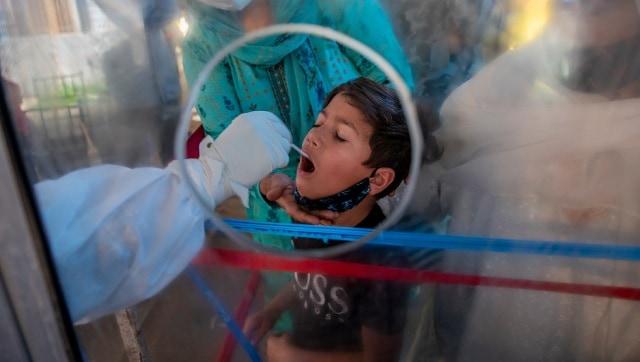 India
The new variant was found to induce body weight loss and caused viral replication in the respiratory track, lung lesions in Syrian hamsters