Gauri Lankesh murder: India turning more unsafe for journalists with govt unwilling to act, suggests data
Even as many are comparing the murder of senior journalist Gauri Lankesh in Bengaluru on Tuesday with the killing of Kannada writer, scholar and rationalist MM Kalburgi two years ago, her death threw sharply into focus, yet again, the ever increasing perils of being a journalist in India.
Even as many are comparing the murder of senior journalist Gauri Lankesh in Bengaluru on Tuesday with the killing of Kannada writer, scholar and rationalist MM Kalburgi two years ago, her death throws sharply into focus, yet again, the ever increasing perils of being a journalist in India.
According to a report in The Indian Express, five Indian journalists were murdered in 2016.
Sandesh Times Bureau chief Tarun Mishra was killed in broad daylight on 13 February, 2016 in  Sultanpur, Uttar Pradesh The Tribune reported.
Mishra was travelling in his car when he was assailed by two gunmen on a motorcycle. Then chief minister Akhilesh Yadav ordered an inquiry and announced a compensation of Rs 10 lakh for Mishra's family, according to the report.
In May 2016, TV journalist Indradev Yadav was shot dead by unidentified assailants near his home while he was on his motorcycle, Indian Federation of Journalists reported. The 35-year-old was a local correspondent for  Taaza TV, a Kolkata-based Hindi news outlet.
That very month, 42-year-old Rajdeo Ranjan, the bureau chief of Dainik Hindustan, was killed by a gang of criminals on motorcycles while he was on his way home from office, according to a report in Hindustan Times. Ranjan worked for Dainik Hindustan, one of Bihar's largest selling newspapers, for two decades, according to the report.
In August 2016, senior journalist Kishore Dave, the bureau chief of a Gujarati newspaper called Jai Hind was murdered while he was reportedly working on a story, NDTV reported. Senior police officials, who did not wish to be named, told NDTV  "personal enmity" could be the reason behind the murder.
In November 2016, 35-year-old Dainik Bhaskar reporter Dharmendra Singh was shot dead at a roadside tea stall during his morning walk, The New Indian Express reported. The police said three men on a motorcycle shot Singh and sped away. They speculated that his killing was motivated by his reporting on the local stone chips mafia, according to the report.
'Government unwilling to act'
"With Hindu nationalists trying to purge all manifestations of "anti-national" thought from the national debate, self-censorship is growing in the mainstream media. Journalists are increasingly the targets of online smear campaigns by the most radical nationalists, who vilify them and even threaten physical reprisals," media advocacy group Reporters Without Borders has warned.
The data seems to bear this out: According to IndiaSpend and media watchdog The Hoot, since March 2015, 11 journalists have been killed across India, five of them in India's most populous state of Uttar Pradesh. Only war-torn Iraq and Syria recorded the deaths of more journalists than India.
According to The Hoot, 24 journalists were killed in India from 2010 to 2014: Three in 2011, five in 2012, eight in 2013 (six from Uttar Pradesh and two from Chhattisgarh) and eight in 2014 ( six from UP and two from Bihar).
The Committee to Protect Journalists claims that at least 27 journalists have been murdered in direct retaliation for their work in India since 1992. India ranks 13th on their Impunity Index — after Russia, Bangladesh and Nigeria —  a measure of countries worldwide where journalist are killed and the murderers go free. According to their previous index, 96 percent of victims were local reporters and the same percentage of cases go unsolved.
Since 1992, only three percent of journalists in India have died covering wars, according to CPJ data, and as many as 46 percent of journalists who were killed while working were covering politics; 35 percent of them were covering corruption.
"That's because the concerned governments are not willing to really protect journalists performing their duties," Paranjoy Guha Thakurta, media commentator and former editor, Economic and Political Weekly, told IndiaSpend.
India deadlier than Pakistan, Afghanistan
According to their 2017 index, India ranks a pathetic 136 out of 180 countries when it comes to freedom of the press, behind luminaries such as Ghana (26), The Dominican Republic (59), Sierra Leone (85), Nicaragua (92) and Chad (121).
Reporters Without Borders previously called India "Asia's deadliest country for media personnel, ahead of both Pakistan and Afghanistan". Committee For The Protection Of Journalists (CPJ) affirmed this statement. Their 2015 data showed there were only two deaths of journalists in Pakistan and no deaths in Afghanistan.
"We urge police in Karnataka to thoroughly investigate the murder of Gauri Lankesh, including whether journalism was a motive," said CPJ Asia programme coordinator Steven Butler, from Washington, DC. "India needs to address the problem of impunity in journalist murders and ensure the press can work freely."
'Does not portray a proper picture of press freedom'
But it doesn't seem as though anyone is listening.
According to a report in The New Indian Express, in July, the government rejected the Reporters Without Borders index.
"Press Council of India in the Ministry of Information and Broadcasting has taken note of the report and found out that their sources in India are ambiguous," Hansraj Ahir, Union Minister of State for Home Affairs said. "The sampling is quite random in nature and does not portray a proper and comprehensive picture of freedom of the press in India."
Find latest and upcoming tech gadgets online on Tech2 Gadgets. Get technology news, gadgets reviews & ratings. Popular gadgets including laptop, tablet and mobile specifications, features, prices, comparison.
World
Traditionally, presidents have tried to avoid making statements that might prove embarrassing later on. They choose their words carefully and proceed 'out of an abundance of caution', per the tagline of the moment in Washington
India
Sampath Raj's personal assistant Arun Kumar was arrested earlier for allegedly remaining in touch with the ring leaders of the Bengaluru violence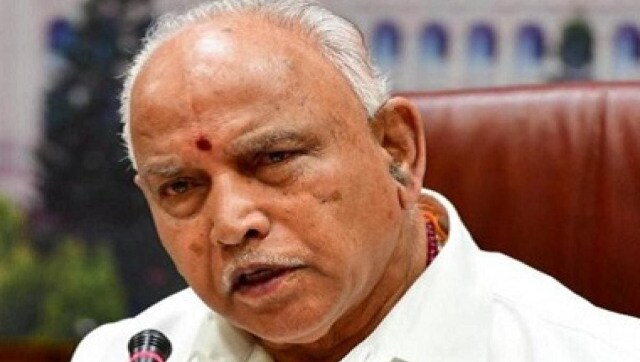 India
BJP legislator Basanagouda Patil Yatnal claimed that the party's top leadership was annoyed with the Karnataka chief minister, and is likely to replace him soon with a candidate from the north Karnataka region