Four rifles go missing from Jammu and Kashmir former Congress legislator's house; police issue alert in Srinagar
The weapons of Congress leader and Member of Legislative Council in Jammu and Kashmir Muzaffar Parray's PSOs went missing from the guard room at his house.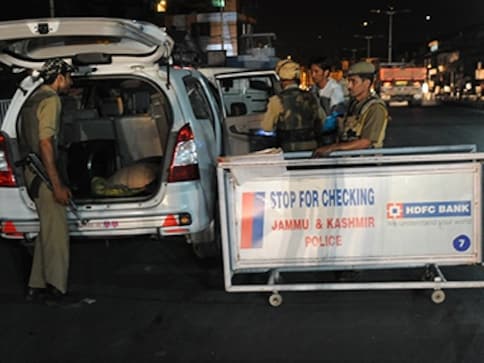 Four AK-47 rifles belonging to personal security officers of a former Congress legislator have gone missing from his official home in Srinagar, the Jammu and Kashmir Police said Sunday.
The weapons of former Congress leader and MLC Muzaffar Ahmed Parray's protective service officers (PSO) went missing from the guard room of his official residence in Srinagar's Jawahar Nagar area, a police official said.
He added that one of the four PSOs of the MLC had complained on Sunday that the rifles were missing from their trunks in the guard room at Parray's home.
The police have sounded an alert in Srinagar as suspected militants may be behind the incident, CNN-News18 reported.
"Police has registered the case and is investigating as to how these weapons went missing. All the four policemen, three from security wing and another from the Sopore district police attached with the former legislator have been summoned for questioning," the Jammu and Kashmir Police said in an official statement.
Parray was not at home when the incident took place, the official said. While it appears to be a prima facie case of negligence on the part of the PSOs, the police are looking into the facts and circumstances of the incident.
"The weapons have not been looted as there has been no armed intrusion into the quarter. We are probing as to how these weapons went missing. An investigation has been launched and we are trying to recover the weapons," the official said.
Earlier in the day, a possible terror attack at a military station in Jammu was foiled by alert army jawans. The army noticed some suspicious movement at around 2 am at the Ratnuchak military station and spotted two suspects approaching the army gate. A gun battle ensued after the army guards stopped the suspects, but they managed to flee.
This is not the first incident in recent times of weapons going missing from a prominent politician's residence in Jammu and Kashmir. In September this year, a special police officer, posted at the residence of a PDP MLA, Aijaz Ahmad Mir, had fled with several rifles. This incident also had taken place in Srinagar's Jawahar Nagar locality.
With inputs from agencies
Find latest and upcoming tech gadgets online on Tech2 Gadgets. Get technology news, gadgets reviews & ratings. Popular gadgets including laptop, tablet and mobile specifications, features, prices, comparison.
India
While one militant was killed following a cordon and search operation at Melhura in Zainapora area of Shopian on Tuesday, three militants were killed by security forces in another operation in Harkipora area of Pulwama district
India
Sharma, 1983-batch IAS officer of AGMUT cadre, was appointed as advisor to the Jammu and Kashmir LG in November last year. He has also been Chief Secretary of Delhi and Goa
India
According to the National Investigation Agency, these NGOs were receiving money from undisclosed donors which were being used for funding terror activities