Fort Kochi and Mattancherry journal, Part 6: Settled in 1990s, Kashmiris of Kerala hope to return to their home state
A sudden surge in militancy in Jammu and Kashmir in the 1990s drove Kashmiris from the Valley to Kerala.
Editor's Note: Fort Kochi and Mattancherry, 10 kilometres to the west of Ernakulam, were once bustling commercial hubs till the late 20th Century. Today, the various ethnic communities that had made this place home are struggling to stay relevant, trying to keep their businesses and traditions. In this multi-part series, Firstpost looks at these communities and their place in the history of Mattancherry. This is the sixth part of the series.
A sudden surge in militancy in Jammu and Kashmir in the 1990s drove tourists from the Valley to Kerala. Kashmiris themselves supplemented the Kerala Tourism Department's bid to project the state as an alternate destination by moving along with the tourists with their exquisite collection of handicrafts and antiques that tourists to the Valley cherished. They have successfully created a mini Kashmir in all the tourism hotspots in Kerala.
The state's commercial capital of Kochi that welcomed ethnic groups from various parts of the country since centuries received the Kashmiris too with its traditional warmth. Fort Kochi and Mattancherry, which beckons tourists from all over the world, gave them ample chance to flourish in their business.
They didn't have to struggle much to settle down in Mattancherry as the Jews who occupied a sizable part of the area had started returning to their homeland by then. The Kashmiris filled the vacuum by taking over the shops and houses vacated by the Jews, who began the reverse migration after the creation of Israel in 1948.
There are about 5,000 Kashmiris in Mattancherry now, according to Kurshid Geelani, president of Kashmiri Traders Welfare Association. He told Firstpost that almost all of them were traders selling various Kashmiri products like handicraft shawls, carpets, jewellery and antiques.
Unlike other ethnic communities in Mattanchery, the Kashmiris have no plans of settling down permanently in Kochi. Like the Jews, they have a strong longing for their homeland. They say they have only one home — Kashmir.
"Home is where our roots are. We cannot abandon our roots because of violence. We have left our state not because of conflicts but in search of business opportunities outside. We will go back when we lose business here," says Mohammed Rafiq, 35, who runs a Kashmiri handicrafts shop at Jew Town.
As permanent settlement is not on their agenda, the Kashmiris have not built any institutions in the places of their current residence like the Gujarathis, Kutchi Memons, Konkanis, Jains and Tamils, who have made Mattancherry their home by establishing their exclusive places of worship, schools, colleges and other institutions.
Kashmiris have also not developed any specific geographic location to live together as a community. They are scattered throughout Mattancherry and Fort Kochi. Most Kashmiris have left their families behind in Kashmir. They go home mostly during off-season and return after spending a few months with their families.
The Kashmiris in Mattanchery have also not formed any socio-cultural organisations to bind them together. They have only a business body to protect their commercial interests. Sajid Khatai, who came to Kochi 17 years ago, said that they did not feel the need for a cultural organisation as all the Kashmiris in Kochi were businessmen, who keep on moving depending upon the opportunities.
"My father was the first Kashmiri to set a shop in the city 45 years ago. As his business flourished, all my uncles and many family members moved to Kochi. All of them have left the city now. Many of them have gone to Bengaluru. Now, only my brother and I are here in Kochi," he told Firstpost.
Sajid said they may also leave Kochi if the business doesn't pick up. The business is now passing through a dull phase. He attributed this to a steady fall in foreign tourist arrivals due to lingering global recession and the Kerala government's decision to shut down foreign liquor bars.
The rising competition in the handicrafts trade is also causing problems to Kashmiris, who are mostly small traders. The big players, who have a large network, have been cornering business by offering commissions to tour operators and guides leaving the small players in the lurch.
The burden of terrorism that Kashmir bears has also been weighing heavily on the Kashmiri traders. The local community started viewing them with suspicion after a Kashmiri trader was arrested in Idukki in 2008 for his alleged links with Hizbul Mujahideen.
A Kashmiri journalist, who came to Kochi on a reporting assignment in 2009, was detained for 10 hours by the state police. A group of academics, who came to the state last year for a conference, was turned away from a hotel in Kochi branding them as Pakistanis.
However, the local Kashmiris have not taken these incidents seriously since they have been facing similar problems in other parts of the country too. Syed Farooq, who came to Kochi 13 years ago, said he had no problems with the locals.
"We are very happy in Mattancherry. The people are friendly and peace loving. They don't fight each other. They like our food, especially our tea, which is made with saffron. Many of them have visited Kashmir and liked the place," Syed said.
"Kochi is one of the best places in India to live and to do business. It provides ample opportunities to everybody to flourish. But we cannot live our homes," says Syed.
Part 1: Century-old settlements fight to retain historical legacy
Part 2: Big retail, local players push entrenched Gujarati trader community towards migration
Part 3: Persecuted for centuries, Konkanis found home in a small plot of land in Kochi
Part 4: Tamils of Dhobi Khana rue at younger generation seeking white collar jobs
Part 5: Kutchi Memons, driven out of their homeland, rebuilt businesses in Kerala
Find latest and upcoming tech gadgets online on Tech2 Gadgets. Get technology news, gadgets reviews & ratings. Popular gadgets including laptop, tablet and mobile specifications, features, prices, comparison.
India
Tapestry Pooling, the initiative developed by the team from Mumbai, is today a finalist in the Open Innovation Track of the $500,000 XPRIZE, a worldwide COVID-19 testing competition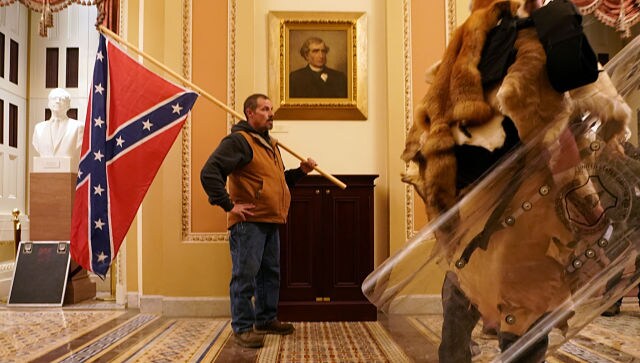 World
These days, democracies tend to collapse from piecemeal backsliding that falls short of the technical definition of a coup but is often ultimately more damaging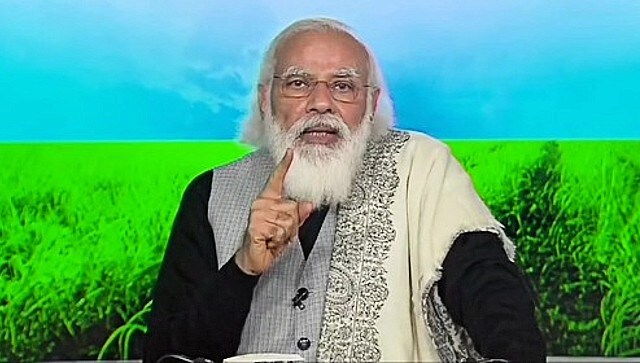 India
'The democratic process cannot be allowed to be subverted through unlawful protests,' tweeted Narendra Modi in response to rioters storming the US Capitol in Washington, DC