Fort Kochi and Mattancherry journal, Part 5: Kutchi Memons, driven out of their homeland, rebuilt businesses in Kerala
The Memons, who were driven out from their homeland at Kutch in Gujarat by a drought in the early 19th Century, had to face several odds in rebuilding their lives in Kochi.
Editor's Note: Fort Kochi and Mattancherry, 10 kilometres to the west of Ernakulam, were once bustling commercial hubs till the late 20th Century. Today, the various ethnic communities that had made this place home are struggling to stay relevant, trying to keep their businesses and traditions. In this multi-part series, Firstpost looks at these communities and their place in the history of Mattancherry. This is the fifth part of the series. 
"The Golden Age is before us, not behind us"— this famous Shakespearean quote borrowed by Cutchi Memon Jamath to describe its checkered past perhaps sums up the history of the Memon community in Kerala's port city of Kochi.
The Memons, who were driven out from their homeland at Kutch in Gujarat by a drought in the early 19th Century, had to face several odds in rebuilding their lives in Kochi. They fought them with a great deal of perseverance and flourished as one of the leading business communities in Metropolitan Cochin.
"When our forefathers landed in Cochin in 1815 the only capital they had with them were their goodwill of being honest and trustworthy businessmen. The Maharaja of Cochin, who knew about these attributes, allowed them to settle down in the city. He believed that the Memons will make his state prosperous by making use of their foreign trade links," says AS Abdul Latheef Sait, vice-president of Cochin Cutchi Memon Jamath.
The Memons did not disappoint the King. They started in earnest by finding global market for various products from the state. While other ethnic groups focused on spices, the Memons concentrated on fish products. They began the global hunt by exporting dry shrimps to Burma. Memons were the first in Kochi to export dry shrimp.
The Memons also took a leading role in seafood industry when India started exports in 1950s. Abad Fisheries, which was established by a Memon (Usman Hashim) in 1931, is today a leading processor and exporter of frozen seafood. The firm has also diversified its business into hospitality and realty sectors.
Memons also tried to lay a strong foundation for commerce in the city by establishing the Cochin Chamber of Commerce and Industry. The chamber established in 1857 is one of the oldest chambers of commerce in the country. It played a leading role in the all-round development of the state since its inception, according to Latheef Sait.
While other ethnic communities kept off politics, the Kutchi Memons made their mark in politics as in the business front. The members of the community had mostly associated with the Indian Union Muslim League (IUML), which is currently the second largest constituent of the Congress-led Opposition United Democratic Front (UDF).
While late Ebrahim Suleiman Sait and GM Banatwala served as national president of the party, several others held important positions in the state unit of the IUML. Members of the community were also elected to Cochin Corporation and Mattancherry municipality several times. Zakaria Sait, a prominent member of the community, was elected to the State Legislative Assembly in 1980, 1987, and in 1992 from Mattancherry. He held the office of the deputy Speaker from 1980 to 1982. He had also served as deputy mayor of Cochin Corporation.
Though Kutchi Memons worked hand in hand with the local Muslims, the history of Muslims in Kerala is quite different from that of the Memons.
While the Kerala Muslims trace their origin to the trade links between Arabia and Malabar that existed even before the advent of Prophet Muhammad, the Kutchi Memons embraced Islam only in AD 1421. Memons were originally Lohanas, belonging to Vasiya caste, in the Sindh region of Gujarat.
According to Frontiers of Embeded Muslim Communities in India by Vinod K Jairath, Pir Yusuffuddin Sahib converted them to Islam. The first convert was named 'Adam'. He gave them the title 'Momin', meaning 'believer' which in due course changed into Memon. The Memons settled in Bhuj, capital of Kutch, after the Hindu communities in Sindh ostracised them.
They started migrating to various parts of India after a drought hit the region. Apart from Kochi, Alappuzha also hosted another group of Memons. Like Kochi, Memons were given all facilities to settle in Alappuzha by King Raja Kesava Das with a brief to promote the export trade of copra (dried coconut) and coir, according to Jairath's book.
According to Latheef Sait, currently there are about 3,000 Kutchi Memons in Kochi. Local people call them Saits or Sethu (owners). Memons mostly follow the Hanafi school of Sunni Islam. However, some follow other Sunni schools such as the Maliki and Shafi΄i schools.
"We identify ourselves as Hanafi Muslims as we believe there is one Allah and Prophet Mohammed is his messenger. We have our own mosque. Even though there isn't much difference in religious rituals, we don't go to the mosques of other sects," says Latheef.
Therefore, Memons establish mosques wherever they go. The prominent mosque of Memons at Mattancherry is Kutchi Hanafi mosque. The mosque built in 1875 still exists. Lateef said that the population of the Memons was shrinking as majority of them have adopted small family norms unlike other Muslims in the state.
The total population of Kutchi Memons across the world is less than 30,000. Mumbai has the maximum number of 15,000 Memons, says Lateef Sait. Memons are bound together by Jamaths, which literally means congregation.
Established with the objective of promoting the betterment of the community, the Jamaths are vested with powers to issue marriage certificates, resolve matrimonial disputes and enforce rules and guidelines to check undesirable practices. They also undertake various programmes to support the poor and needy members of the community.
"The general impression among people is that most members of the Memon community are rich businessmen. This is not true. Only 50 percent of the community is involved in business and trade. Others are doing various jobs. The new generation is not coming to business as the modern business requires huge investments," says Nishad Ummer, an executive committee member of the Kochi Cutchi Memon Association.
Nishad, who works in a bank, said that a sizable number of the community is poor. Many of them struggle to make both ends meet. Nishad said that the association was trying to uplift them by providing them stipends and financial assistance for various purposes, including marriage.
Abdul Azees Essack, who is involved in coconut oil trade, said members of the community were, however, closely knit. They celebrate religious festivals like Eid together and come together for social occasions like marriages. Marriage celebrations last more than a week. They bring together relatives and friends in large numbers to the homes of the bride and the groom.
Language is a big factor that has kept the identity of the community intact over the years. While the Memons in other parts of the country have abandoned Kutchi and switched over to Urdu, those in Kochi still speak their own language, which is close to Sindhi.
Though almost all Memons are fluent in Malayalam, they speak only Kutchi at homes and at Kutchi congregations. Though they have adopted the local food in many ways, Memons like to stick to traditional foods as far as possible. The most well-known dish is Muttiya, which are dumplings set in meat and vegetable broth.
Though the business conditions have changed a lot, Memons are not worried about their prospects. "We have not abandoned our basic principle of honesty despite many adversities. We have nothing to fear as long as we stick to our values," says Latheef.
Part 1: Century-old settlements fight to retain historical legacy
Part 2: Big retail, local players push entrenched Gujarati trader community towards migration
Part 3: Persecuted for centuries, Konkanis found home in a small plot of land in Kochi
Part 4: Tamils of Dhobi Khana rue at younger generation seeking white collar jobs
Find latest and upcoming tech gadgets online on Tech2 Gadgets. Get technology news, gadgets reviews & ratings. Popular gadgets including laptop, tablet and mobile specifications, features, prices, comparison.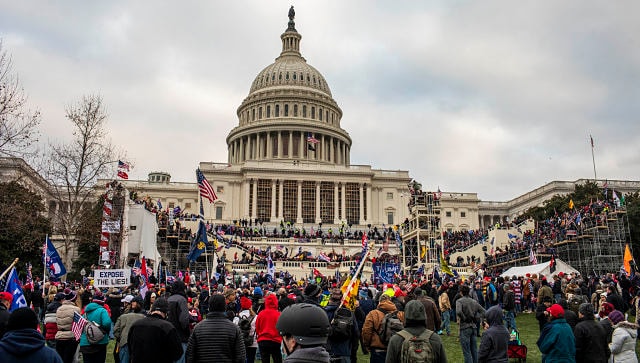 World
A full reckoning will take months or even years, and many lawmakers have called for a formal commission to investigate
India
Governments can ensure that religious processions don't end in violence. For that though, the lives of innocent citizens, especially minorities, should matter to them
India
From the moment she steps out of her home till she reaches her Chepauk office, Aruna Devi requires assistance from passersby at multiple points. "That there is still no policy to cater to something as basic as transportation shows that there is no concern for us," says the Chennai revenue official