Fort Kochi and Mattancherry journal, Part 4: Tamils of Dhobi Khana rue at younger generation seeking white collar jobs
The dhobis belong to Vannar community of Tamil Nadu. Though there are different accounts about their settlement in Fort Kochi, it is widely believed that the settlement is more than three centuries-old.
Editor's Note: Fort Kochi and Mattancherry, 10 kilometres to the west of Ernakulam, were once bustling commercial hubs till the late 20th Century. Today, the various ethnic communities that had made this place home are struggling to stay relevant, trying to keep their businesses and traditions. In this multi-part series, Firstpost looks at these communities and their place in the history of Mattancherry. This is the fourth part of the series.
Sixty-five-year-old Raghavan's pension is barely enough to meet his family's needs. But that doesn't stop him from setting aside at least Rs 300 per month to get his family's clothes washed.
Once a week, he takes the clothes to a traditional dhobis group. Many like Raghavan in Fort Kochi and nearby areas have been using the services of these dhobis for washing and ironing their clothes.
This Dhobi Khana, believed to be the only one in Kerala, have a rich history behind it. The dhobis belong to the Vannar community of Tamil Nadu. Though there are different accounts about their settlement in Fort Kochi, it is widely believed that the settlement is more than three-centuries-old.
One account says that they were brought by the Dutch 300 years ago to do laundry for their soldiers while another theory is that the King of Kochi brought them from Coimbatore and Tirunelveli to wash the army uniforms of the Portuguese, who came before the Dutch.
The King had allotted them 13 acres of land at Veli for their work and living. They had 70 ponds to wash the clothes. However, in 1976, the Greater Cochin Development Authority (GCDA) took away a part of the land and in return built a shed with washing facility for the community.
The shed has 40 washing pens, each assigned to a family. Next to the shed is a drying yard with cross poles and ropes. The washed clothes are left out to dry in the sun. The clothes are tucked in between ropes to secure them, thus avoiding the use of clips.
The Kochi-Muziris Biennale Foundation (KMB) had donated an industrial washing machine to the Dhobi Khana last year but the washer folk prefer to use traditional washing methods.
Devadas, who started working at the age of 15, said that he was not using the machine as his customers preferred hand wash. "People from various parts of the city come to us because we wash the clothes in the traditional way. They are confident that we do not use any harmful chemicals. We use soap for washing and rice water to starch them. Harder clothes are washed by beating them on the stones," said the 61-year-old.
Dhobi Khana Association secretary Satheesh said that the low rates charged by them for washing and ironing clothes was one of their USPs. He said that they were charging only half the usual price in the market. "We are charging only Rs 25 for washing and ironing a pant or shirt as against Rs 50 charged by the modern laundries and dry cleaners," said Satheesh, who is a software engineer by profession. He works at the Dhobi Khana during off days.
Satheesh claimed that they were able to make a decent earning even with the lesser charges.
Rajashekharan, 51, said he could build a house for himself, another for his brother, educate his two sons, marry off his sisters and take care of his aged parents with the earnings he made from Dhobi Khana.
"The Dhobi Khana has given me everything. I started from the scratch at the age of 10. I could not go to school. I worked hard and gave better education to my children. Both of them have gone abroad and are supporting me now. I can afford to relax now," said a contented Rajashekharan.
People like Sreenivasan do not agree with Rajashekharan. He said that he could not meet all the needs of his family despite working very hard. He attributed this to the fall in business. He said there weren't enough jobs for all in the Dhobi Khana.
"Many of us get work only for 15 to 20 days a month. There is absolutely no work during the monsoon. As a result, many are leaving the profession. The older folks are also finding it difficult to cope with the strenuous work," said 55-year-old Sreenivasan.
Satheesh does not share this view. He said there were enough jobs if people were ready to work. Apart from the locals, clothes are brought to the Dhobi Khana from hotels, home stays, hospitals and even cruise ships. Members of the association are also free to canvas business individually.
He said many were already going out and collecting clothes from areas not just in Fort Kochi and Mattancherry, but also from entire Ernakulam. His only worry is whether there will be enough people to do the job.
He said that the new generation, who are educated, were looking for white collar jobs. They find the laundry work inferior to their status. The association is trying to address this problem by modernising the laundry.
Satheesh said that the association had drawn up a project to install washing machines, dryers, steam irons, and all the modern methods of laundry as part of the modernisation of the Dhobi Khana. This, he hopes, will bring the new generation to the traditional profession.
"The modernisation will cost Rs 50 lakhs. We have approached the government for financial assistance. If we get the funds, we will start the modernisation works immediately and bring the new generation back to the field," he told Firstpost.
He said that they had great goodwill among the people. If we leverage this by installing modern equipments we can bring the youngsters back to the Dhobi Khana. Our attempt is to make it a decent and remunerative job," he added.
The members of the association also have a feeling that the government is not doing anything for them. While the state government has several welfare schemes for the working class, the dhobis are not even covered under the pension and insurance schemes.
Satheesh said they had submitted representation to the government for bringing them under the schemes. The association has introduced a medical insurance scheme to take care of those who are not able to meet the medical expenses.
The dhobis live as a community on Dhobi Street adjacent to the Dhobi Khana. Earlier, the members of the community used to live in row houses which resembled a typical village in Tamil Nadu. Now many have demolished the thatched huts and built Kerala-style concrete buildings in their places. Some of them have even purchased cars.
Though the community has blended well with the locals, they maintain their distinct identity. They have two temples dedicated to Goddess Mariyamman and Lord Siva. They celebrate the traditional 'Mulakottu' festival in August. The eight-day festival is celebrated with traditional Tamil songs and dance. On the last day of the celebrations on 15 August, the Vannar community members move in a group, dancing and singing through the streets of Fort Kochi, till they reach the beach to take a holy dip in the sea.
About 70 families reside on Dhobi Street. The street has many common facilities, including a library, park, common rest room, badminton court gymnasium, and a room for indoor games.
Like most other ethnic groups, the members of the Vannar community are at home in Fort Kochi and Mattancherry.
"This is our home, we and our next generations will live on this land," says 52-year-old Selvan, who was born and brought up in Fort Kochi. Other members of the community also share the same opinion. They are hopeful that Kochi that gave them shelter will also provide them with means of livelihood.
Part 1: Century-old settlements fight to retain historical legacy
Part 2: Big retail, local players push entrenched Gujarati trader community towards migration
Part 3: Persecuted for centuries, Konkanis found home in a small plot of land in Kochi
Find latest and upcoming tech gadgets online on Tech2 Gadgets. Get technology news, gadgets reviews & ratings. Popular gadgets including laptop, tablet and mobile specifications, features, prices, comparison.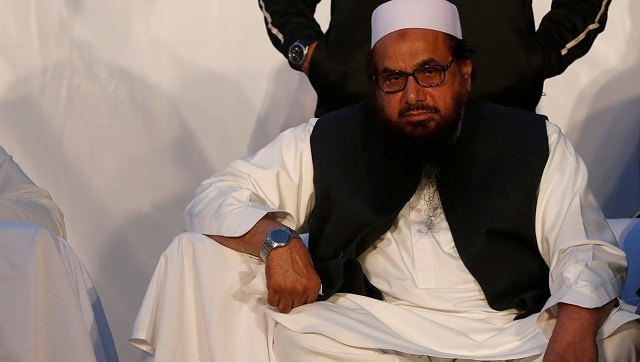 World
Saeed has been in and out of house arrest since 2008, with the courts setting him free after the State seemed unable to frame charges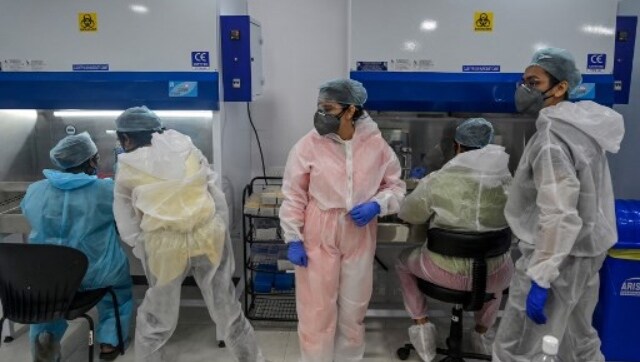 India
While experts say that rapid antigen tests can help countries with out-of-control outbreaks, India's practice of conflating the data from rapid tests and RT-PCR tests risks painting an incomplete picture of its infection rates
Entertainment
While there's no doubt that online shows entertained and even comforted us during these trying past few months, there's also no doubt that they'll never match up to the experience of watching a concert in person. And sadly, they don't seem to be matching up in terms of income for artists either.