Former Haryana CM Bhupinder Hooda blames central govt's 'anti-farmer policies' for unrest, suicides
Former Haryana chief minister Bhupinder Hooda alleged that the 'anti-farmer' policies of the BJP-led central government were responsible for the farmer suicides in the country
Rewari: Former Haryana chief minister Bhupinder Hooda on Sunday alleged that the "anti-farmer" policies of the BJP-led central government were responsible for the farmer suicides in the country.
"Farmers in the country are at crossroads. They are staring at a disaster due to the government's anti-farmer policies which are responsible for cases of farmer suicide," he said at a kisan panchayat organised to highlight the plight of farmers in Rewari.
The BJP, before the polls, had promised to implement the Swaminathan Commission report, but once it came to power it "forgot about it", Hooda alleged.
"The question today is not about the plight of farmers in Maharashtra, Madhya Pradesh, Andhra Pradesh, Tamil Nadu or Haryana, but peasants across the country. The BJP government is pursuing anti-farmer policies," the former chief minister said.
Claiming that the UPA had waived about Rs 72,000 crore of farmers' loans, he said the central government cannot just wash its hands off by leaving matters of farm debt waiver to the states.
"When farmers are demanding loan waiver, ministers in the central government are saying it is a state subject," Hooda said.
He also asked why the state government was not waiving farm loans like in Maharashtra and Punjab.
Hooda also criticised Haryana Chief Minister Manohar Lal Khattar for not "vigorously" pursuing matters related to the early construction of the Sutlej-Yamuna Link canal (SYL) with the Centre.
"He (Khattar) should ask the Centre to complete the canal's construction. The court's verdict does not bar (the state) from taking up the construction work," he said.
Senior Congress leader Raghubir Singh Kadian read out a 15-point charter that listed the party's demands, among which was the implementation of the Swaminathan Commission's recommendations.
Kadian and other leaders present on the occasion favoured that Hooda be made the president of the Haryana Pradesh Congress Committee.
The former chief minister, who recently held a kisan panchayat in Kurukshetra, announced that a maha kisan panchayat will be held at Jind next month.
Notably, senior Congress leaders of Haryana have been holding separate public meetings in different parts of the state on farmers issue.
Senior leader Randeep Singh Surjewala has been holding meetings in different parts of the state where he has targeted the Centre on farmers issue.
Haryana Congress president Ashok Tanwar had launched a three-day 'satyagraha' in Karnal recently to highlight the plight of peasants.
India
Congress MP Ripun Bora claimed that the union minister's birthplace was Harinathpur in Gaibandha district of Bangladesh and he reportedly came to West Bengal for computer studies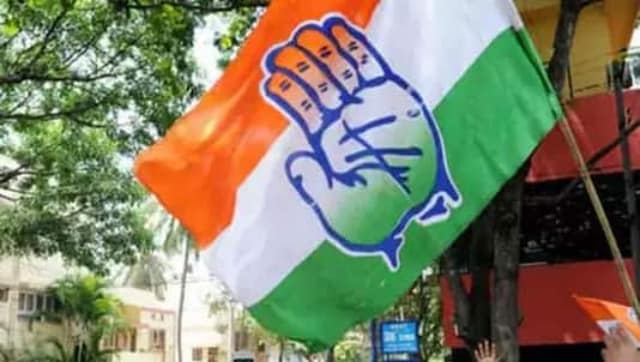 Politics
Demanding a court-monitored inquiry, Congress' Mallikarjun Kharge questioned if governments in Madhya Pradesh, Manipur and Goa were also toppled using the spyware
India
As the Opposition creates ruckus in Parliament, the Centre says the controversy is an attempt to malign Indian democracy and its well-established institutions