Former CJI KG Balakrishnan says he didn't know Justice Karnan while appointing him as Madras HC judge
Reacting sharply to the Justice CS Karnan fiasco, former Chief Justice of India, KG Balakrishnan on Tuesday made it clear that he did not personally know the controversial judge while appointing him as a judge in the Madras High Court in 2009.
Reacting sharply to the Justice CS Karnan fiasco, former Chief Justice of India, KG Balakrishnan on Tuesday made it clear that he did not personally know the controversial judge while appointing him to the Madras High Court in 2009.
Talking to The Indian Express, the former top judge also expressed dissatisfaction over the collegium system of selecting high court and Supreme Court judges.
"There was no way I could have known about Justice Karnan. We have no such mechanism (in the Supreme Court). We get recommendations from the high court concerned. Chief justices propose the names and we go by that. I did not make any specific inquiry about him (Karnan)," the former Chief Justice of India was quoted by The Indian Express as saying.
Balakrishnan also said that he had appointed over 300 judges during his tenure as the chief justice of the country and added that it would be impossible for the collegium to scrutinise each and every candidate.
Karnan came into limelight after he had written to Prime Minister Narendra Modi, urging him to take action against what he termed as "high corruption at the judiciary". He had gone onto name around 20 judges of the apex court and the Madras High Court in the letter dated 23 January.
However, the apex court initiated contempt of court proceedings against Karnan for making aspersions against sitting judges.
The top court has asked Karnan to appear in person before it and explain as to why contempt proceedings be not initiated against him.
The issuance of the notice was historic because for first time a constitutional court had started the contempt of court proceedings against a judge of the supreme court or high court. Nevertheless, Karnan refused to appear in front of the apex court to face charges. This led to the Supreme Court issuing a bailable warrant against the Calcutta High Court Justice on 10 March.
The day started with a seven-judge Constitution bench headed by Chief Justice Jagdish Singh Khehar asking the West Bengal Director General of Police to serve the bailable warrant personally to Justice Karnan and sought his presence before it on 31 March. The bench also asked him to furnish a personal bond of Rs 10,000.
Karnan on his part has been defended himself alleging that he has been targetted only because he is a Dalit. On the same day, he held a press conference railing against the Supreme Court order. He called it an "attempt to ruin" his life as a Dalit judge, and directed that a case be filed under the SC and ST Act.
Former union law minister and eminent lawyer Ram Jethmalani also warned Karnan to apologise for casting aspersions against 20 "corrupt" judges and seeking probe against them to curb "high corruption" in the Indian judiciary.
Jethmalani in his 11 March letter had written, "As a senior member of the Bar and living in the departure lounge of God's airport I am advising you to withdraw every word that you have uttered and humbly pray for pardon for every stupid action you have so far indulged in."
Defending the sanctity of the Indian judiciary, he added that it is the only protection that the common man have in the "corruption-dominated country" and warned him to neither destroy or weaken it.
With inputs from agencies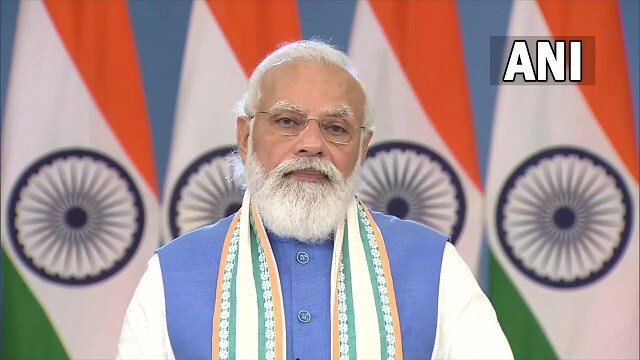 India
Prime Minister Narendra Modi said no matter how powerful a person may be, stern action should be taken against those who work against the interest of the nation
India
He made the statements a day after Maharashtra Chief Minister Uddhav Thackeray launched a no-holds-barred attack on the BJP during the Shiv Sena's Dussehra rally in Nagpur
First Cricket News
The PCB suspended the Northern Cricket Association player under Article 4.7.1 of its Anti-Corruption Code, which means he cannot take part in any cricket-related activity pending investigation.