Firstpost's #MeToo Conversations: Sharin Bhatti, Sandhya Menon on the movement's impact on mental health
Dr Deepali Ajinkya, Nikhil Taneja, Sharin Bhatti and Sandhya Menon spoke with Meghna Pant at #MeToo COnversations about the mental health repercussions for both men and women | #MeToo | #MeTooIndia
As more and more #MeToo stories tumble out of the closets in which they've been held long-suppressed, long-repressed, there has been collective catharsis — and trauma.
There is the trauma of the survivors themselves, who are bringing out in the open hurts they have long concealed. There is the trauma of the women and men who have chosen to share these survivors' accounts on their social media timelines. There is the trauma of all those reading these #MeToo stories, triggered into thinking about their own experiences with assault and/or harassment they'd rather forget.
How does one deal with this trauma? How does one heal?
This was the thrust of the fourth session of the day at Firstpost's #MeToo Conversations. A series of panel discussions moderated by award-winning writer Meghna Pant, the intent of #MeToo Conversations was to shed light on some of the vital issues the #MeTooIndia movement has raised.
So it was, that after sessions on understanding what constitutes harassment; the legal options available to survivors; and how the movement can become truly inclusive, the focus shifted to dealing with #MeToo's impact on mental health.
The panelists for the session were Dr Deepali Ajinkya, Nikhil Taneja, Sharin Bhatti and Sandhya Menon, who spoke with Meghna Pant about the mental health repercussions for both men and women.
Bhatti pointed out that #MeToo has triggered past experiences for many. "Recounting experiences can feel like reliving them. Physical scars heal, but perpetrators leave a mental and emotional impact on their victims," she said, and also went on to speak of why men may not want to participate in #MeToo (which is a gender-neutral movement). "Men don't know how to grapple with the movement; they don't understand how something that happened 10 years ago can be remembered," Shirin explained.
Several other factors may dissuade survivors from speaking out.
Menon said the gaslighting survivors were often subjected to, was one such factor. "My perpetrator was smart, suave and polished," she said. "After he kissed me non-consensually in his car, he called me the next evening and insisted I should not tell anyone. I was confused. I began thinking about how I should not have been in this situation."
She says that she and another survivor (Prof Sonora Jha) who had also been targeted by the same man, had similar sentiments when they finally 'outed' him — as though they had somehow 'betrayed' him. "Why do we make someone else's shame our own?" Menon asked. "It is disrespectful to myself that I did that."
Women also stay silent because they have trouble accepting a crime was perpetrated against them. "They need to speak to colleagues and friends to know they are not alone, which is what makes #MeToo important," Dr Ajinkya said.
Dr Ajinkya emphasised the need for support systems that could help survivors deal with trauma. Talking to someone about the harassment you have suffered is essential, she added. "Share your feelings and don't suffer or be helpless or alone," Dr Ajinkya said.
Meanwhile, Taneja offered a glimpse of the male perspective.
"Men cannot empathise with women because they cannot process their own emotions," Taneja said. "We don't teach kids about gender sensitisation, and men don't know how to be part of the conversation. That's because men don't know how to empathise with themselves. When men are told not to deal with their emotions, it results in a society such as ours."
"It always comes down to the power structure. A man may think — 'If I am able to get away with words, I can get away with actions'. It all boils down to how repressed we have been as a culture. Over the last few days, I have realised that the problem is not external; it is not around us but within us. The movement is forcing every man to introspect," Taneja added.
Follow live updates and video stream from the summit here.
Explainers
Wrestling Federation of India chief Brij Bhushan Sharan Singh has been accused of sexually harassing female wrestlers, mental torture and not paying wrestlers. The BJP MP from Kaiserganj has denied all the charges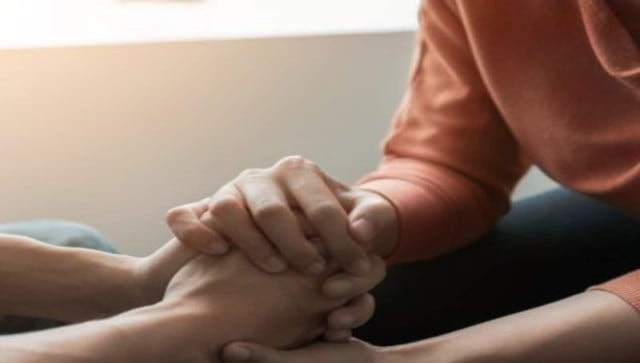 Opinion
India needs to invest in mental health treatment because of the impact it has on society and productivity. There has to be a system of tracking and accountability in place, as well as an increase in funding for public engagement, support hotlines, and community groups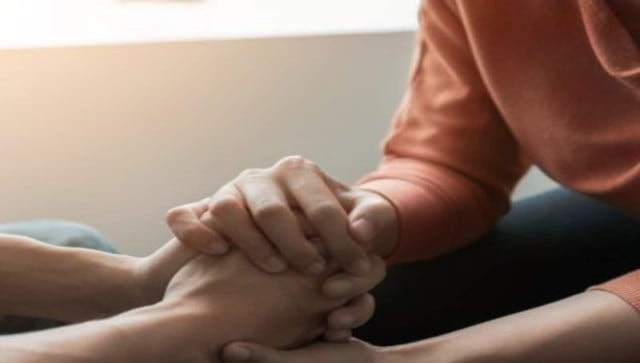 Opinion
Change is good but constant change takes a toll on mental health and not all of us can cope with it