Firstpost's #MeToo Conversations address what comes next for the movement in India
#MeToo Conversations is a platform that aims to address why this could be a defining moment for India and what should be the course of action going forward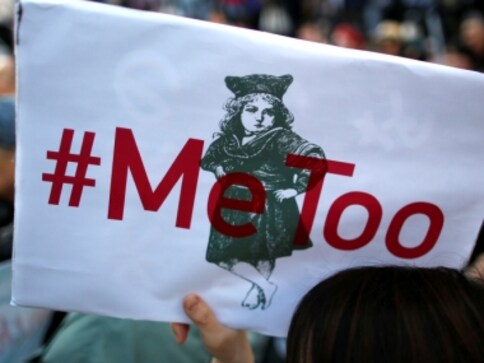 Firstpost will be hosting a series of panel discussions called #MeToo Conversations on 18 October following the resurgence of the movement which has taken social media in India by storm over the last couple of weeks.
Many women came forward and shared incidents of sexual harassment, calling out several prominent personalities in the media and entertainment industry. The accusations levelled ranged from inappropriate behaviour and lewd innuendo to rape. These troubling accounts have compelled many to reassess their previous discomfiting encounters.
In light of these events, #MeToo Conversations is a platform that aims to address why this could be a defining moment for India and what should be the course of action going forward. While some of the narratives have resulted in legal action and have been instrumental in leading several leading entertainment companies towards dissolution, the question remains as to what comes next for the movement.
Talking about the event, journalist and author Meghna Pant, who will be chairing the panel discussions, said, "We are hoping that with these conversations, the MeToo movement in India stays strong, gathers further momentum and is not dismissed as yesterday's news."
She added that the discussions will focus on everything, from what led to MeToo in India, and what actually constitutes as sexual harassment, to what women can do if they face harassment and how companies can address these issues. "One of the panel discussions is also about not being one-sided because the truth is not about gender, it is about facts," she said.
"We are through this conversation trying to get both perspectives and not be blindsided by one gender, one narrative or one discourse. The entire purpose is to take the conversation of MeToo forward and to enable women to understand what affirmative action they can take and present both sides of the story."
Even if consent, on the whole, might appear to be a grey area, it is imperative that certain lines be drawn to clearly state what constitutes as consensual. The panel discussion is thereby an attempt to start a conversation about the impact of the movement and bring this subject to the table.
On the MeToo movement, Pant noted that it will not gain traction unless and until we take it beyond community discourse. "So women have another battle that they have to fight, which is walking the talk and converting the allegations into charges."
She further said, "MeToo charts a territory that make it easier for women in the future to fight sexual harassment and also makes men aware that they will be called out for being predators and hopefully we will do away with sexual harassment."
Of the event BV Rao, Editor, Firstpost says, "The ongoing #MeToo movement has raised several pertinent questions, such as — what constitutes sexual harassment? What's the best way to formulate a solution that can bring about a real and lasting change? #MeToo Conversations attempts to open up a dialogue on these issues. Through #MeToo Conversations, we hope to address the grey areas and figure out what comes next for the movement, and for Indian workplaces that aim to be better, safer."
Firstpost presents #MeToo Conversations on 18 October, 2018 from 10 am to 7 pm at The Habitat, Khar (West), Mumbai.
Explainers
Wrestling Federation of India chief Brij Bhushan Sharan Singh has been accused of sexually harassing female wrestlers, mental torture and not paying wrestlers. The BJP MP from Kaiserganj has denied all the charges
Entertainment
Time's Up — the now-embattled anti-harassment organization founded with fanfare during the early days of the #MeToo reckoning against sexual misconduct — is ceasing operations, at least in its current form
Entertainment
Spacey received a lifetime achievement award from the museum, discussed key roles during a master class and then introduced the 1999 film American Beauty, for which he won his second acting Oscar, to a sold-out crowd