Firstpost Editor's Picks: RAW's internal squabbles, Virat Kohli's churlishness, problem with loan waivers; today's must-read articles
A quick rundown of the five best articles published by Firstpost on Tuesday, 18 December.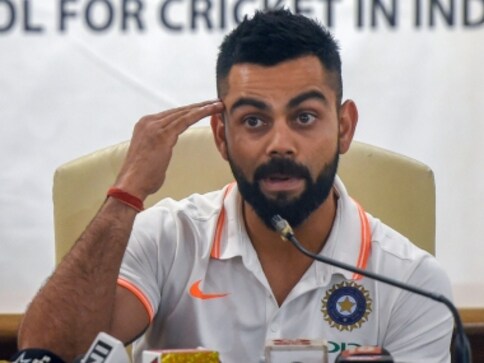 Succession battle pits R&AW against IPS cadres as ugly internal squabbling remains an open secret in India's spy agency
Ever since 2014, at least 13 senior officials who held operational posts have been removed from RAW, after they were passed over for promotion. In many cases, the evidence is murky, but they all have one common feature: Those sacked belonged to RAW's organic cadre, the Research and Analysis Service — not its competitor for institutional control, the Indian Police Service (IPS).
Madhya Pradesh, Chhattisgarh farm loan waivers: Politics of sops can kill an economy; fiscal indiscipline no pathway for poll wins
Experts have argued that the state and the central governments need to think beyond waiving loans and instead strengthening the repayment capacity of the farmer. In the past year or so, waiving farm loans has been a major focus of an election pitch, especially after unhappy and frustrated farmers spilled on to the streets protesting against the government.
How does the Donald Trump presidency end? Impeachment, indictment, resignation or political landslide?
Results of the November 2018 midterm elections showed Trump remains more popular with Republican voters than others in the Republican party: which is why folks in his party are wary of speaking out against him ahead of the 2020 elections and instead maintain a thin-skinned veneer of unity. Trump's political pivot for the next election hasn't yet happened and by all accounts, his base is not enough to do an encore of 2016.
Virat Kohli's churlishness, and our justification of it, is a testament to how little Indians value good behaviour
Virat, in fact, is only representative of what we're increasingly becoming. A world so full of itself, so quick to be offended, so swift to judge, so lacking in grace and overcompensating with confidence, so insular that the idea of The Other (other person, other opinion, other culture) is repulsive because it somehow dilutes our understanding of ourselves. We're spiralling into an era where pride is a virtue and politeness is a sign of weakness.
Katrina Kaif is finally coming into her own, minus the male influences in her life
In so many ways, Katrina's life, or at least the people-facing parts of it, has been a curious reflection of her career: always playing second fiddle to the leading men, despite top billing as a headlining act. Katrina has starred in five major movies since she and Ranbir split, and is weeks away from one of the year's biggest releases, but our most pressing collective concern is if she's over her ex yet.
World
If the Manhattan district attorney were to indict Trump, the 76-year-old would become the first former president to be charged with a crime. That would also upend his bid to win the Republican nomination for the 2024 presidential election
World
A Trump loyalist turned adversary, Cohen is likely to provide critical details about whatever involvement the Republican presidential candidate may have had in the payments, made in the final weeks of the 2016 campaign, to two women who alleged affairs or sexual encounters with him.
World
While Saudi Arabia is fighting the decision, insisting U.S. courts have no jurisdiction over its high officials, the ruling means lawyers for the PGA Tour would be able to question top officials about business secrets that the Saudis have held close