Katrina Kaif is finally coming into her own, minus the male influences in her life
Evidently, Katrina has finally found her identity — both professionally and personally.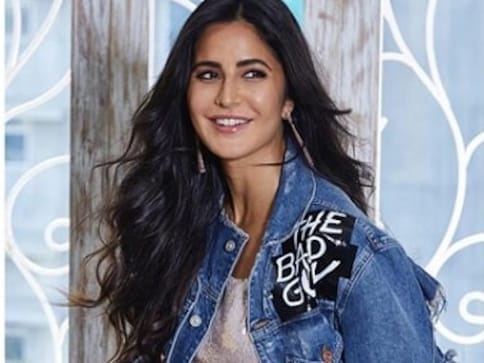 Breakups are terrible.
No matter how you slice it, or how many inspiring/well-intentioned/earnest platitudes are thrown at you, there's no denying the fact that they sting and burn. Massively.
While breakups are vile experiences for everyone, one can only imagine that they're about a thousand times worse when the two (or more) people involved also happen to be wildly popular celebrities, capable of whipping the nation into a frenzy with every seismic shift in their dating graph. Who would want to willingly invite attention to one's lowest, least-confident moments?
And yet, some celebrities, no matter how tight-lipped they are about their relationships, don't really have a choice in the matter. Or have far lesser choice than their peers. Case in point being Katrina Kaif.
In her 15-year-long career as an actor, Katrina's relationships and their eventual demise have generated more interest than her acting abilities ever could — even when she only hesitatingly, if at all, acknowledged them.
The earliest reports about her relationship with Salman Khan surfaced in 2003 and continued all the way until 2010, when she started dating Ranbir Kapoor. For the seven years that she ostensibly dated Khan, curiosity over when, or if, they would tie the knot, overshadowed all public interest in her career. The same pattern continued for the six years Katrina and Ranbir dated.
For one of the most commercially viable actresses in the country, oddly, Katrina's public persona has always revolved around the men she's romantically linked with.
Leaked photographs from a 2013 vacation in Spain with then-boyfriend Ranbir, their moving in together in 2014, and rumours of a secret engagement later that year got her more press than the four films she appeared in that time, one of which, Dhoom 3, went on to become the first Indian film to earn Rs 500 crore worldwide.
In so many ways, Katrina's life, or at least the people-facing parts of it, has been a curious reflection of her career — always playing second fiddle to the leading men, despite top billing as a headlining act. Katrina has starred in five major movies since she and Ranbir split, and is weeks away from one of the year's biggest releases, but our most pressing collective concern is if she's over her ex yet.
Which is why it came as no surprise to anyone when Vogue, in its cover interview for the December issue, led with and dedicated a large portion of its magazine inches to the infamous breakup that happened almost three years ago.
What was refreshing, however, was the candour with which Katrina chose to respond to what can only be an irksome level of interest in her romantic life, this time around. In place of her usual reticence, Katrina displayed an incredible amount of self-awareness and dignified acceptance of her struggles as she spoke about the turmoil in the aftermath of her breakup with Ranbir. But most importantly, she showed us vulnerability.
On behalf of anyone who is, has, or will have their hearts broken, I want to thank Katrina for inserting a sliver of reality into the surreal experience that is, well, being dumped. For once, we got the real deal, not Bollywood's heavily edited bullshit version of a breakup. A world where the lead protagonists never stew in misery, or drown their sorrows in the cocktail that is two-parts self-pity and one part self-loathing.
Katrina spoke about the low-key, but inevitable, identity crisis one experiences in that moment of realisation when it hits you that you've gotten so used to being spoken about and defined in the context of the relationship, that now that this anchor to the rest of the world doesn't exist, you're not sure who you are. You instinctively know what she's talking about when she says:
"It's probably one of the first times in my life where I really had only myself to focus on. And when you focus on yourself, often, the first thing you realise is that you don't really know yourself. It's like a period of not knowing, a period of being uncomfortable because you're seeing yourself in your raw form without embellishments and then accepting that you don't really know who you are."
She talked about the feeling of having the proverbial rug pulled from under one's feet, and the enormity of the moments when one realises there's no one else to blame anymore, when she says:
"What human nature does is that when we have something, or someone, to focus on, we can also shift a lot of our attention there, so we are not really forced to look at ourselves in any great perspective. We're able to kind of shift a lot of responsibility — on decisions, for happiness, for entertainment and motivation. So now, when the sole burden of your life, what you're doing, and your state of mind is on your shoulders because there's nothing to distract you, that is a very intense time."
Who among us isn't guilty of being over-dependent, or dumping the burden of responsibility for our feelings on our intimate partners?
None of what Katrina says is an earth-shattering revelation. And yet, in a world where grief and the process of grieving is considered a weakness, and most of us would sooner silently rot on the inside than display signs of vulnerability, it's good to see a celebrity own up to being just as insecure, confused, and crushed by heartbreak as the rest of us are.
It takes immense courage and grace to admit you took three years for your own period of mourning to end, when the other half of what was once a golden couple has his photos plastered all over the internet with his new lady love, the way Ranbir and Alia Bhatt's photographs have been for well over a year now. Summoning the strength to say the words out loud is so much tougher when the woman who now occupies the place that was once yours also happens to be your own friend.
Thank you, Katrina, for reminding us that it can be done.
For too long, the woman "left behind" has either been seen as someone to be pitied, or caricatured for her imagined bitterness, whose glory can only be restored only once she's found a new and shiny star to hitch her wagon to. It's good to have a new template in a woman as prolific as Katrina. It's great that she's talking about heartbreak as a single woman, while still in the midst of the churning that is self-discovery, instead of from behind the comfortable veil of a headline-making hot new romance.
Let's face it, Katrina's movies might never generate the kind of hysteria that her love life does. But after two long, intense, widely written about relationships that unravelled under the ever-watchful glare of public scrutiny, it's good to see that Katrina is finally coming into her own, minus the male influences in her life.
It's a striking coincidence, or perhaps poetic justice, that in this phase of life too, her real life seems to be very closely resembling her reel trajectory. As Katrina self-admittedly embarked on a solo journey of self-discovery on the personal front; professionally too she's been actively seeking out meatier roles, from a leading lady who exists only to make the men around her look good. The gamble may not have paid off yet, but the efforts are unmissable.
While professionally she's emerged as one of Bollywood's best dancers and entertainers despite criticism for her acting chops in recent years, personally she's been dismantling her 'aloof' image with self-deprecating humour and wit during non-filmi appearances, like the two times she appeared on Koffee With Karan, post-breakup.
Evidently, Katrina has finally found her identity — both professionally and personally. And while there's still some way to go when it comes to impressing the world with her acting prowess, her mature, self-loving, single girl avatar is definitely something we can all get behind.
Where was she hiding all this time?
Arts & Culture
Behno's Shivam Punjya on the sustainability of leather, and his new brand ambassador – Katrina Kaif
Entertainment
Almost the entire film fraternity is currently at the grand and glittery launch of the Nita Mukesh Ambani Cultural Centre. What caught the eye was Salman Khan posing with Gauri Khan, Aryan, and Suhana Khan, and the video went viral in no time. A fan page of Gauri Khan shared the video.
Entertainment
Pathaan premiered on the streaming giant on 22 March in Hindi, Tamil as well as Telugu. The extended OTT version of Pathaan has an extra SRK shot along with some other scenes and this seems to have sent all his fans into a frenzy.