Firstpost Editor's Picks: Quota for upper castes, Yogi's tax to build cow shelters, Ravi Shastri on Team India, today's must read stories
From 10 percent reservation for economically backward upper caste, Yogi Adityanath government imposing 0.5 percent cess to build cow shelters, Ravi Shastri's 'best travelling Indian team in the last 15 years' proving true, today's must-read stories
Asaram Bapu's rise and downfall: Journalist Ushinor Majumdar on his book God of Sin, why god-men hold sway in India
The fall of Asaram Bapu is almost identical to that of Gurmeet Ram Rahim Singh and came due to the women who stood up to them. But their rise is distinctly different. While Gurmeet Ram Rahim Singh took over the already well-entrenched Dera Sacha Sauda; Asaram established his own religious order from scratch.
Centre's move to give 10% reservation to economically backward upper castes puts Opposition on back foot
The Narendra Modi government's decision to provide reservation to economically weaker classes (and castes) will change that situation and once again make, perhaps with greater vigour, upper castes gravitate towards the BJP. Just as it was difficult for any political party to publicly oppose reservation for the OBCs and continuance of the quota for SCs and STs, inside or outside of Parliament, no party will have the appetite to oppose this constitutional amendment bill in the Parliament as and when it is put to vote. If the bill is stalled by the Congress and its allied parties, then the BJP will go to the elections making it as a huge electoral issue. The ruling BJP is not entirely wrong in believing that this will prove to be a game changer for the upcoming polls.
Yogi Adityanath's love for Hindutva angers farmers, cattle traders as bovine population explodes
Never one to accept the limitations of Hindutva imagination, Uttar Pradesh chief minister Adityanath has chosen to impose a cess of 0.50 percent to raise funds for constructing cow shelters in each rural and urban local body. It is the people of Uttar Pradesh who will now finance the Hindutvavadi's passion for the cow, which a large number of Hindus, including farmers, venerate and worship.
CMIE data on loss of jobs in 2018 shows that labour reforms need of the hour, but no political party is serious about it
According to a report by the Centre for Monitoring Indian Economy (CMIE), job losses, and the number of unemployed people in the country have been steadily rising. Almost 1.1 crore people lost their jobs in the country in 2018, with the rate of unemployment being higher in December 2018 as compared to the other 11 months in the year. Yet, neither a proper method nor any correction mechanisms have been suggested by the authorities appointed by the government. No economic advisor in the country pays any attention to this. The finance ministry, too, completely ignores these facts. Such manufactured ignorance is the root cause of massive social and economic inequality in the country.
Virat Kohli-led India show Ravi Shastri's 'best travelling Indian team in the last 15 years' remark wasn't wrong
India head coach's declaration that this Indian team has travelled the best and played Test cricket in all conditions better than its predecessors came across as a vain boast and came in for much criticism. But since Virat Kohli was handed the reins of the side, it has accounted for nearly a third of India's 37 overseas Test wins since the year 2000, Shastri's claim has begun to ring true.
First Cricket News
The former India captain added that he loves watching the likes of Virat Kohli and Rohit Sharma bat.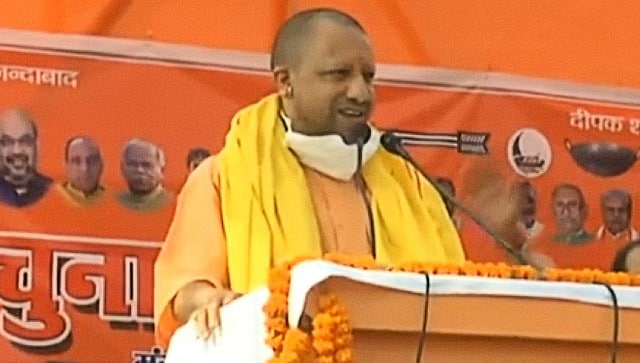 Politics
The Uttar Pradesh chief minister also criticised the Trinamool Congress govt in the state for 'failing to bring in any positive change' in the ten years that it has been in power