Asaram Bapu's rise and downfall: Journalist Ushinor Majumdar on his book God of Sin, why god-men hold sway in India
Speaking about Asaram Bapu's influence, Ushinor Majumdar said that many godmen have a symbiotic relationship with powerful political leaders, where both feed off each other's clout. He says this is where the line needs to be drawn, especially since politicians may not know what the godman is up to behind closed doors
After it was taken to court, journalist Ushinor Majumdar's book God of Sin (Penguin India), which details the rise and fall of convicted godman Asaram Bapu, was recently cleared for publication. Majumdar spoke to Firstpost about his research, the reason Asaram's clout grew undeterred, the pressures of working as an investigative journalist and what the downfall of self-proclaimed godmen in recent times might suggest for the future.
To establish influence in multiple states like Asaram did, surely, much more is needed than just clout. How did he build his empire across state borders?
Asaram is a great orator. If you listen to his sermons, his voice has a soothing timbre and he delivers easy-to-grasp packets of wisdom. These resonated with his followers, such as his slogan: 'Sabka mangal, sabka bhala'. He preached practical spiritual principles and easy ways of how to practice them through simple stories and anecdotes. His followers were his greatest capital — they supplied money and support. Popular mass support ensured that political leaders would be eager to please him, and I have recorded how state ministers twisted rules to accommodate his land grab. The ashram at Motera became his lab for almost all kinds of projects. That's also where he began his parallel world of offences as well.
Of course, when you are a god, illegal actions are not considered crimes by your followers but seen as the mysterious ways in which you work.
While researching for the book, what parts of his story did you struggle to make sense of? Surely, there are aspects in Asaram's narrative — as with other godmen — that may seem too obvious, yet somehow remain obscure. Can you think of any?
The most challenging part was exploring the death of the Vaghela cousins in 2008. Their families are convinced that occult practices were involved; in the book, I have described the forensic evidence that suggests foul-play. Based on the material I could access, it is perhaps going to remain a mystery for multiple reasons. The Justice DK Trivedi Commission went into many details about the godman for five years till 2013, much before Asaram was prosecuted and convicted in the sexual assault case. I cannot imagine a reason why a government would keep from making the report public for more than five years even though it's been a year since Asaram's conviction in April 2018.
When did Asaram's downfall start? In the case of Gurmeet Ram Rahim Singh, for example, it began with a letter by one of his victims. Where did it all begin for Asaram and his son?
The trigger was the mysterious death of the Vaghela cousins and the public outrage which finally led to the state government establishing the Justice Trivedi Commission. By the time the commission was in place, there were enough former devotees and ex-aides who had stories to tell, which they did during their depositions before the Commission.
The downfall of godmen, like Gurmeet Ram Rahim Singh and Asaram Bapu, are important stories that national media only belatedly focuses on. Why? Is it merely the risk involved, or the fact that babas often work in collusion with the political class?
Not just media houses but even investigating agencies, which are subject to control of the political executive, tend to employ a hands-off approach when it comes to religious institutions and leaders. One cannot downplay the risk involved for reporters — Gurmeet Ram Rahim Singh is being tried for the murder of Sirsa-based journalist Ram Chander Chhatrapati for the last 15 years.
Gurmeet Ram Rahim Singh had his own squad of hitmen who trained inside his deras. In comparison, how did Asaram exercise his power? Do we see similarities in the rise and fall of different godmen, or does Asaram's case stand out for some reason?
Asaram's former aides have testified that he used goons to recover pending instalments for his side-business of lending cash and they also threatened his ex-aides-turned-whistle-blowers. The hitman who attacked several of the witnesses in the cases emerged much after Asaram and his son were in custody, so there is no direct evidence to suggest that the godmen trained them.
The fall is identical for both Asaram and Gurmeet Ram Rahim Singh, and came about thanks to the women who stood up to them.
But their rise is distinctly different. Gurmeet Ram Rahim Singh took over the already well-entrenched Dera Sacha Sauda; Asaram established his own religious order from scratch.
When the rise of such men is so smoothly manufactured through corruption and collusion, one would think escaping downfall would be just as easy. Where and why does the buck then stop?
Asaram's downfall might have happened much earlier, when details about his misdeeds emerged before the Justice Trivedi Commission. There is perhaps enough material in there to have set up a proper SIT to probe all his crimes under one unit. However, it was only when the minor victim and her family approached the police that it had a truly spiralling effect on his fate. As I mentioned earlier, it is unfathomable as to why the Gujarat government has neither made the report public nor started an investigation into the allegations made before the commission. There was a demand in the assembly last year by Jignesh Mewani, who, as an activist, had also participated in protests that followed the mysterious deaths of the Vaghela cousins. There is a chapter in God of Sin on Rampal — the godman who held an entire state hostage and it took massive effort and huge expense on the part of the state government to arrest him. Two different chief ministers did not take action till the Punjab and Haryana High Court intervened.
Does the fall of Gurmeet Ram Rahim Singh, Asaram Bapu and their ilk signal a decline of godmen in the near future? Or will they continue to emerge, grow and flourish, and if so, why?
There are godmen of all kinds and it is not fair to paint all of them with the same brush. Nevertheless, there are many that have a symbiotic relationship with powerful political leaders where both feed off each other's clout. That is perhaps where the line needs to be drawn very clearly, especially since the politicians may not know what the godman is up to behind closed doors. For instance, there are photographs of almost all major political leaders of the day prostrating before Asaram.
Were you always mentally prepared for any opposition the book was always likely to receive? Does it drain an author/journalist's resolve to have to fight legal battles besides the writing, or has it only added to its relevance?
The grievous assault on journalists such as Gopi Maniar in Ahmedabad (in 2008) is recorded in my book. A journalist in Uttar Pradesh who had reported on Asaram has security cover. I took precautions while reporting for the book, and as an investigative journalist, you learn on-the-job how to keep yourself safe. There was intensive trolling after we posted on social media about the book. There were other threats too, but it comes with the territory, especially the threat of legal action. The account in the book is an objective one and is a description of events. Some of Asaram's devotees took umbrage at the title and the preface and attempted to sue me, the publisher and the distributors at a court in Chandigarh. They wanted to censor it before publication. Thankfully, the judge was convinced by our arguments and did not stay the book's release.
Find latest and upcoming tech gadgets online on Tech2 Gadgets. Get technology news, gadgets reviews & ratings. Popular gadgets including laptop, tablet and mobile specifications, features, prices, comparison.
Lifestyle
A first-person account about what you can expect after COVID-19, especially when the hospital declares you fit to rejoin mainstream society.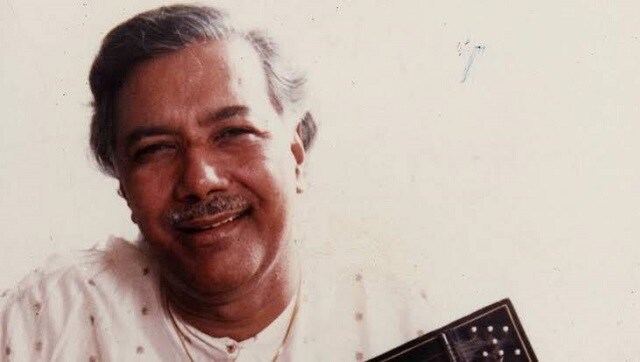 Arts & Culture
Ustad Ghulam Mustafa Khan was awarded the Padma Shri in 1991, followed by Padma Bhushan in 2006 and Padma Vibhushan in 2018. In 2003, he was honoured with the Sangeet Natak Akademi Award, the highest Indian recognition given to practising artistes.
Entertainment
If you grew up watching Tamil or Telugu films anytime from the 1950s onward — or even had some knowledge of these cinemas — you would know Mayabazar, and its towering reputation, in the same way that Hindi-film viewers know of Sholay or Mughal-e-Azam.